6oz filet mignon's from Whole foods with fresh outta the creek Maryland blue crab on top. Quick sear on the filet's, let rest, topped with a crab mixture, into a CI skillet and back on the egg until med rare. Very very tasty!
Plated with fresh french bread and corn. The wife didn't want the corn grilled.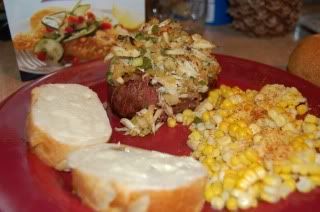 This is Emeril Lagasse's recipe. Turned out very good.