Just foolin' around on a Sunday afternoon.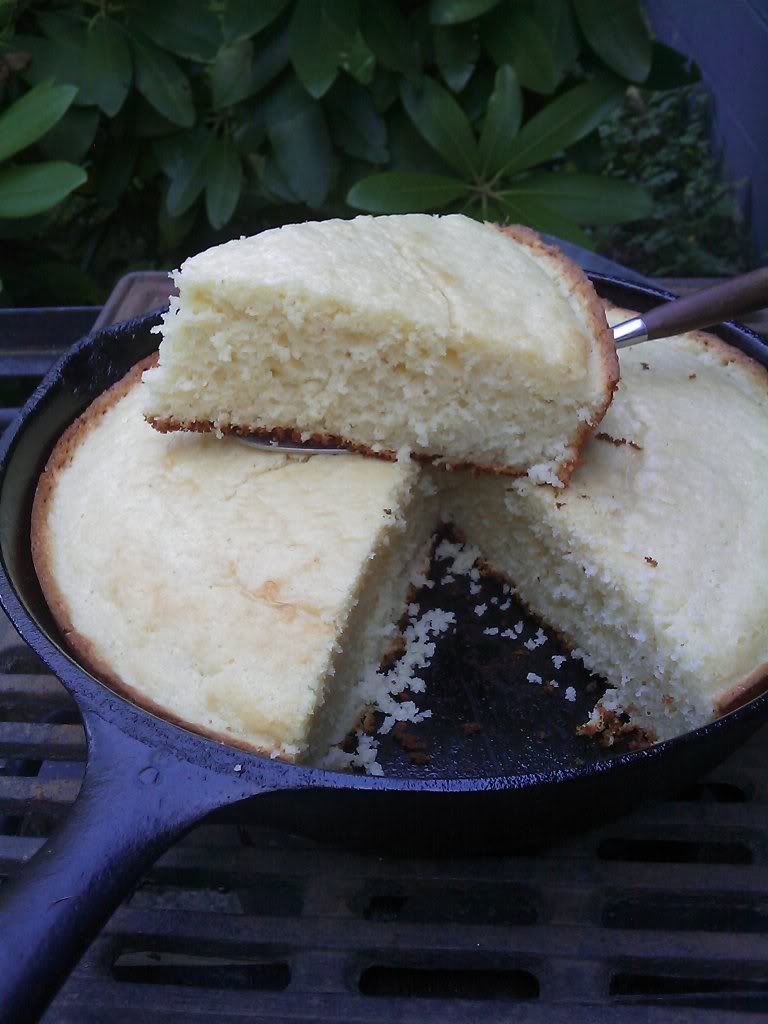 The recipe I used was right off the end of an Albers White Corn Meal Box for Sweet Cornbread to which I added a cup of active sourdough starter.
1 1/2 C AP Flour
2/3 C granulated sugar
1/2 C white cornmeal
1T baking powder
1/2 tsp salt
1 1/4 C Milk
2 large eggs lightly beaten
1/3 C vegetable oil
3T melted butter
1 C Sourdough starter
Preheat egg to 375° dome grease 10" CI Skillet or spray with Pam, heat on platesetter.
Combine: flour, sugar, baking powder and salt in medium bowl. Combine milk, eggs, oil and butter in a small bowl and mix well. Add sourdough starter and wet ingredients to flour mixture, stir just until blended. Pour into heated skillet.
Bake for 35 minutes or until wooden toothpick inserted in center comes out clean.
Variation: add one chopped mango to batter
Mango Man