Been a while since I have posted, but I wanted to share the pics of a homemade stuffed crust pizza I made last night. I really like the stuffed crust from Pizza Hut, so I figured I would give it a whirl. Rolled out the dough like usual, but stuck 6 string cheese sticks around the edge and folded the dough over. Ended up making sort of a deap dish design which worked really well for the "Steak and Cheese" pizza I made. Wifey and Little Chef made their usual pizzas as well. Enjoy the pics!
Little Chef showing off her hard work:
The Stuffed Crust Steak & Cheese ready for the egg: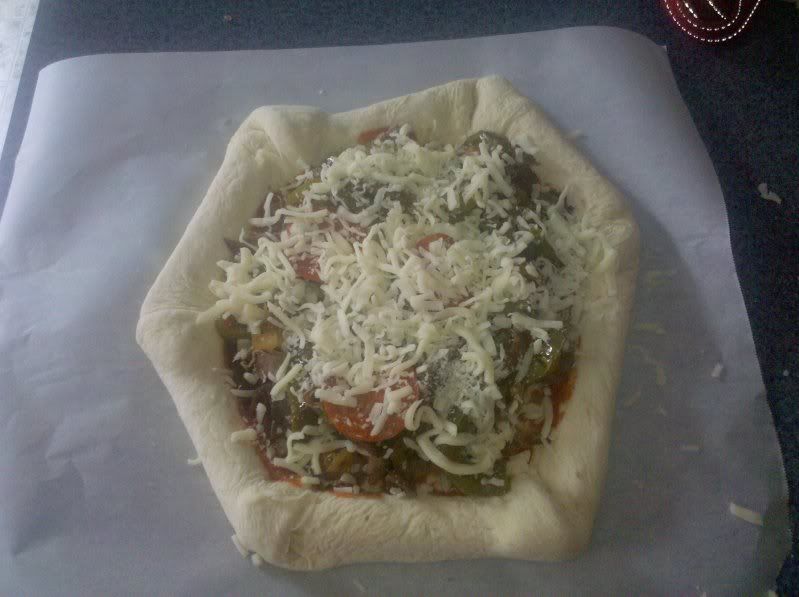 Off the egg, cooling for a minute:
Worked out PERFECT!!!