We've talked about smoking salt for a very long time. Every time we are in a spice store and see alder, hickory or mesquite smoked salt we talk about it again ... but this time we did it!
First crafted three salt 'trays' out of pan splatter screens. Had to cut the handle off so it wouldn't melt. Using these 'tray's allows for the salt to smoke on the top and bottom of the salt pile and the course salt seemed to smoke all the way through.
Used three different types of sea salt to see which came out best. The course stuff certainly seems like the route to take.
Filled the egg with charcoal and mesquite, also put a drip pan full of water and mesquite on top of my pizza stone that I was using for the indirect cook. I'd read on a blog that having extra moisture would allow the smoke to bond to the salt more. Not sure if it helped, but it worked! Smoked it at 190 degrees for 24 hours. Salt came out good and smokey and is now sealed up in glass jars.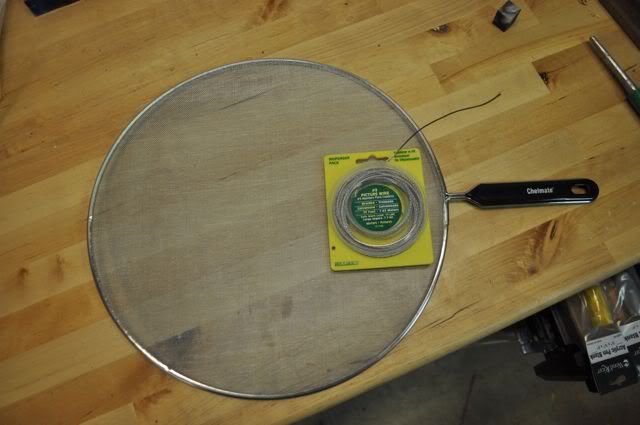 PIcture hanging wire and the screen. Ready to cut the handle off.
You can see the picture hanging wire wrapped around the wire frame. Was not sure if it would spread out once I wacked the handle off so this was preventative.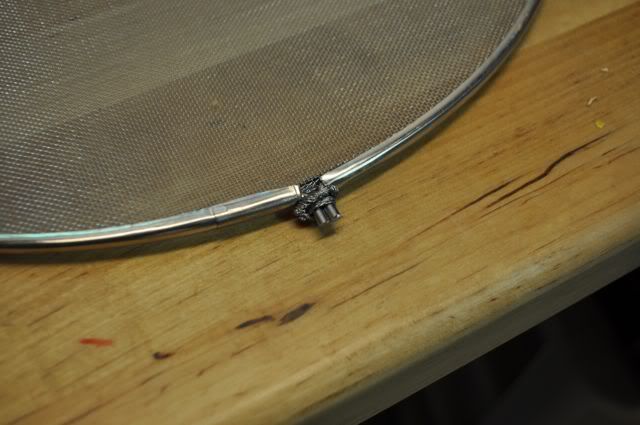 Seemed to work! One down, two to go!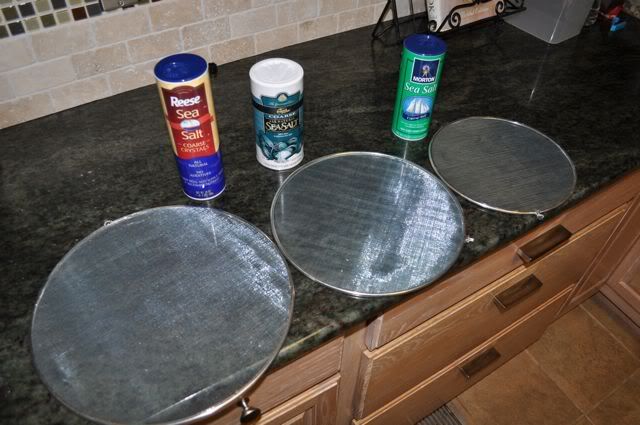 Three screens, three different sea salts.
Egg full of mesquite and a drip pan full of water and wood chips.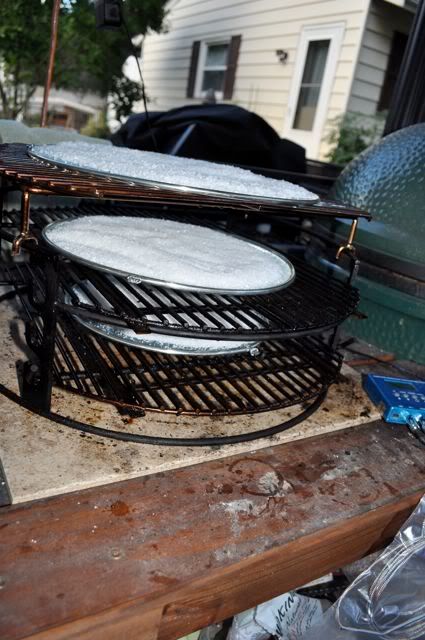 Adjustable rig with three levels of salt. I rotated them at the 12 hour (half way) point.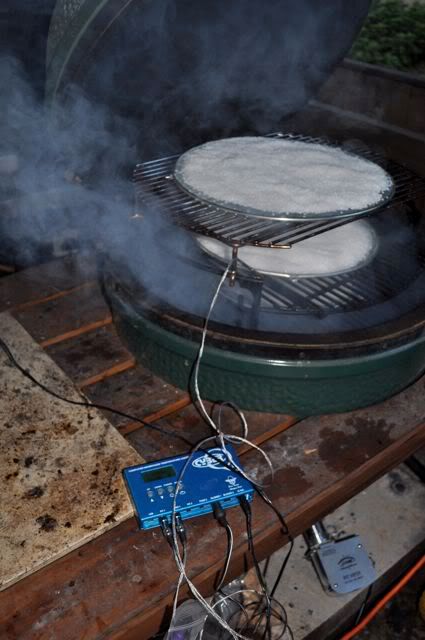 CyberQ set up to ensure I'd stay at 190 overnight.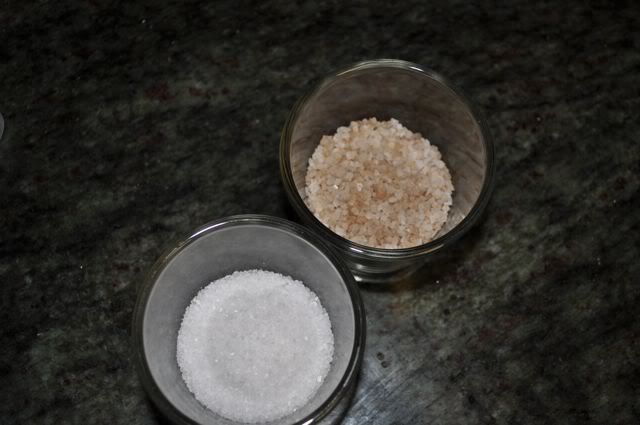 Unsmoked salt next to the smoked salt. Success!