Steph called and invited Jackie and I over to his house for the 4th. I said yes, this was a chance to eat and learn from one of the King's of Q.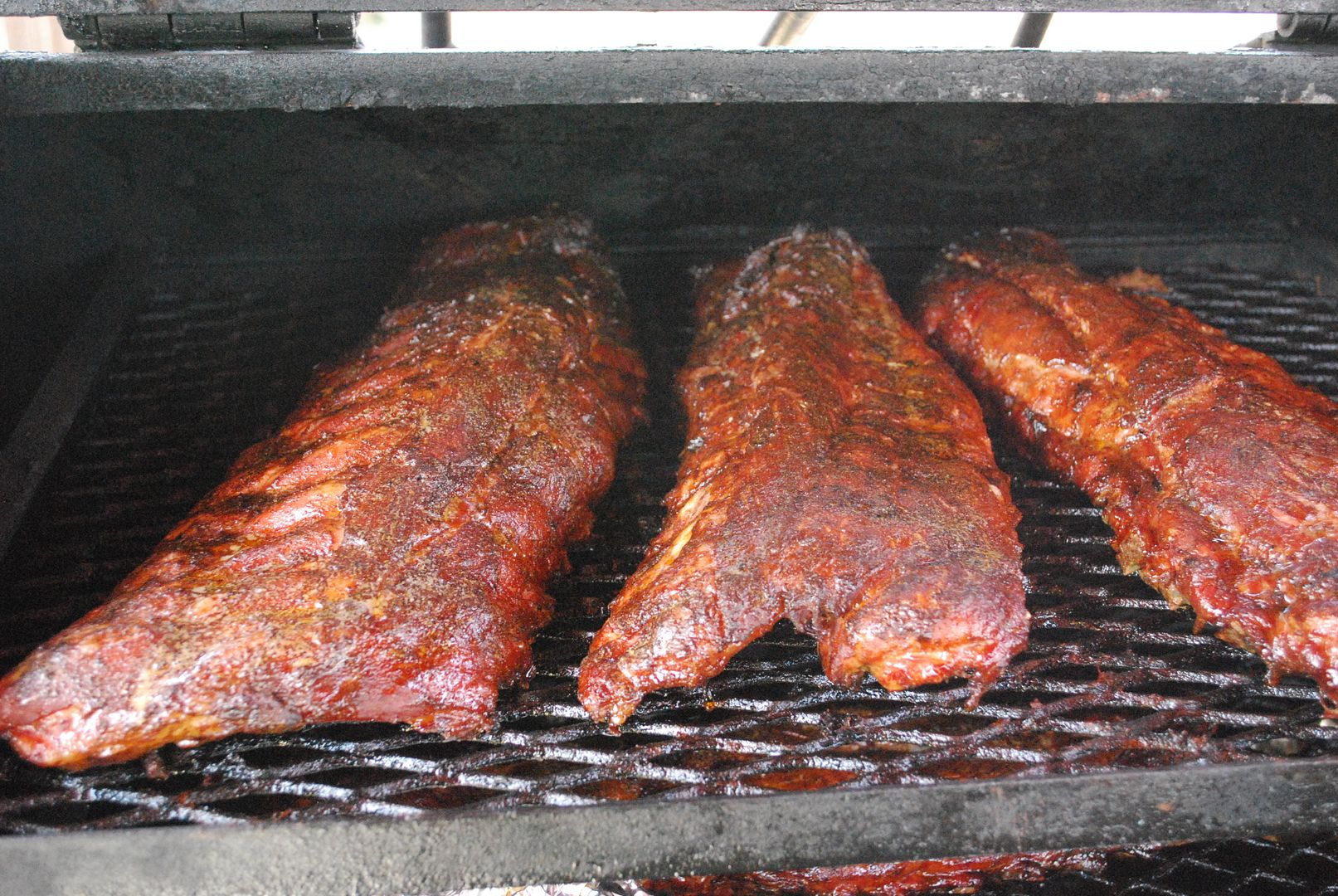 I went out to Pit to see what was cooking, Spare's.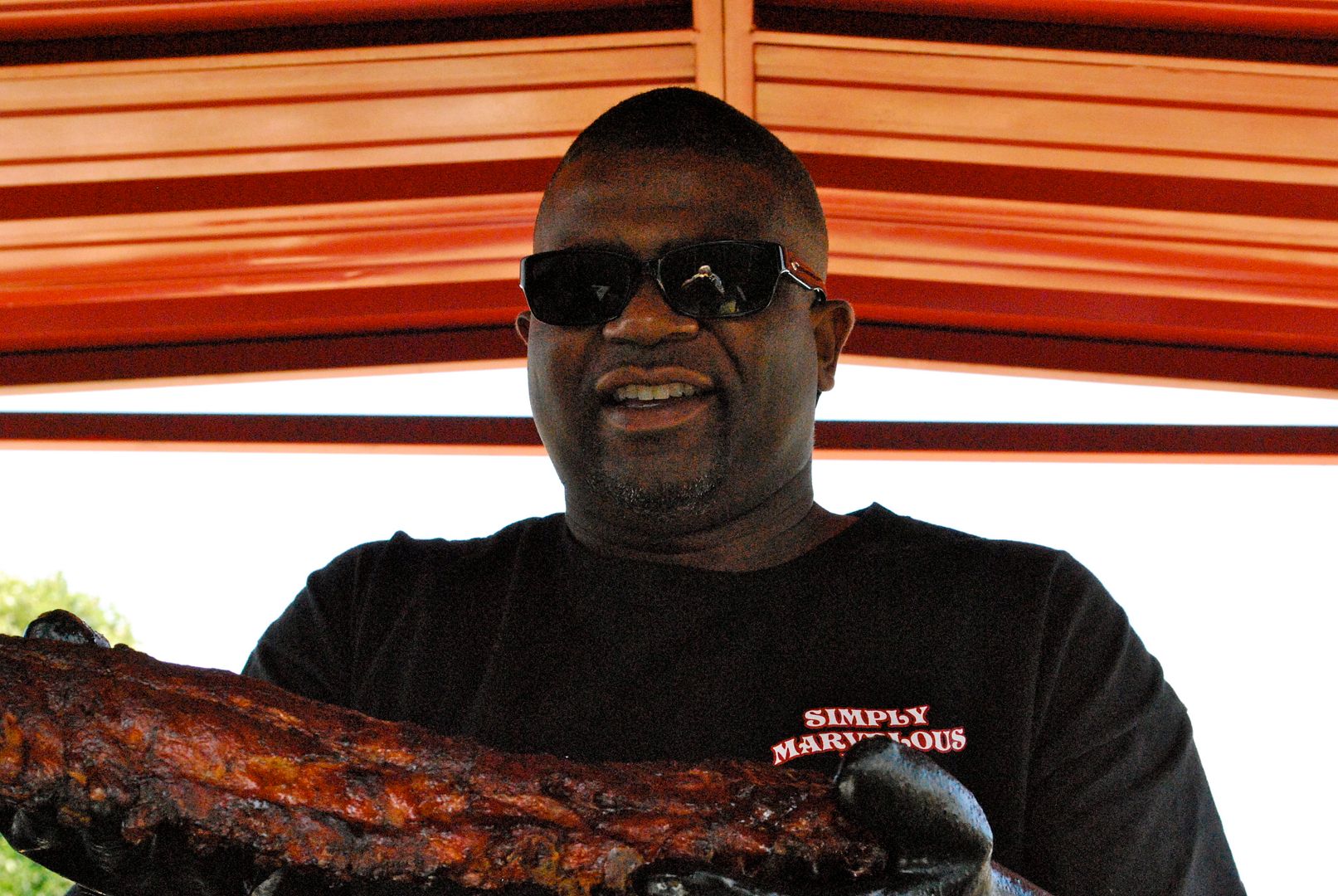 The Master Chef himself, Steph with slab of wonderful tasting Ribs.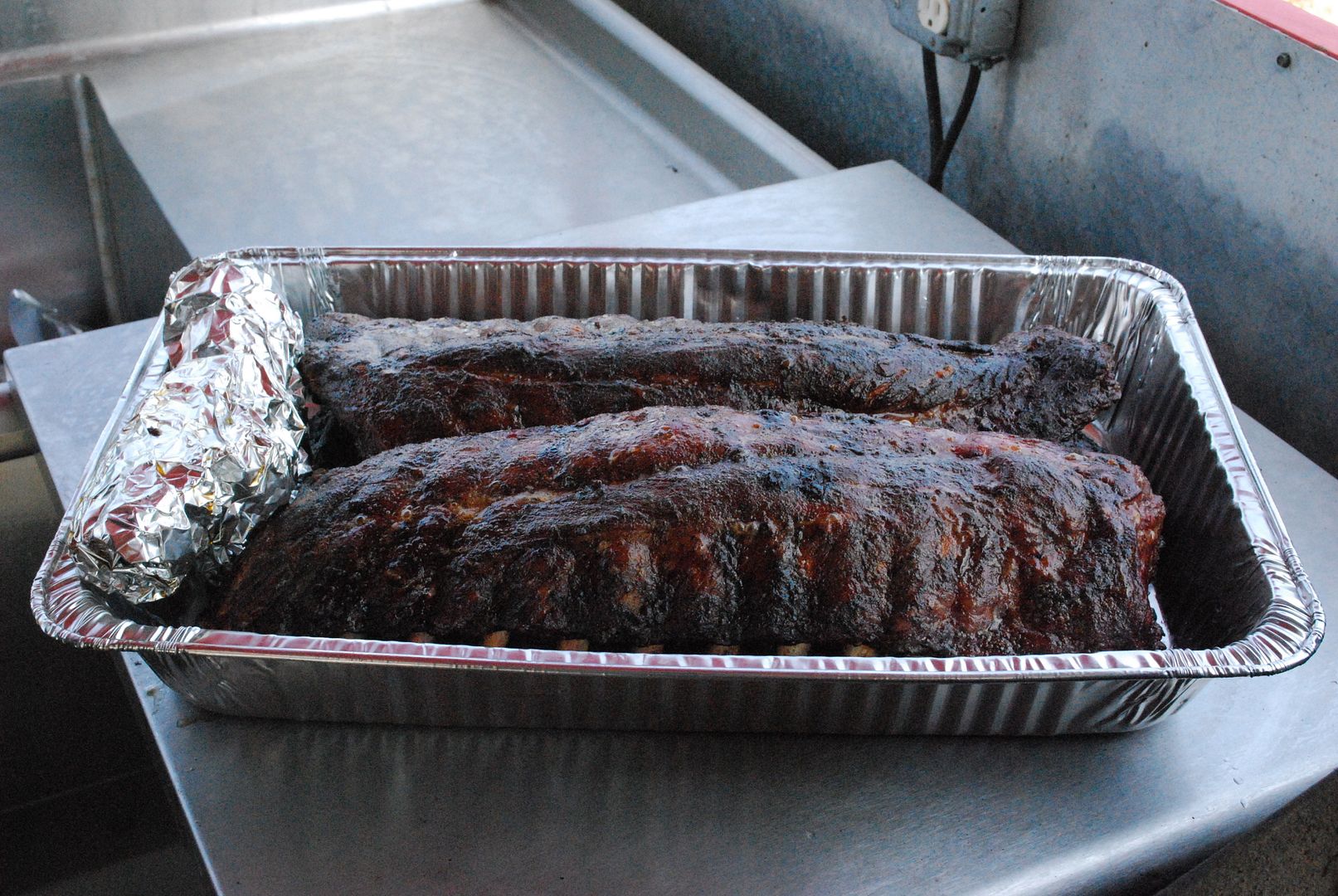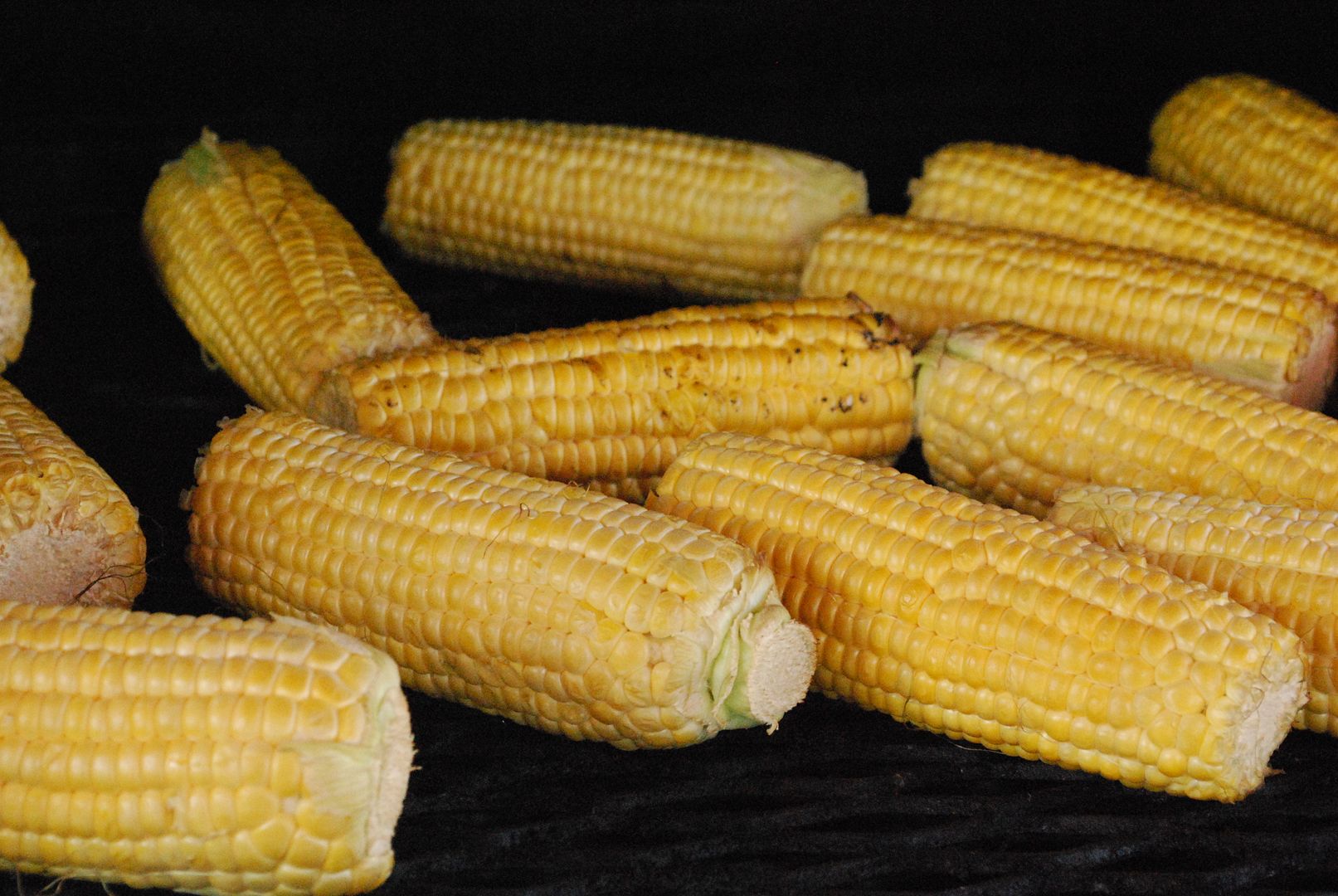 He also had some corn smoking in the pit.
Then he pulled a Brisket out of a warmer.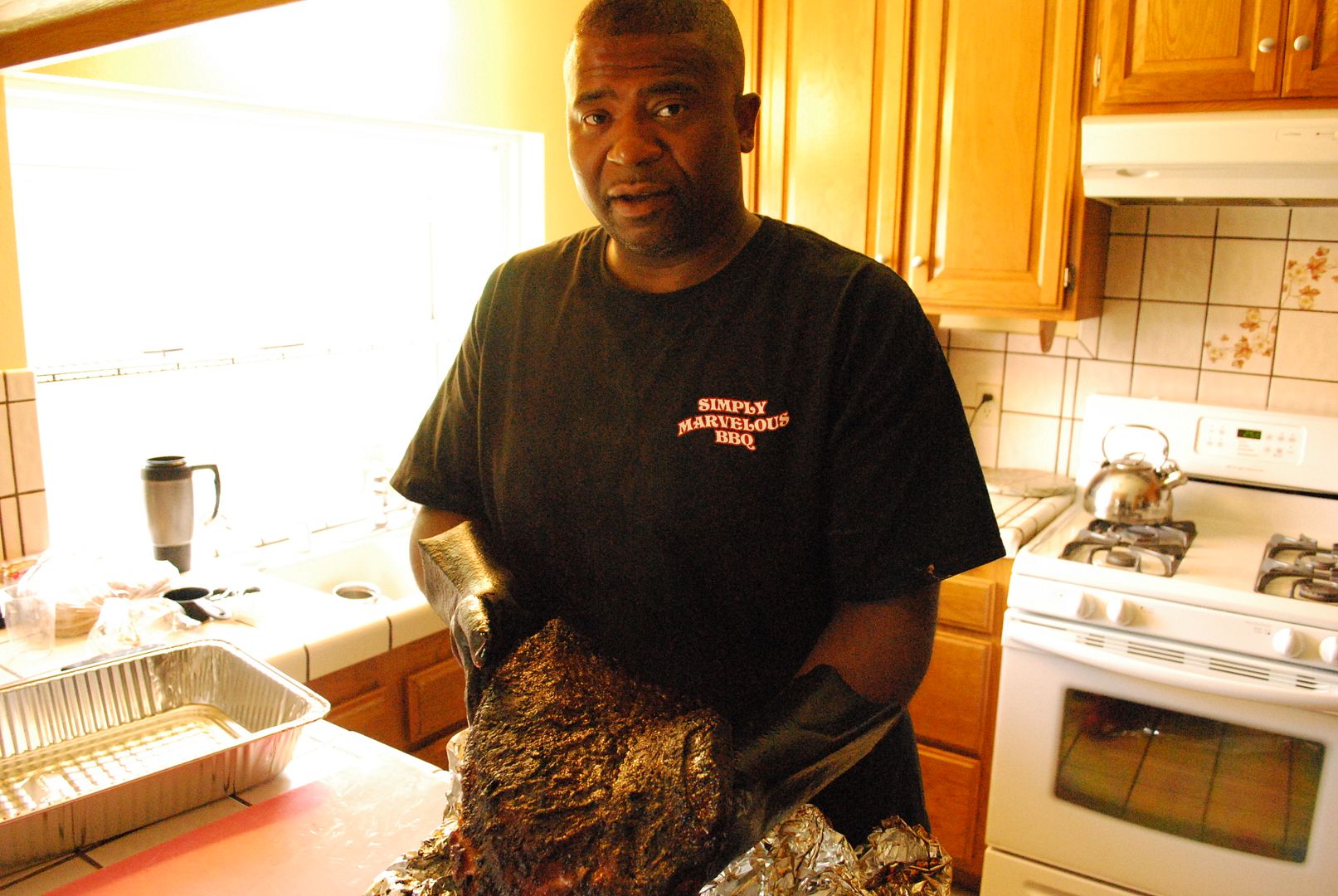 He is going to separate the Point from the Flat so we could have.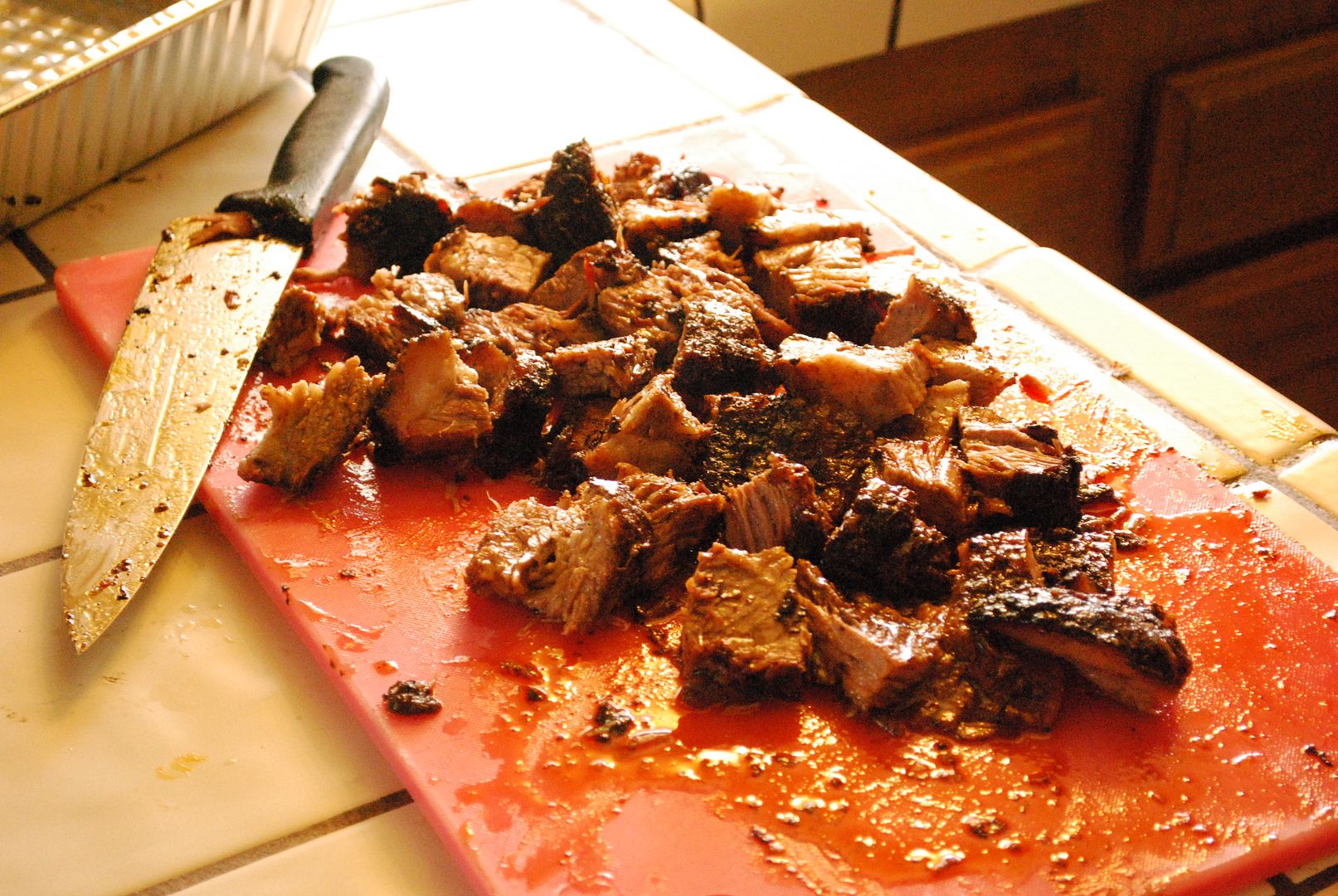 Burnt End's.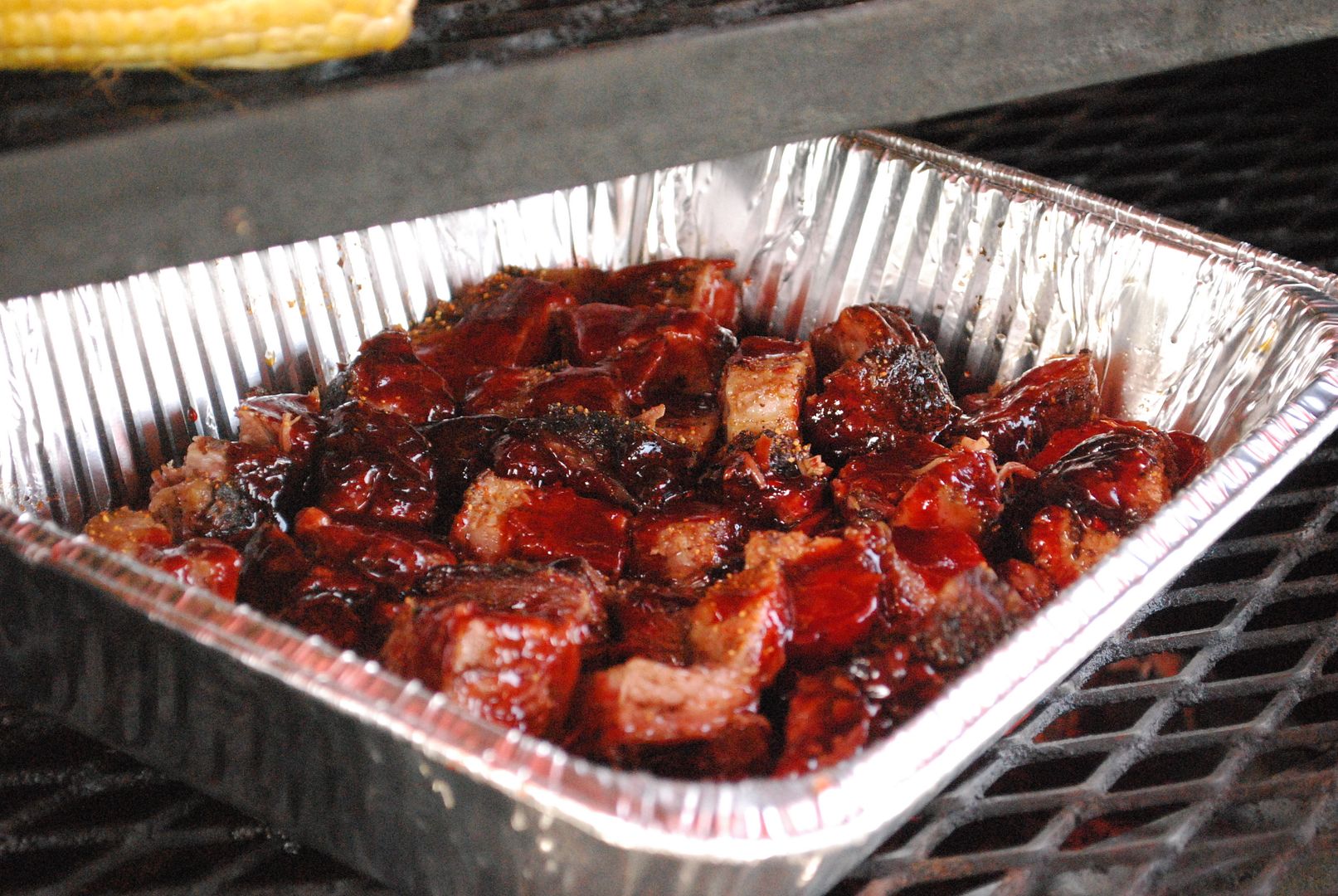 Burnt End's going in the Pit under the corn.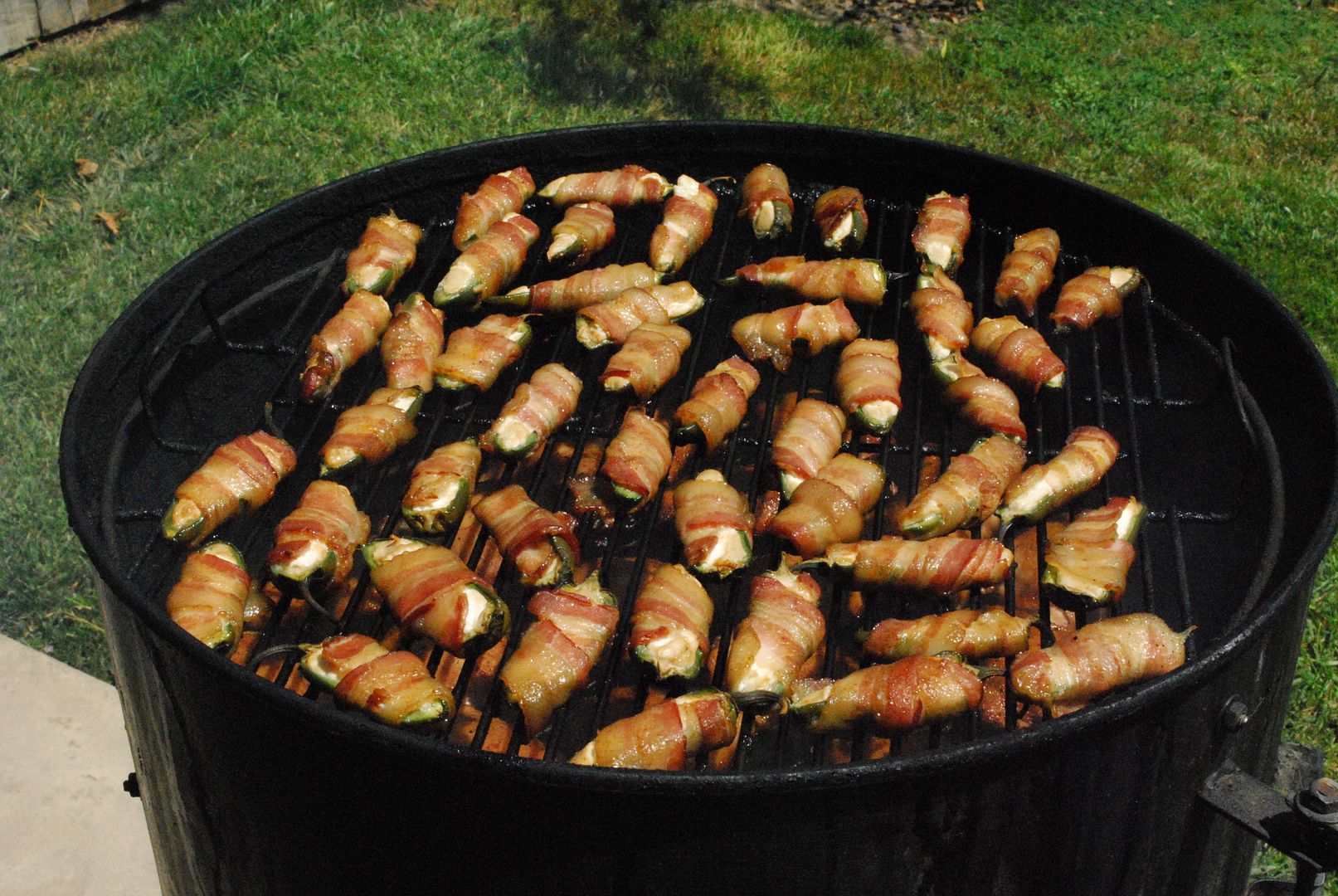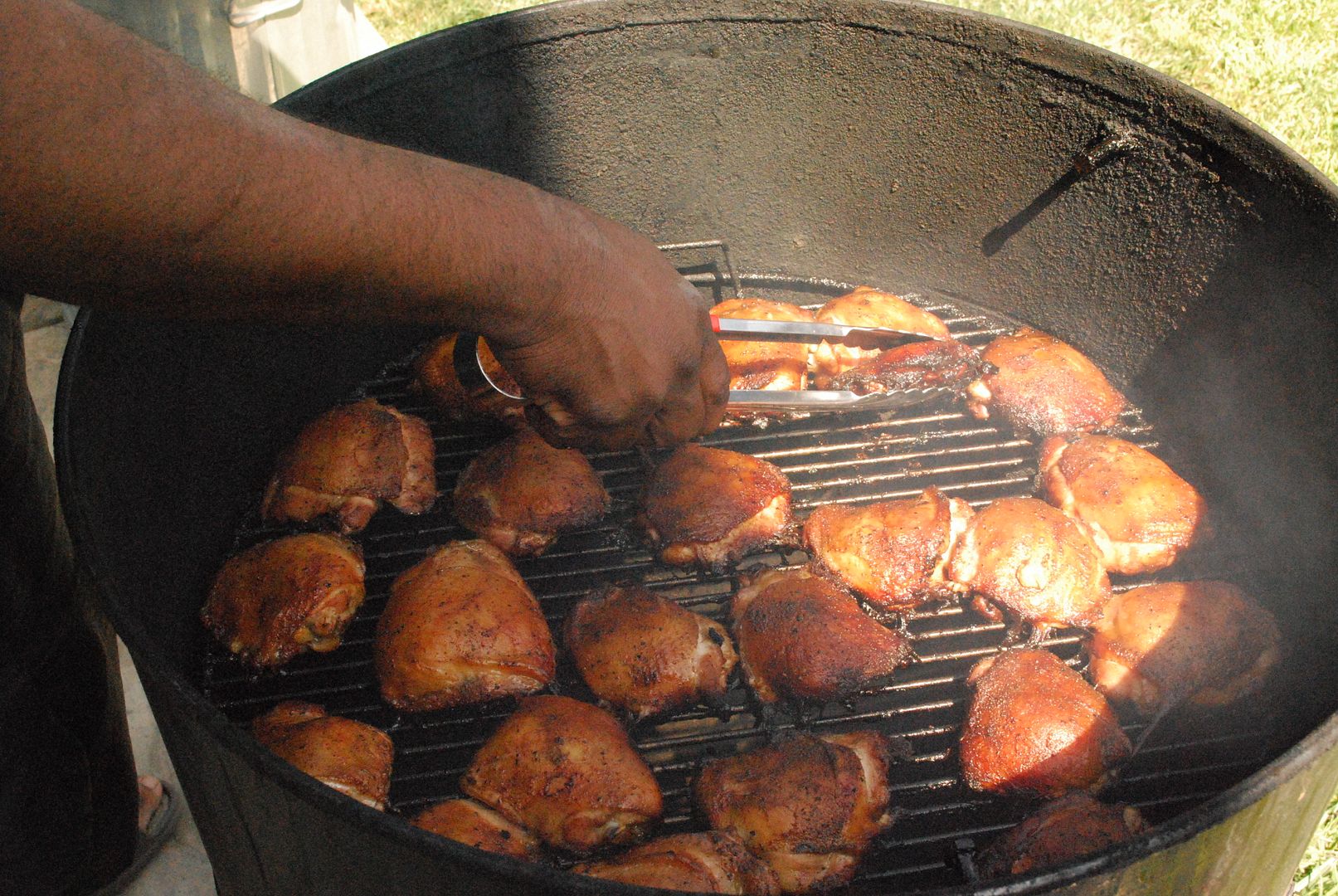 Steph had some ABT's and Chicken going on the UDS.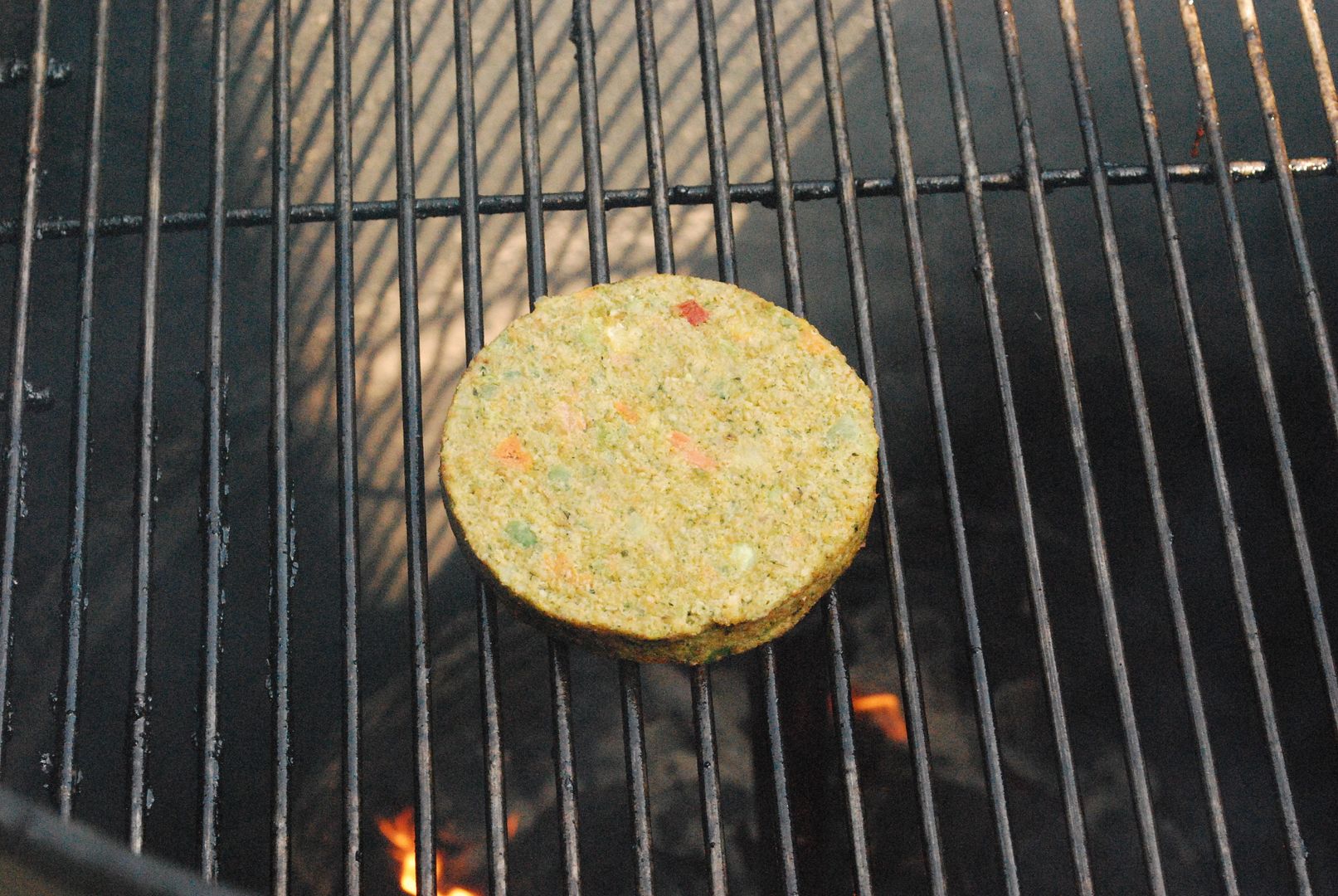 That my friends is a Vegeburger there was one Vegan in the crowd.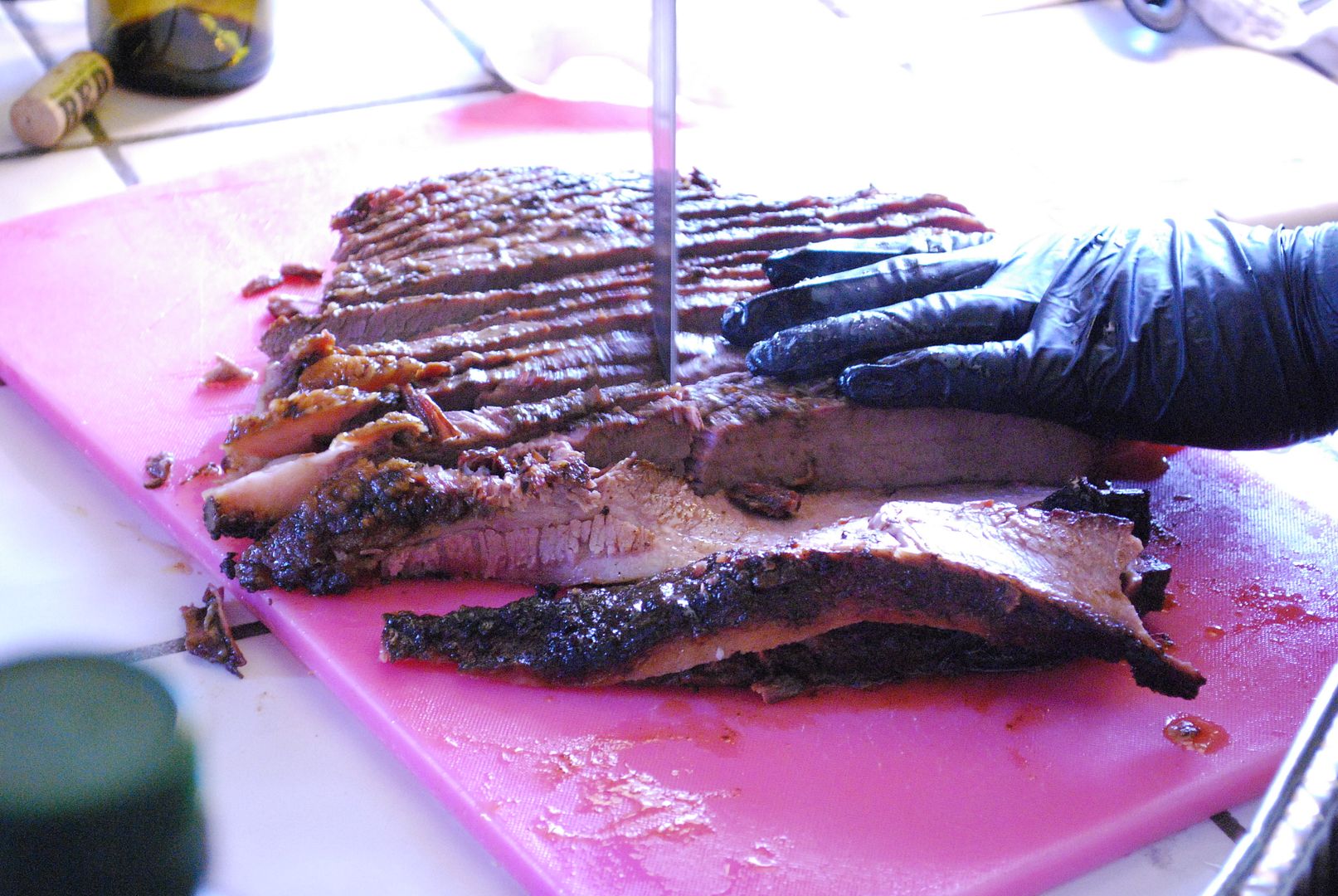 Steph cutting up the Flat.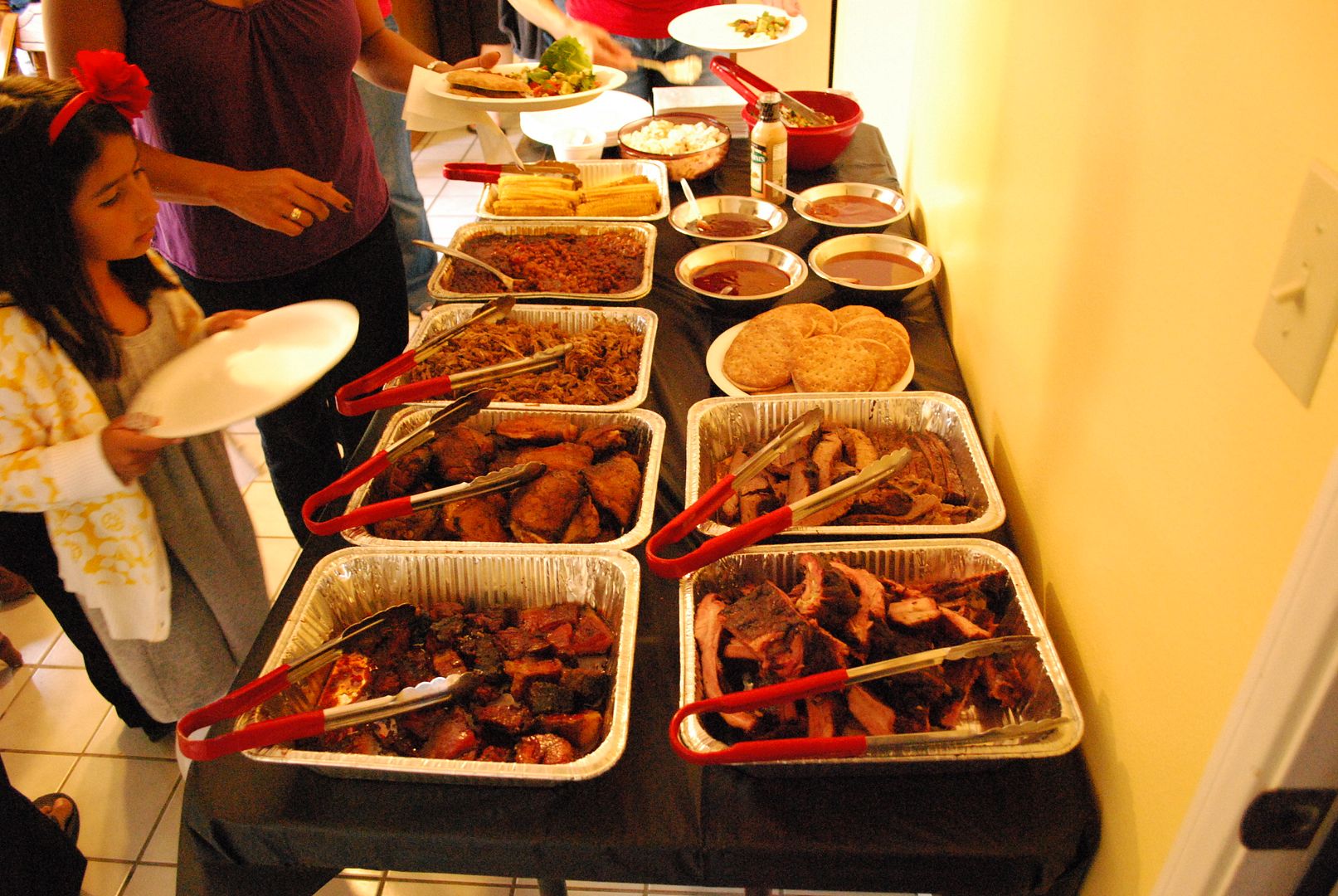 Here is the spread Green Salad, Potato Salad, Smoked Corn, Baked Beans, Four different Sauces, Pulled Pork, Thin sandwich bread, Chicken, Brisket, Burnt End's, and Ribs.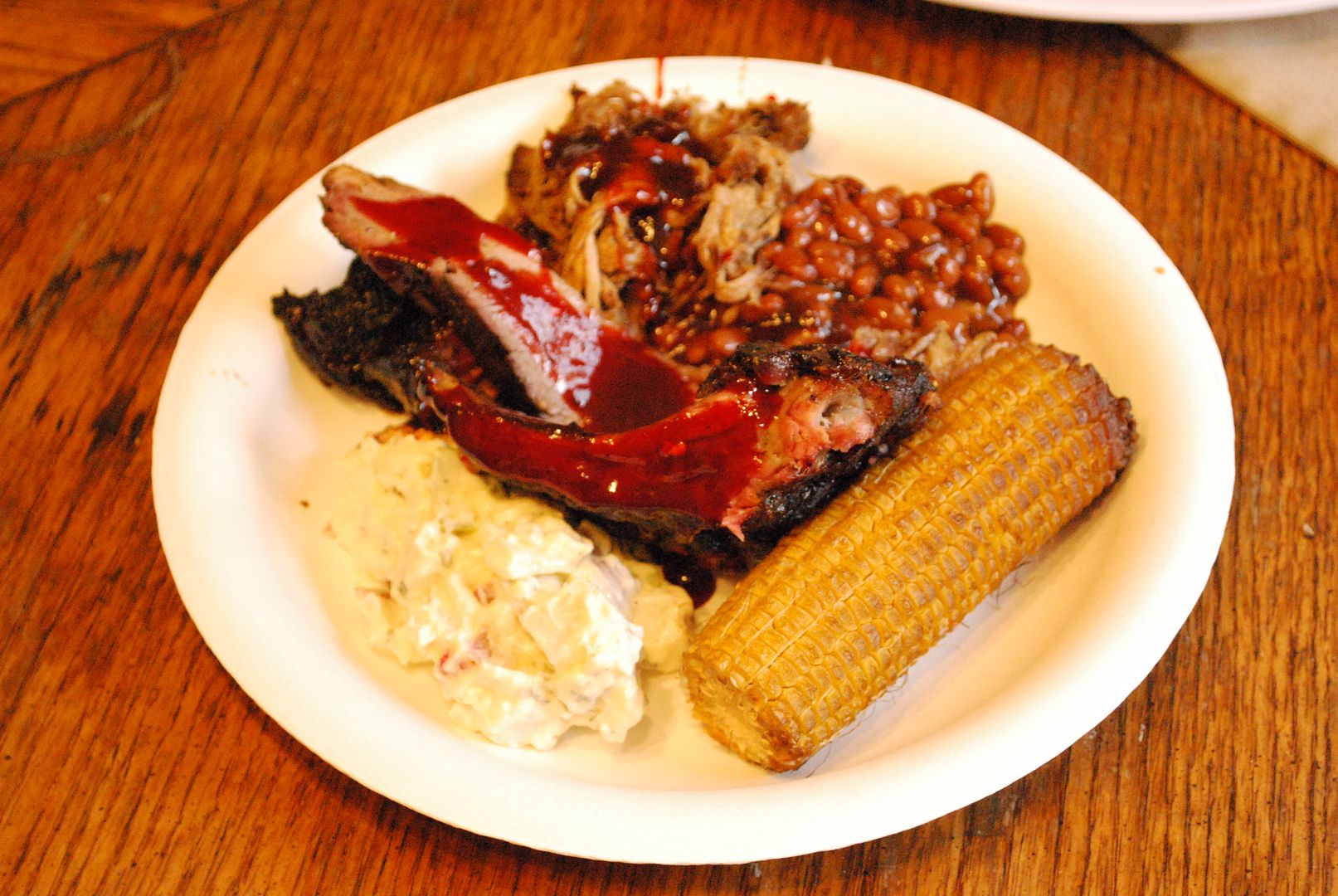 My plate.
Pictures of the gathering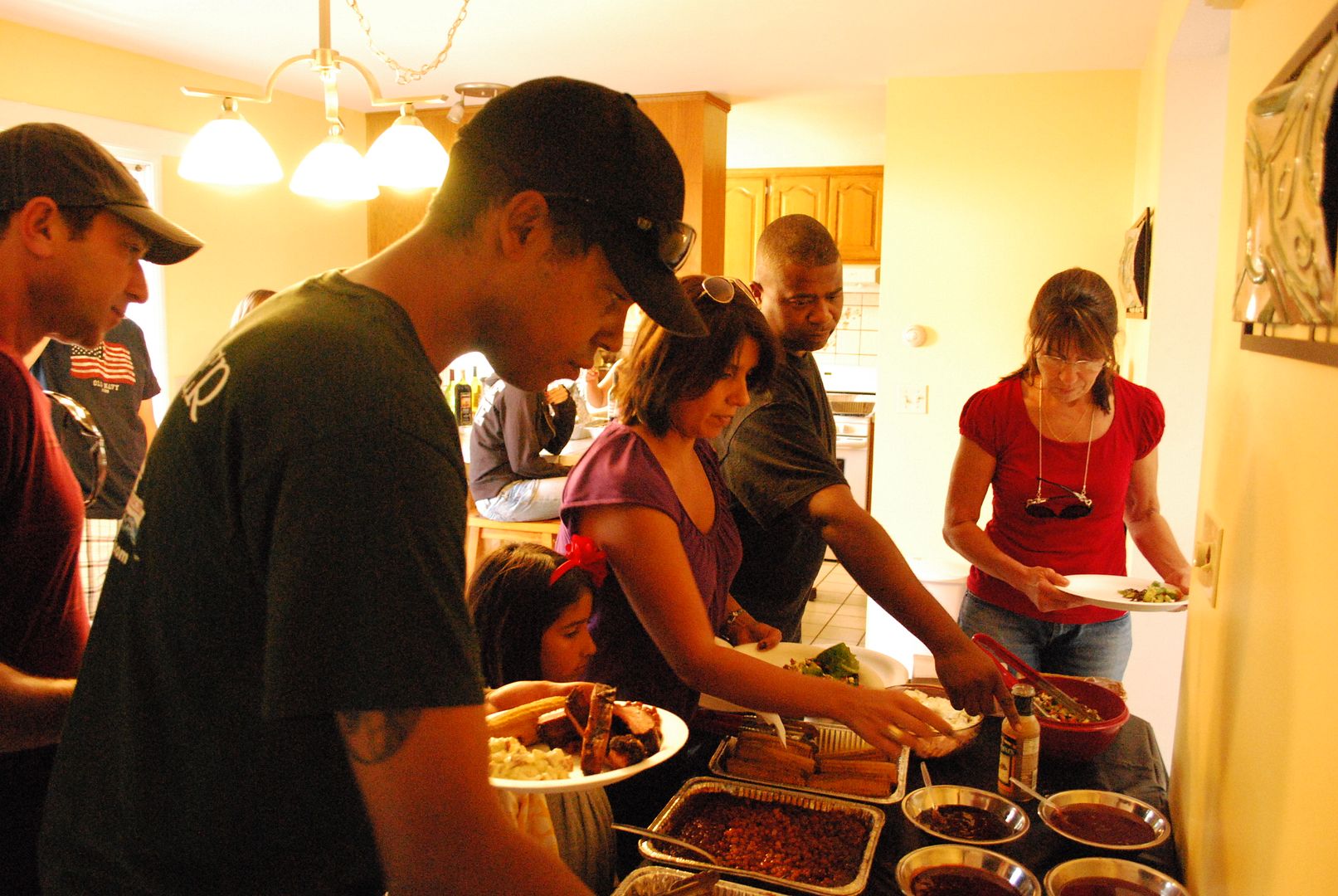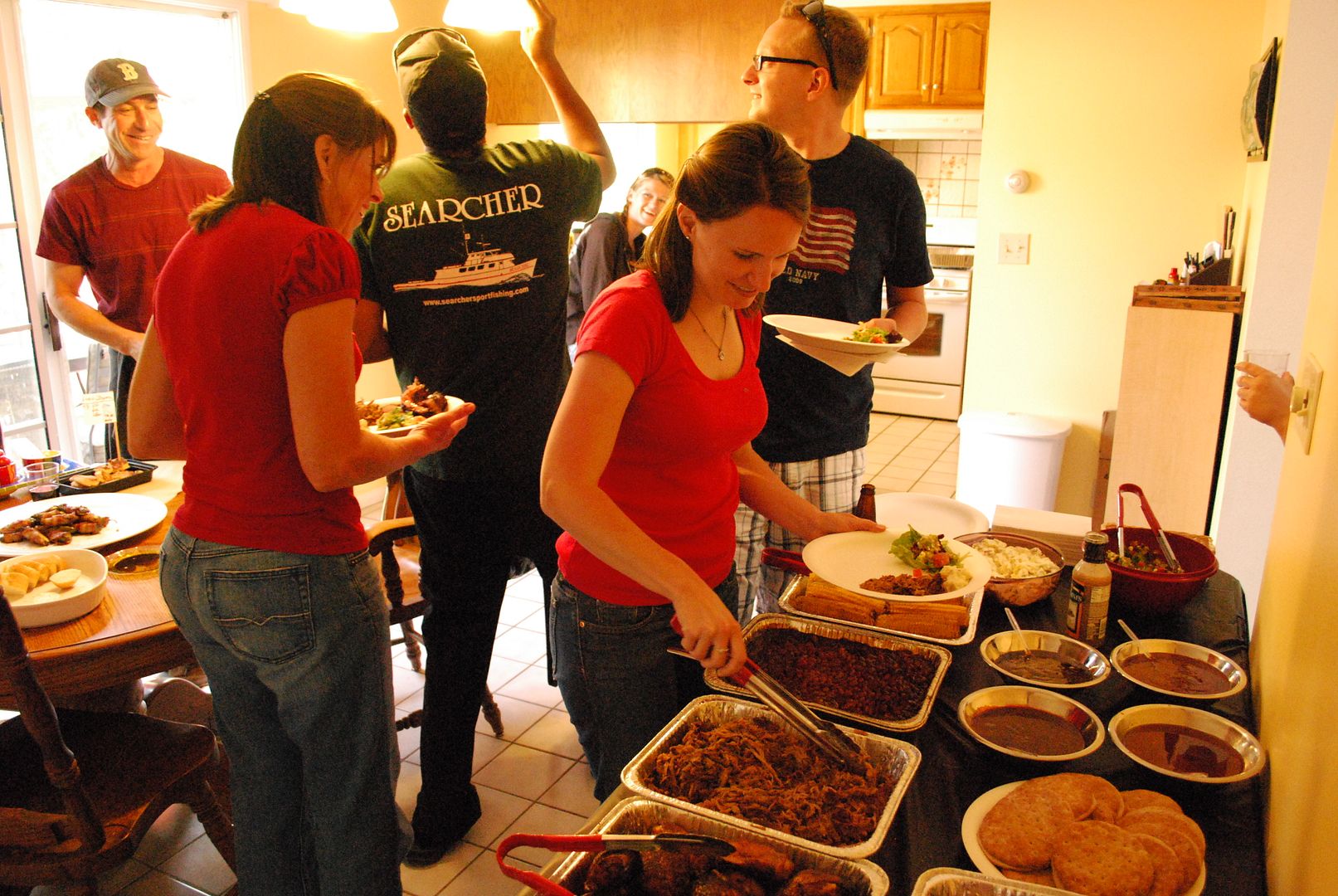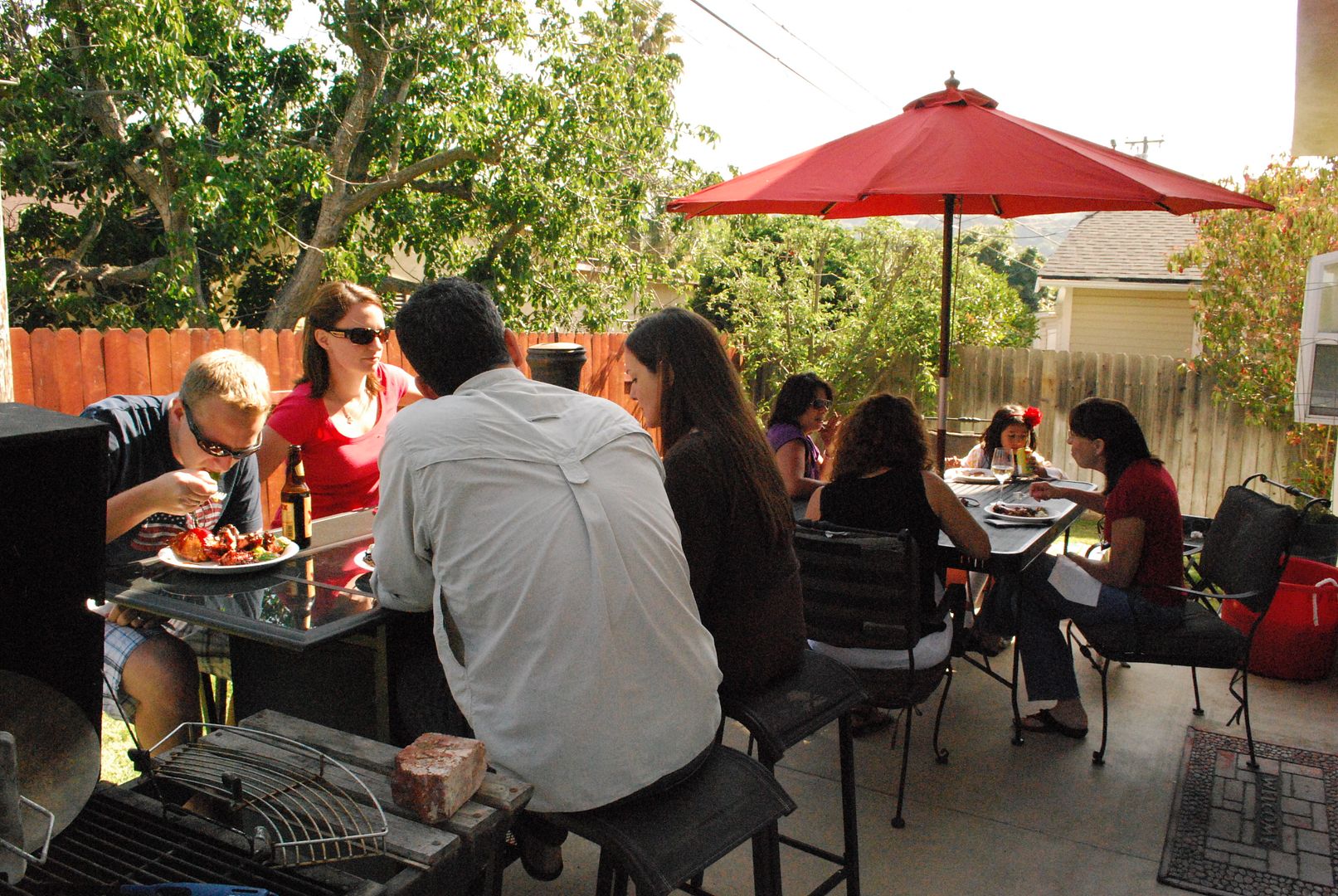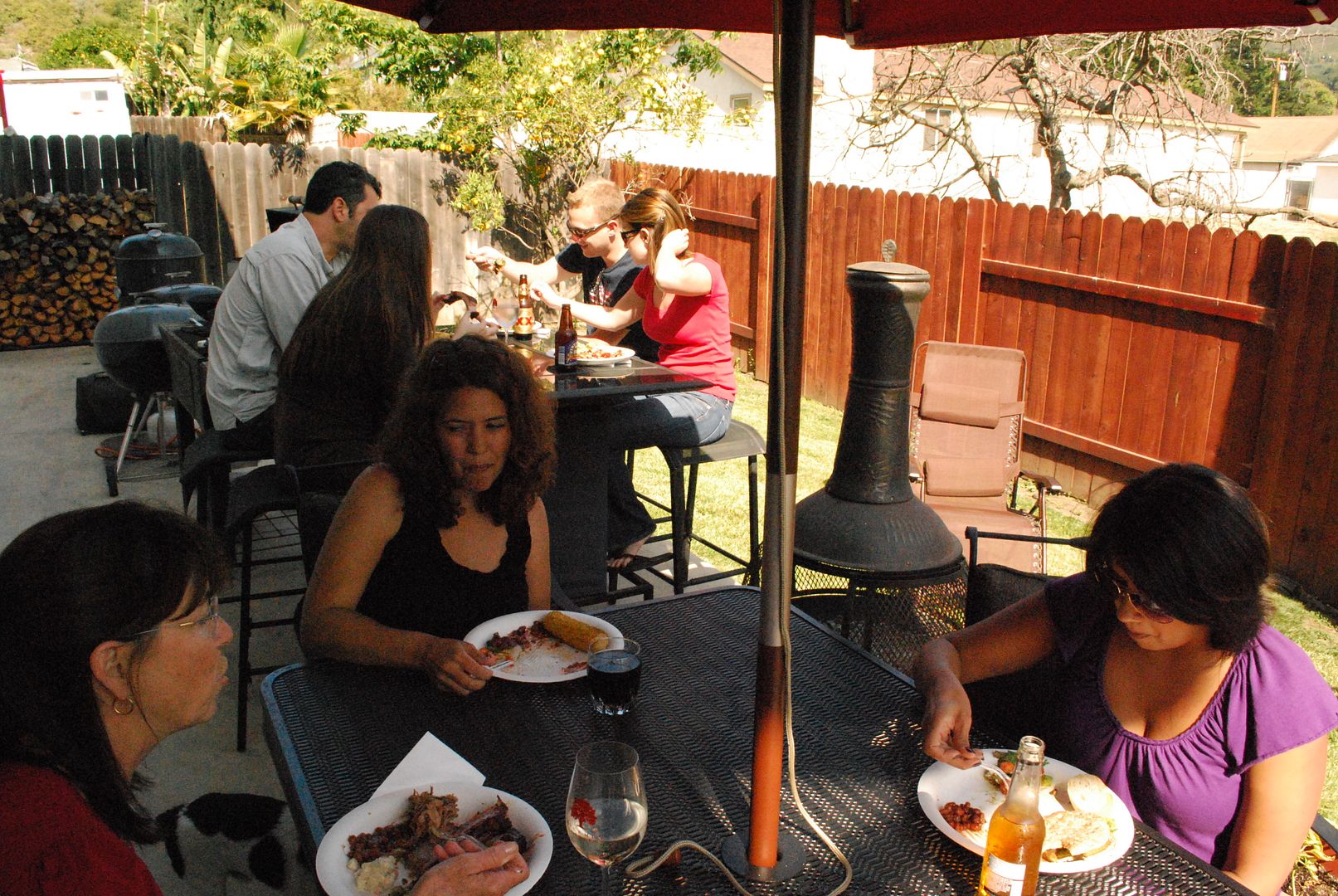 Great Food and conversation was had by all.
Thanks Steph my friend.
Thanks for looking
Ross