I did some Clam Chowder this weekend that was very very good and a definite Do-Again! Everything came out perfect and the Grilled Tomato's were the bomb and they added and incredible amount of flavor to the dish. Here it goes!
most of the ingredients...
First thing that you need to do is to grill some tomato's. I used a combination of whole and grape...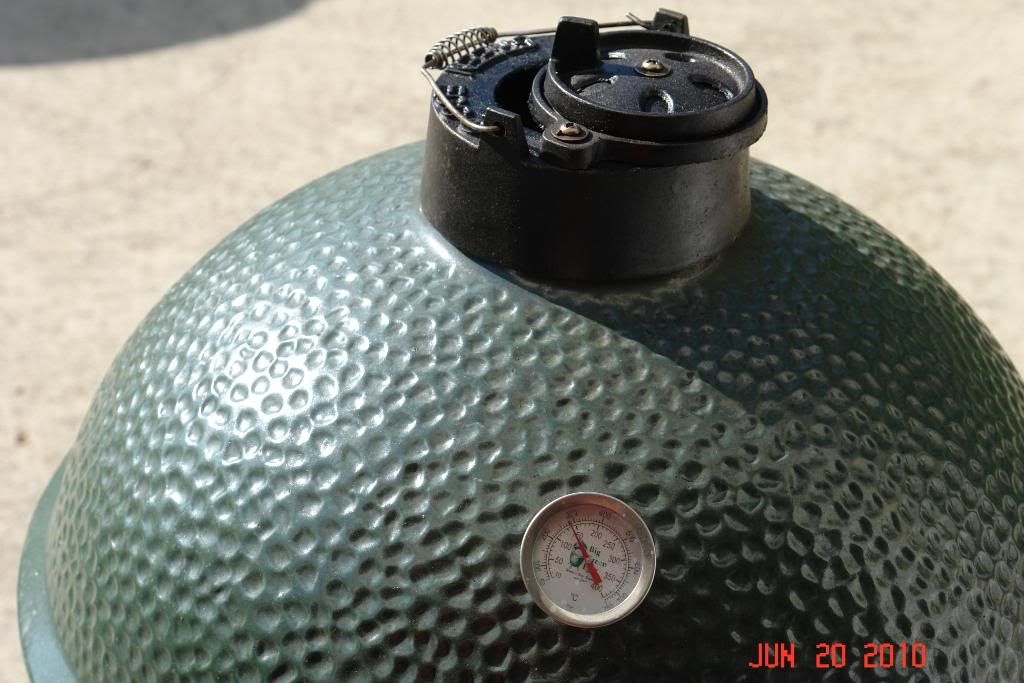 While they are grilling you need to steam 8lbs Cherrystone Clams with 16oz clam juice...
Once steamed pull them and give the clams a rough chop and set aside...
Empty the packs of the grilled tomato's into a food possessor and pulse a couple of times...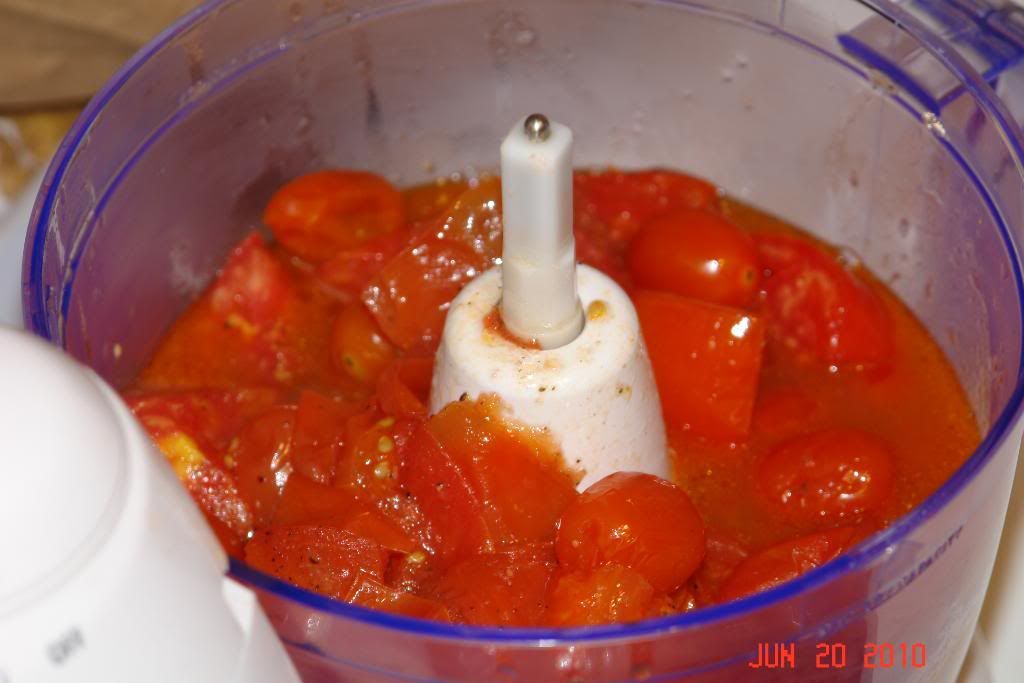 Here are the rest of the ingredients ready to go...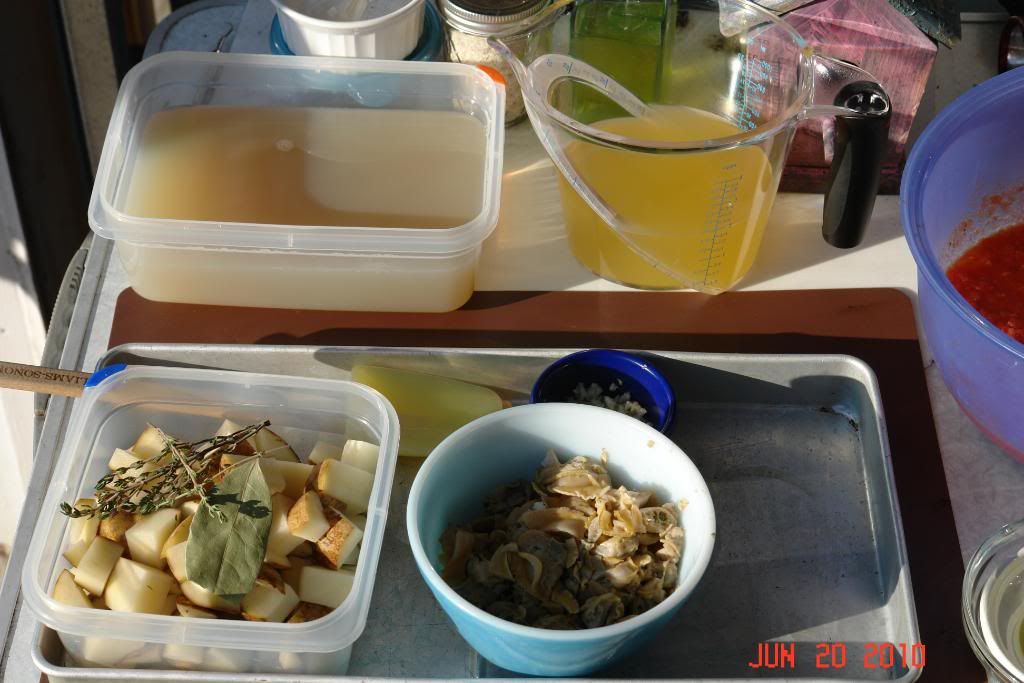 First sweat some onions...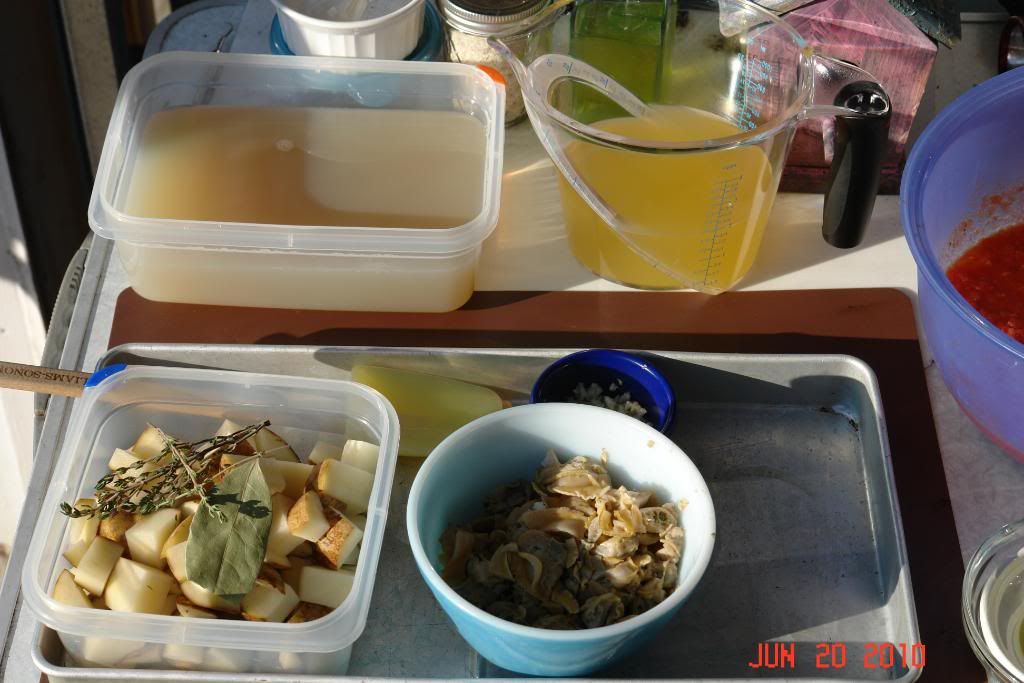 Add the garlic...
Then the reserved clam juice, Chicken broth, Potato's, Fresh Thyme, and a Bay Leaf...
Then add the tomato's and Clams...

Now that is done here is some Crostini's that were a perfect go-together for the chowder...
EVOO with Garlic, Salt, Pepper, and Fresh Parsley...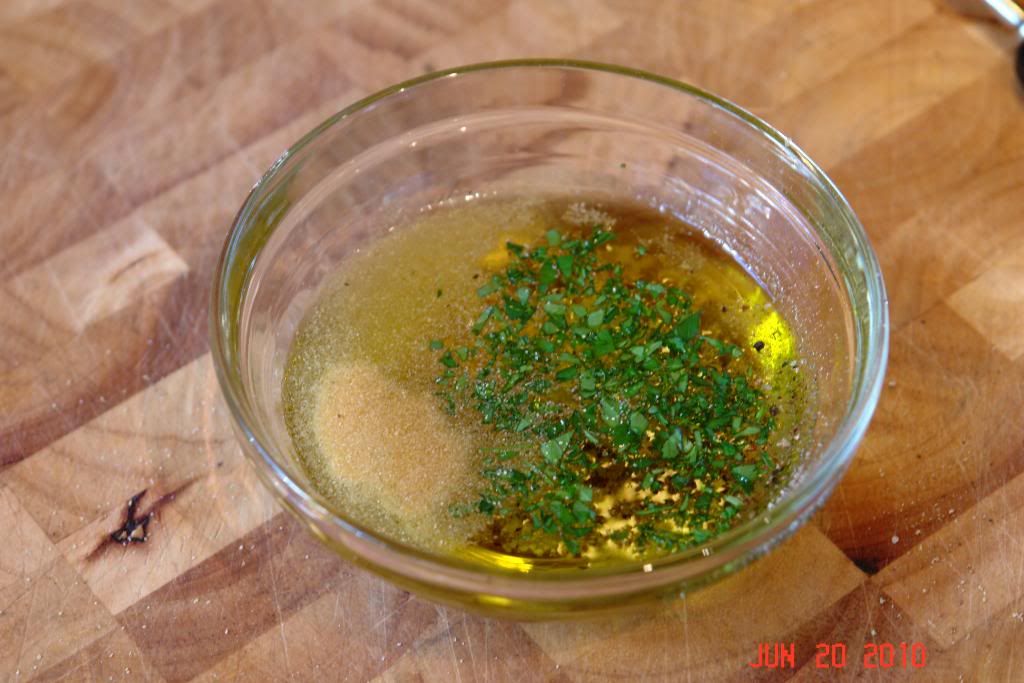 Then spread over sliced Ciabatta Bread...
Then Grill, Watch out for Flame ups...
Then Sprinkle on some of your favorite cheese...
And here is the final product...

Thanks for hangin out!

See You Later...