A small triumph. After over a year, I made a good sour dough loaf on the Egg. And! The big deal is that I'm pretty sure I can repeat the results.
The image above shows that I failed to slash the top, and so the "oven spring" almost popped the top off. But it was the best spring I've had. And I didn't get very good browning, so I cheated, and brushed the top with butter towards the end.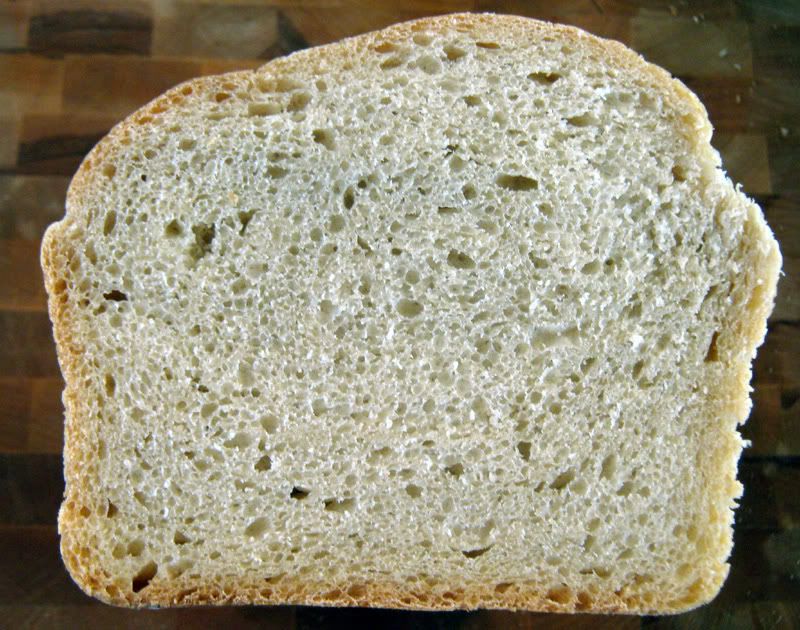 And a shot of the interior. No really big holes, and so not very "artisanal," but a good loaf for sandwiches. Its good enough my wife and I have eaten half in the first day.
The Egg set-up was simple. Platesetter inverted, with grill on top. Pizza stone on grill. Preheat for 1/2 hour at 350+. Dough in pan on the stone with a good spray of water across both the dough and the stone and platesetter (the dough was at 60% hydration.) The baking took a little under an hour.