Our freezer door did not get shut all the way the other night. Luckily we noticed 24 hrs later. The bad news was quite a few items had defrosted. So I had to cook several racks of ribs today. I have cooked on the BGE before but never ribs. They turned out great. Here are some pics:
5 racks on the large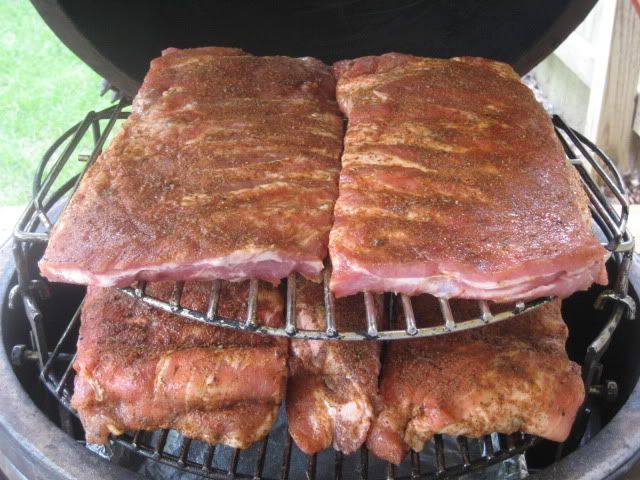 more ribs on the small
Coming off the large BGE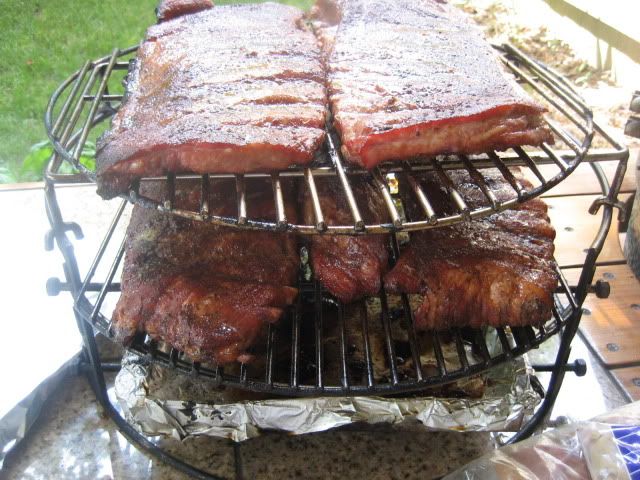 Ready to eat
and thanks to Celtic Wolf for the advice on freezing all of the leftover cooked ribs.