edit: This was supposed to be in Fearless Grill's thread.. sorry for being a dope and starting a new thread.
Those look great!! This is not intended to be a thread hijack, but my dad and I spent Monday and Tuesday in NYC and Daisy Mays was the first place we hit up when we got there. It was out of this world good. Keep in mind I live in MA and haven't hit the rounds down south yet so maybe my opinion doesn't count for much, but everything we had absolutely rocked. I got the beef rib, with sides of mashed potatoes with red eye gravy and his baked beans with burnt ends. My dad got the dry rubbed ribs with bourbon peaches and dirty rice. I got us a bit off track when trying to find the place and spent a good time backtracking, so you can imagine how pissed I was when the lady said APL had been there all day and I literally just missed him.
Here are a few pics of the meal we had there. By the looks of your ribs, you did the ones at his restaurant justice!
Jumbo beef rib, which Michael Symon featured on the 'Best Thing I Ever Ate'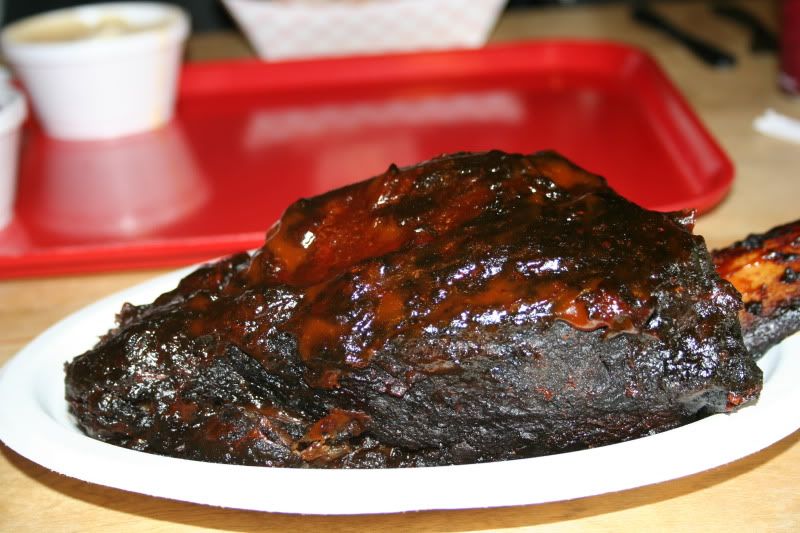 Dry rubbed ribs
Our sides
His house made sweet-tea. Damn good!!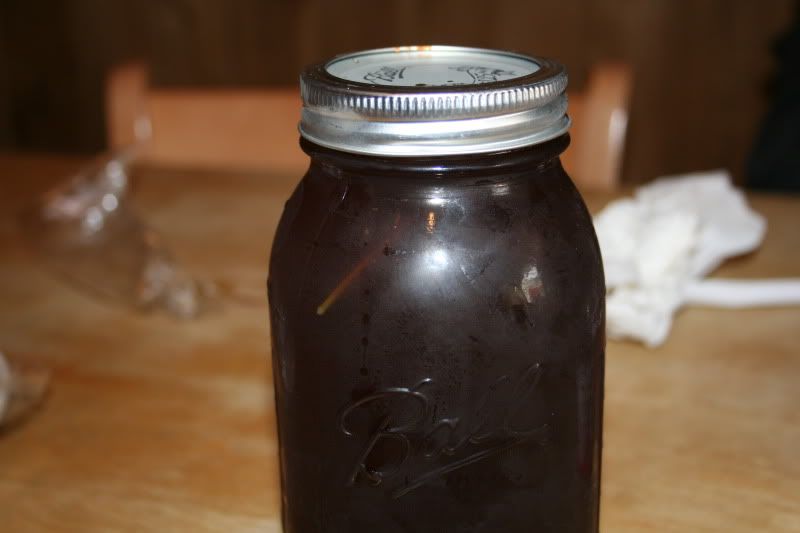 I'm going to get the Egg prepped for his pork butt recipe for my sisters graduation party tomorrow after I finish with this post. What other recipes have you done out of Serious Barbecue? I checked out his new book today and thought it had some good information for first time BBQ'rs and a few tricks for the well seasoned. He scored the bigger cuts of meat with cross hatches, then filled in cuts with seasoning, which not only will add flavor, but it just looks cool.
Anyways, thanks for posting your pics on that and hope you don't mind that I added my Adam Perry Lang trip to your thread. Seems like we're both big fans of his style and I hope you'll be able to dine there if you ever find yourself in Manhattan.