After trying a cheeseburger pizza a while back I just had to try a hot dog pizza with mustard, relish, sourkraut, and cheese. Not as good as the cheesburger pie but pretty tasty.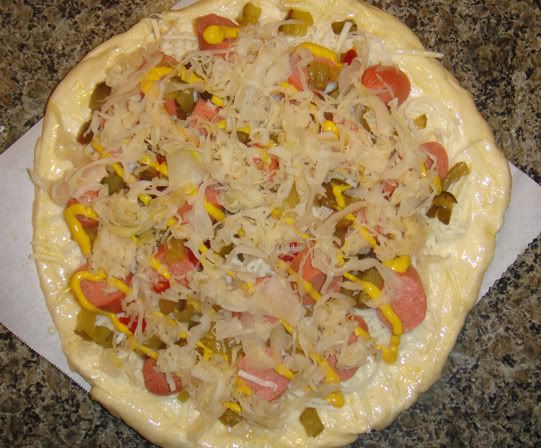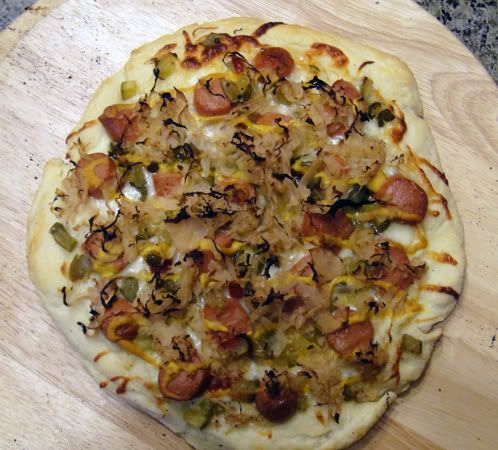 2nd pie was one of my favorites - bbq chicken pizza with homemade spicy bbq sauce and chicken that was left over from a previous egg cook.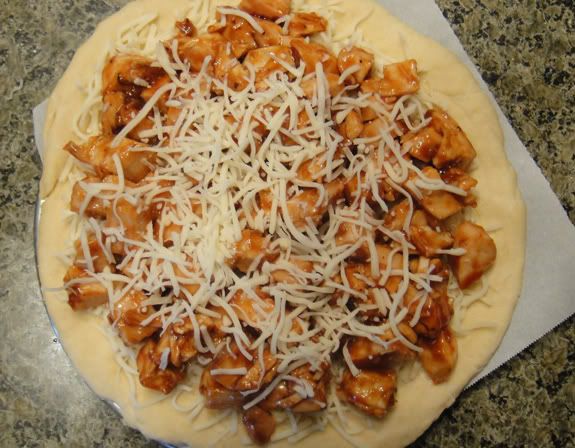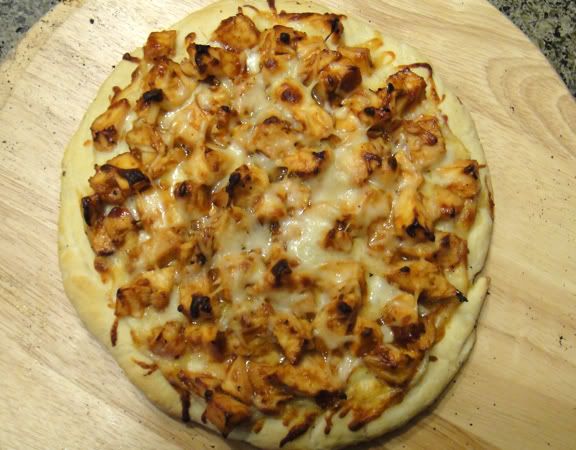 3rd pie was for Mrs. Al - pineapple and prociutto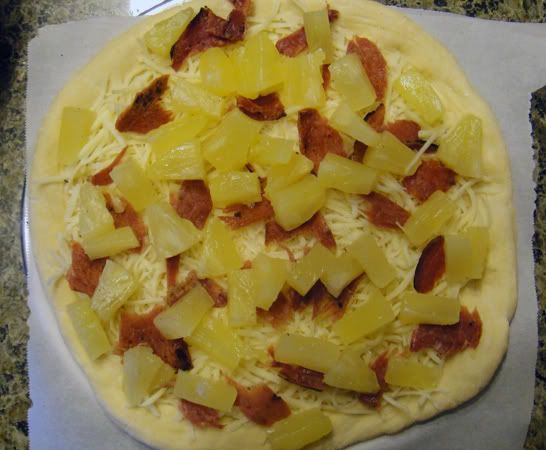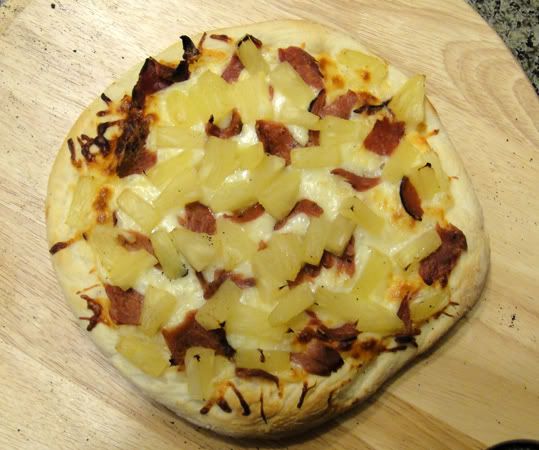 4th pie was for the 4-year-old who requested pepperoni and bologna - who am I to argue? This was the only one that had pizza sauce on it.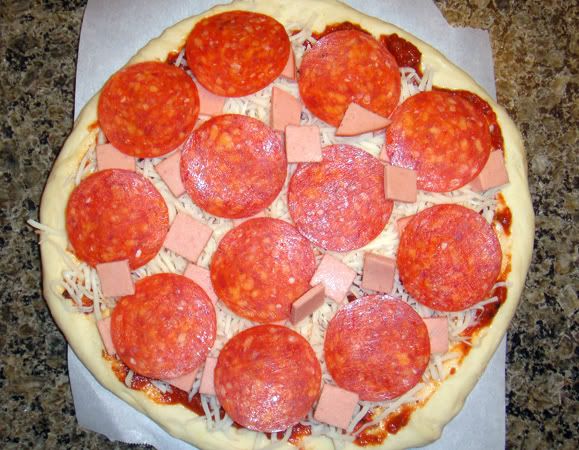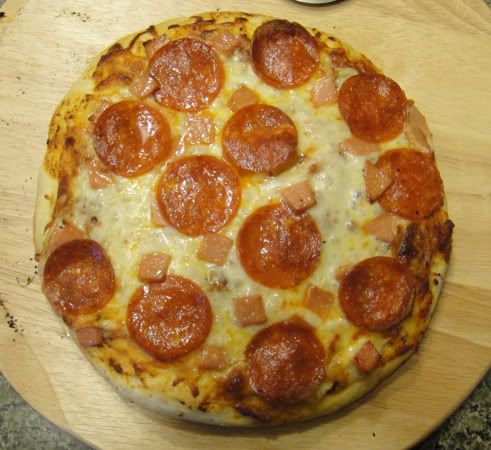 Here is a photo of all four pies on the XL just after pulling the parchment paper.
Setup was the dough recipe from Bobby Flay in last Sunday's paper (pretty good), plate setter, egg feet, pizza stone, 500 degrees for 12 minutes.
Thanks for reading.