Clay's Pulled Pork Tenderloin
4-5 hour cook
Ingredients;
4 pork tenderloins, natural, no additives or solutions
Dizzy Pig Seasoning; Shakin the Tree and Swamp Venom
1 1/2 cups water
3 Tablespoons Worcestershire sauce
2 16oz. bottles of BBQ sauce
1/4 cup apple cider vinegar
Set up ceramic smoker for direct grilling with a raised grid and have indirect set up with Dutch oven at hand. Dome 400° with an established fire and smokin wood of your choice.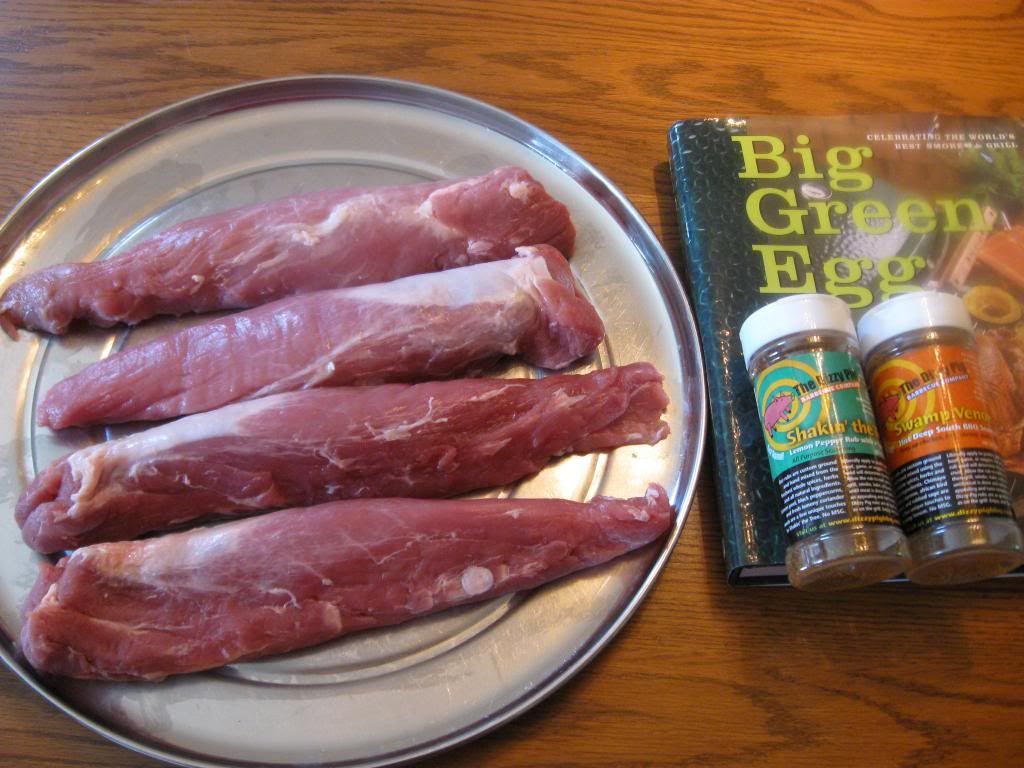 Shake on the seasoning then grill tenderloins for 30 min. turning several times to brown.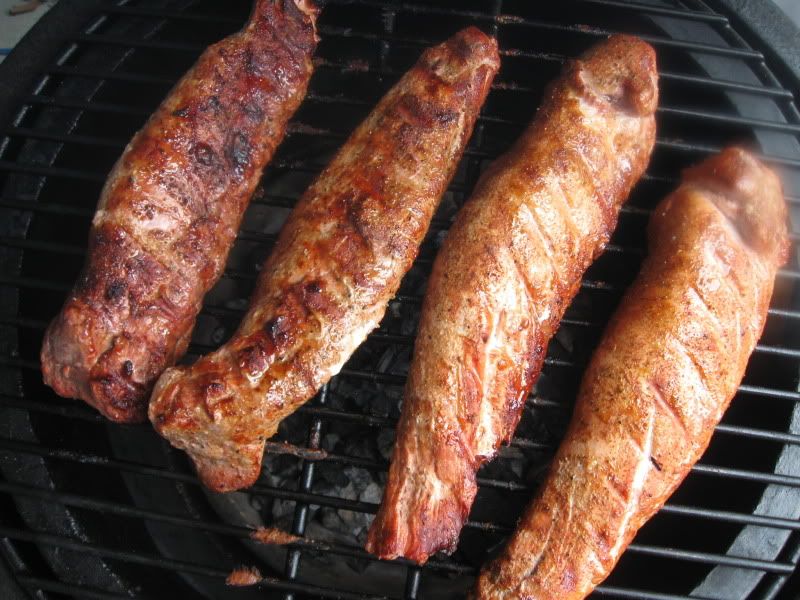 Remove tenderloins to a Dutch oven. Substitute with a suitable pot or aluminum pan/foil if you don't have a Dutch oven. Add the Worcestershire sauce/water mix at this time for braising.
Cover pot, return to the egg and adjust draft setting to lower dome temp. to 300-325°. Dome temp will slowly come down over time. Cook for approximately 2 to 2 1/2 hours. Check pork with a fork test to see if it's ready to pull at the 2 hour mark. If not, keep cookin until pork pulls apart easy.
Here the pork tests ready to pull. Oh boy!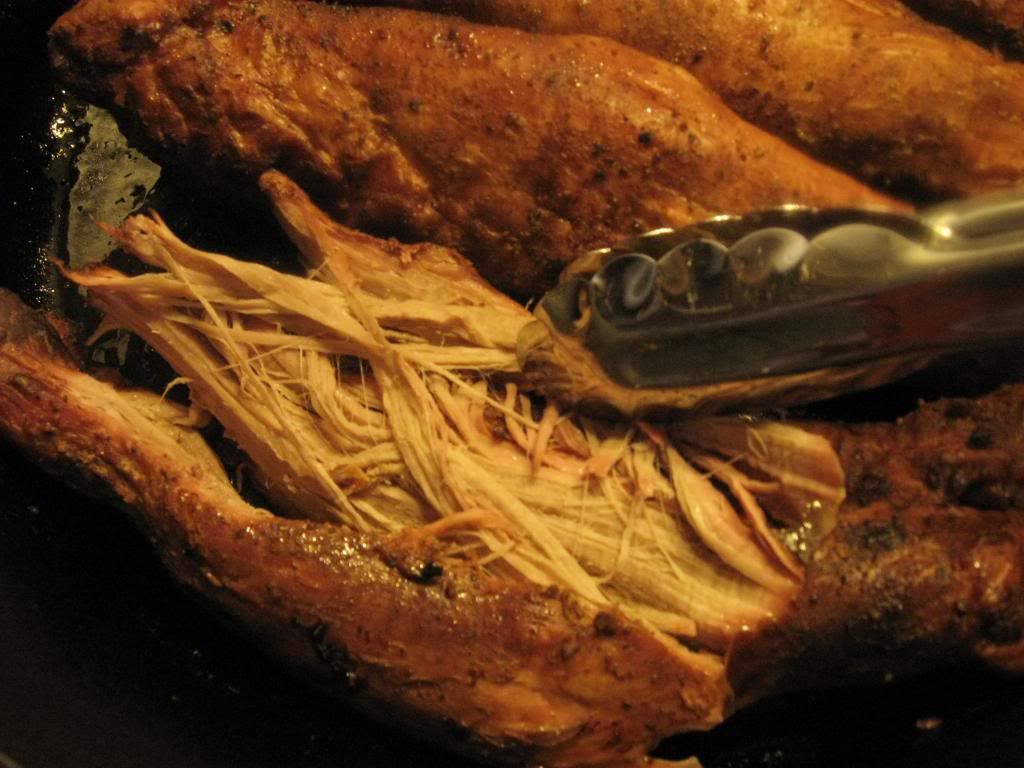 Ok, now cut the tenderloins into 3 inch sections crossway's and proceed to pull apart into shreds and return to the pot. If there is juice remaining in the bottom of the pot you can use it or discard it depending on how salty it is. Your choice. Some of the water will steam away leaving a concentrated pork broth. Almost all the water steamed away in this cook while at other times I had around a cup remaining.
Add 2 16oz. bottles of BBQ sauce.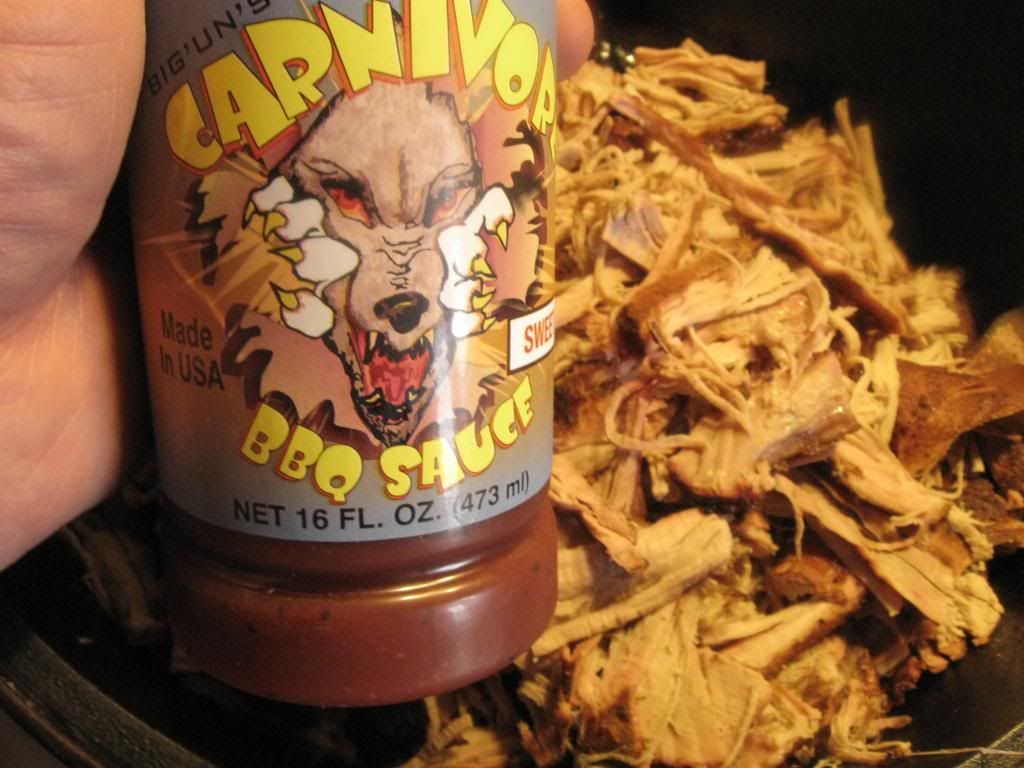 Add 1/4 cup apple cider vinegar.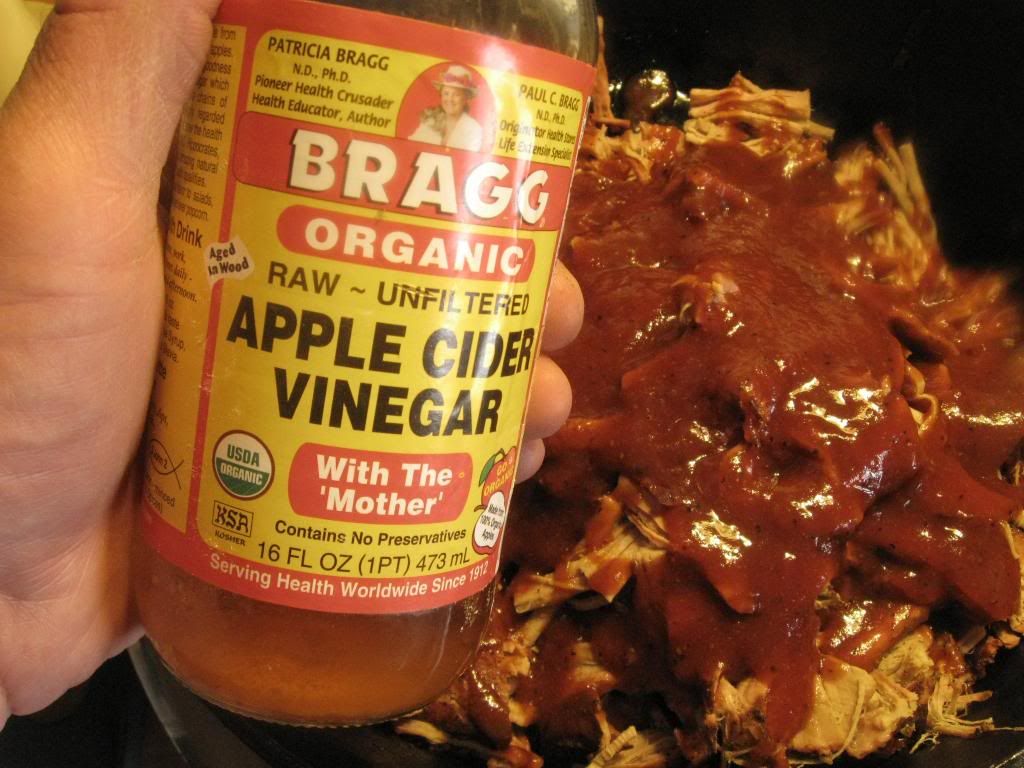 Stir in the sauce. The pulled pork will look juicy but the meat will soak up the sauce in time. Tenderloin is dryer than shoulder and needs a good amount of sauce.
Add more smokin wood to the fire and cook with the lid off for another hour at 300° dome.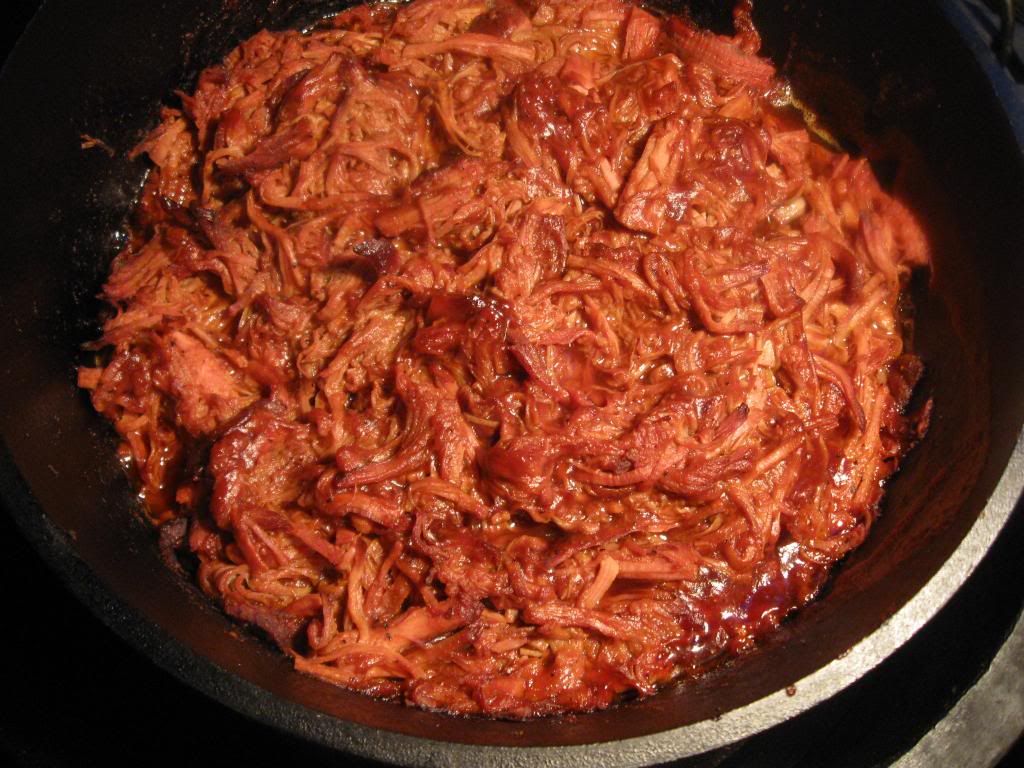 Yeah baby, this is pork heaven! Tender, flavorful, and looooooow fat. Eat all you want!
Great with slaw to add crunch. I love this stuff and so does the whole family! :woohoo:
Enjoy.