A few weeks ago there was a story on 60 minutes about a guy that sold peelers on the streets of New York City for $5 ea.Not many people thought he could make much of a living doing that but 60 minutes showed he sold thousands of them and lived in an upscale apartment building.He died but now his daughter is selling them on the street.
Anyway I bought one regular star peeler and one that juliennes from
http://www.simplygoodstuff.com/star_peeler.html
for about $13 for both, free shipping.
This thing peels kiwi & butternut squash with ease.You can use the handle for removing seeds from zuccini/cucumber and a little thing on the side for removing potato eyes.I love this peeler.
Also here is a recipe for healthy Raw Shaved Asparagus salad that will work with any sharp peeler.
salad link
http://www.foodandwine.com/recipes/shaved-raw-asparagus-with-parmesan-dressing
Star Peelers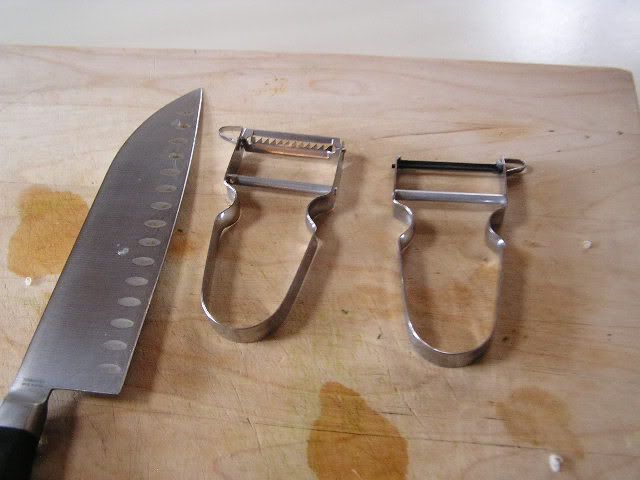 shaved asparagus
plated