Thanks PBM for the Friday motivation...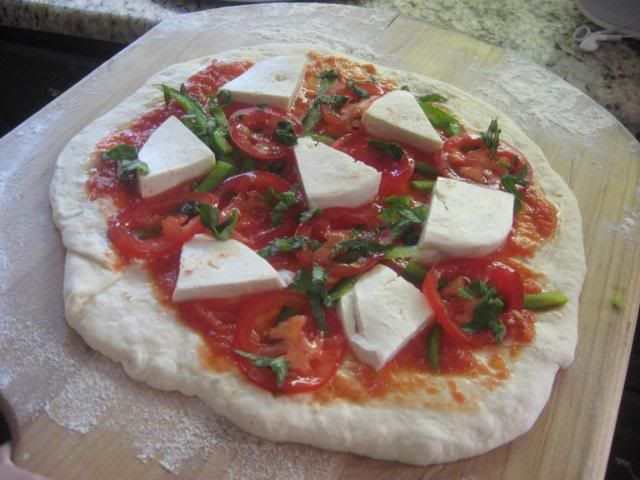 The base recipe for classic Neopolitan style crust is
here
. I'm using Ischia wild yeast (sourdo.com if you want to check that out), Caputo 00 flour, water and salt. No oil allowed! Refrigerated 5 days after mixing.
This is after 5 mins. Note cubed fresh mozz instead of shredded melts down over time and allows the crust to crisp up nicely. Another trick I tried with success: No plate setter...just direct pizza stone over coals at 425 (and the lump was low - if you fill it up you'll nuke the crust too fast). Crisps nicely with just enough char.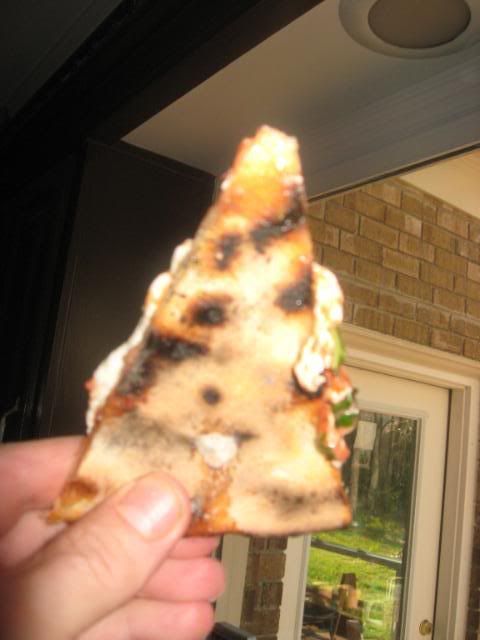 Money shot - no soggy pizza here!
Also...sauce is very basic if you want to try (and also at that Varasano's link I posted). Just follow his steps for "de-seeding" a can of good plum tomatoes (I used Cento San Marzano), and "washing" them by filtering the crushed puree in its own juice, removing the bitter clear liquid. I used about 1/8 cup grated romano, a pinch of sea salt, and about 1 tbs of crushed dried oregano. For years I made a stewed tomato sauce and finally tried this fresh, uncooked trick - it cooks nicely on the BGE (and fits the purist's desire to cook everything on the egg), and stays very fresh and sweet. Goes great with fresh sliced mozz. Best of luck - Marge