Vickie and I won a new mini at the Sunshine State Fest and I finally got a chance to assemble it. This one has the new style hinge unit. It is not a spring hinge as previously stated but is a major improvement over the old style. It also has a new handle similar to the larger eggs--also a big improvement.
I'll attempt to post a few pictures so you can see what I'm talking about.
He is the little one in the middle
The new style handle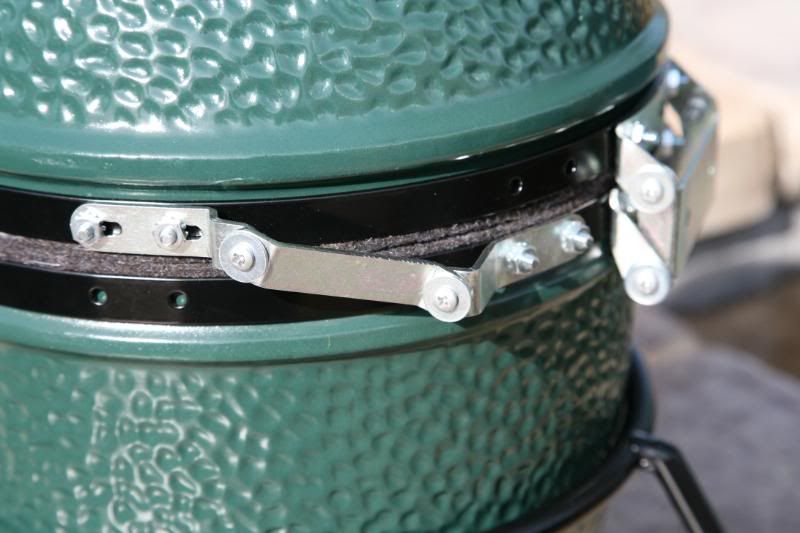 Side view of the hinge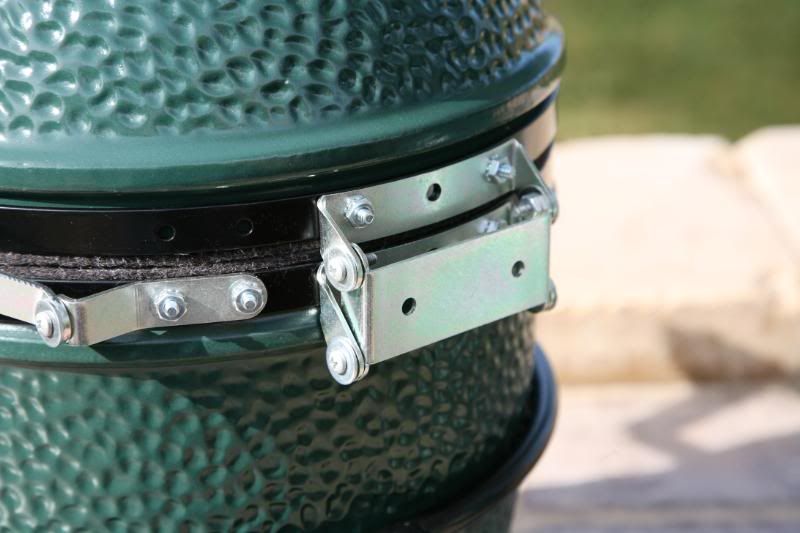 Back view of the hinge unit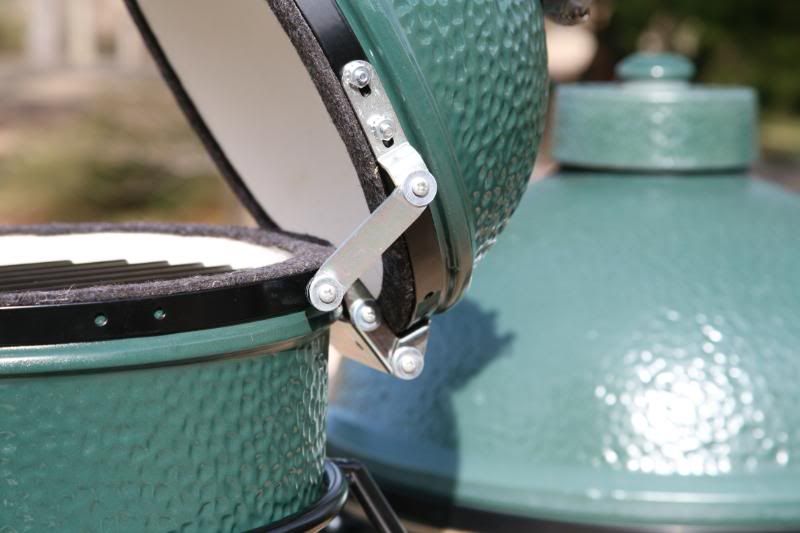 Picture with top open
This little guy will serve as a great reminder of a wonderful fest. Next up Waldorf!