I've had my eggs for about 2yrs now, and just finally last night I decided to try Pizza on the egg. Turned out really good except I couldn't get the crust rolled out thin enough. If anyone has any suggestions for getting a thin crust, it would be much appreciated. After fighting with it for about 20 minutes I was frustrated and called it quits. I used the Publix Dough Ball and could only get the dough rolled out to approximately 10 or 11 inches. Every time I thought I was making progress, the dough would contract or start sticking to everything. Not sure if it I didn't let it warm enough or what, but it was a royal PIA. Anyway, on the the pics.
The Raws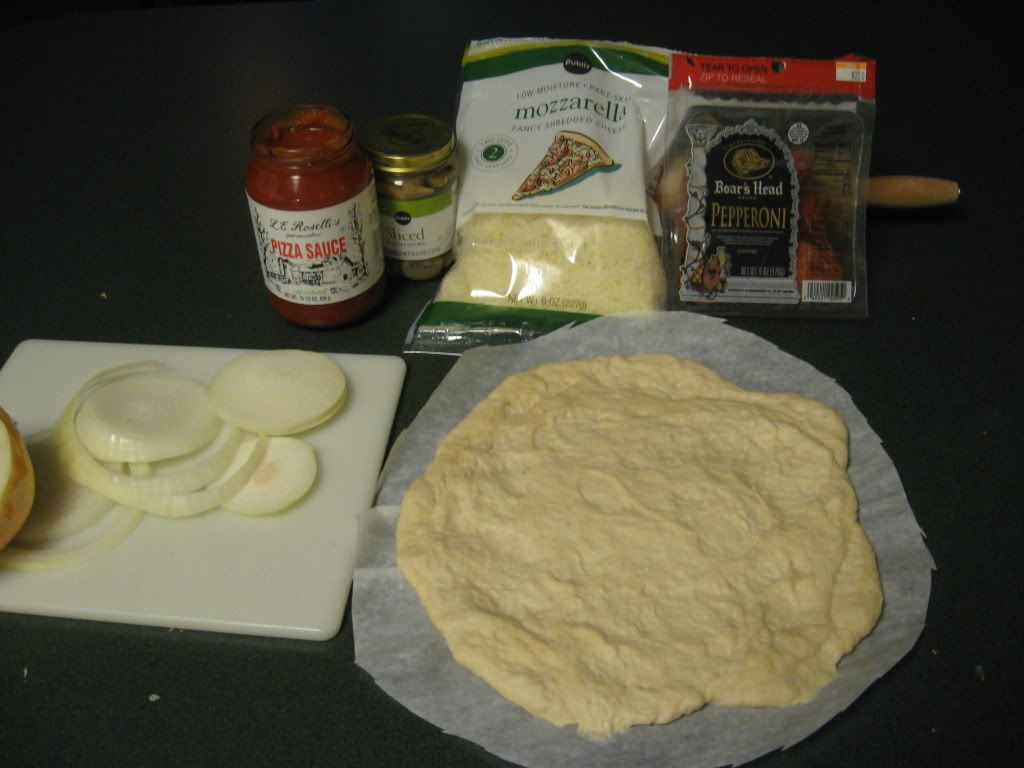 The Set Up (Pretty White Pizza Stone)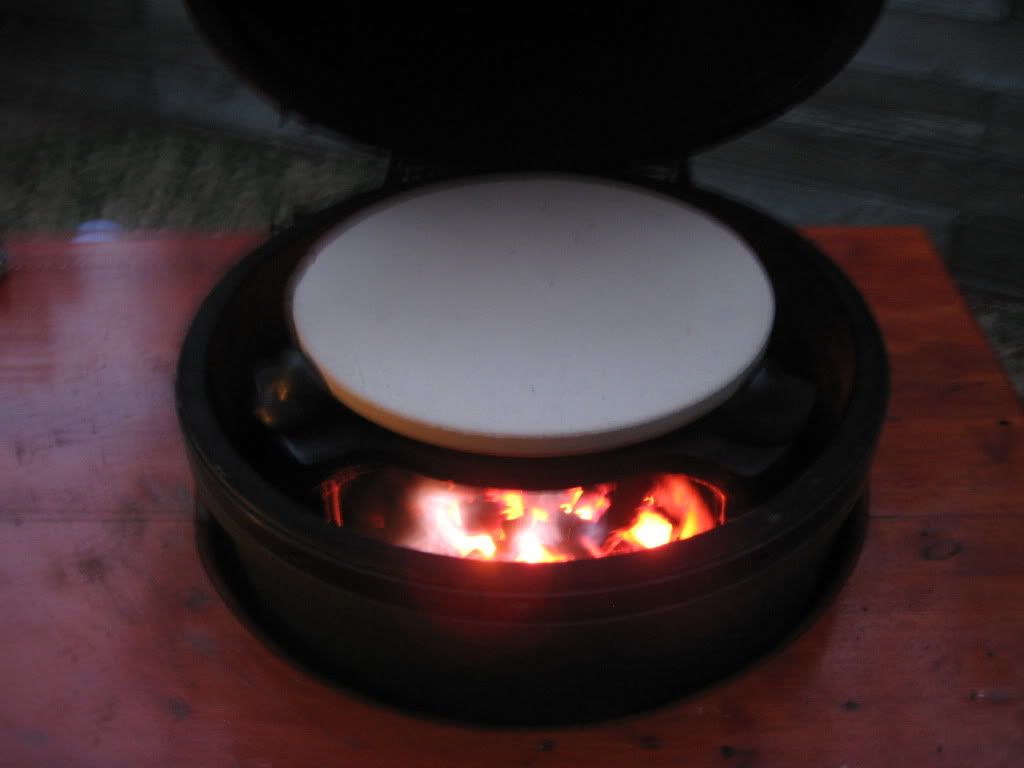 The dough sauced.
The Toppings, Pepperoni, mushrooms, onions and low moisture mozz.
A little more mozz, and ready for the egg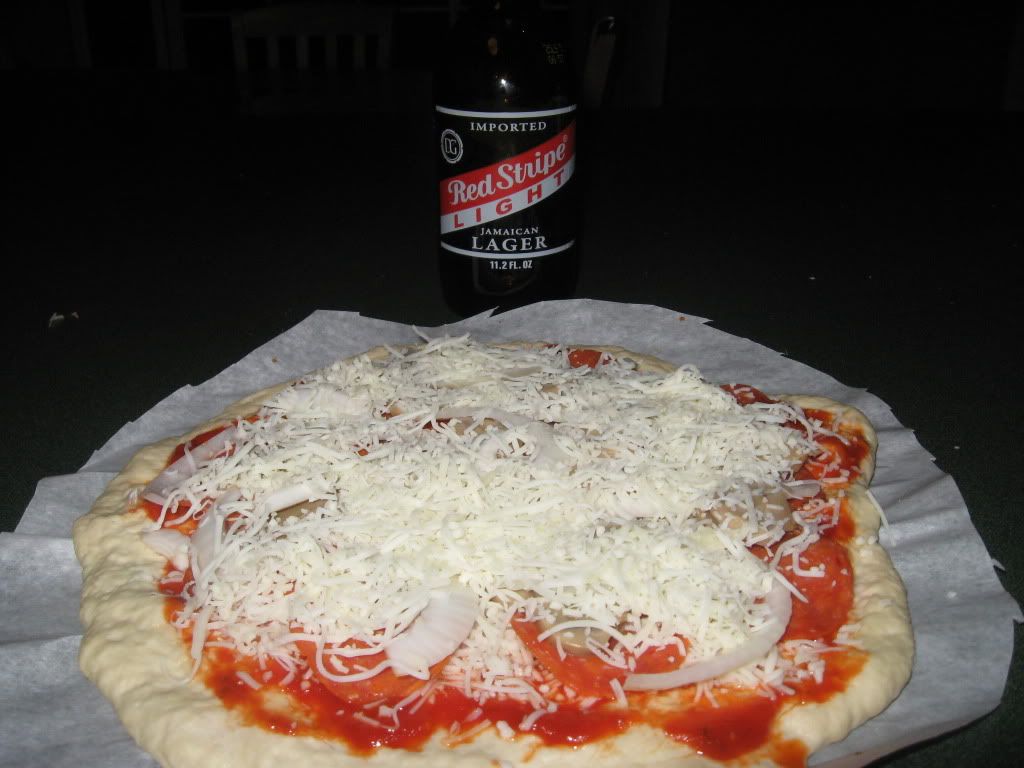 On to the egg at 450 degrees
Closed the dome and had another Red Stripe. They were going down way to easy after my altercation with the dough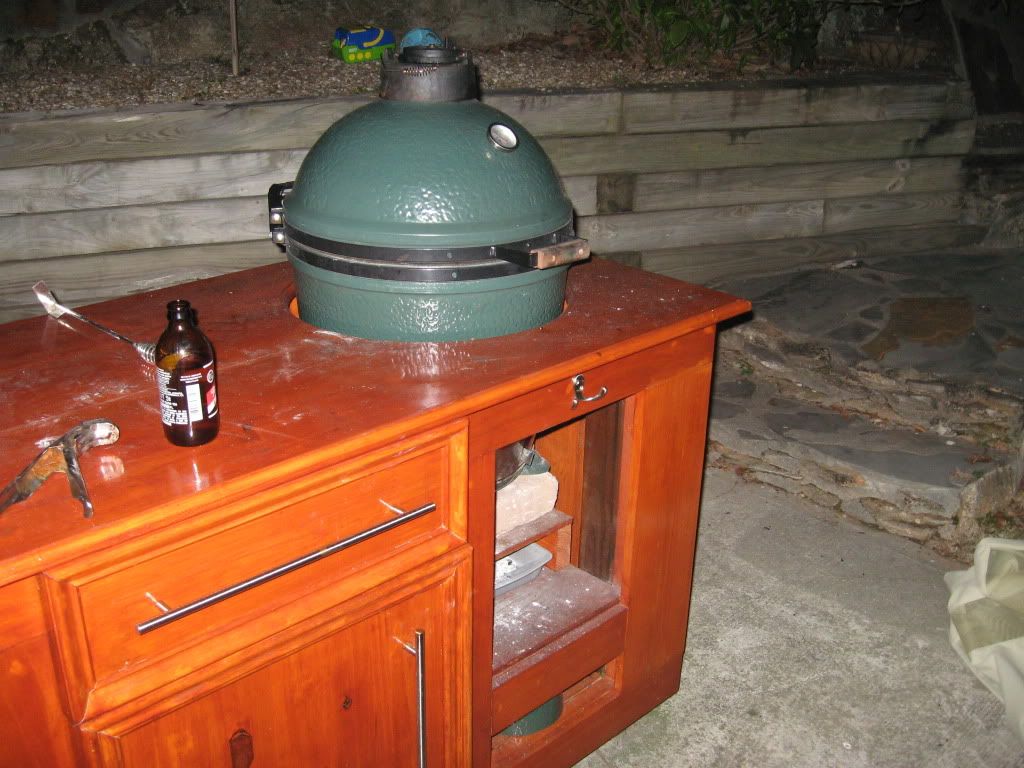 View from above when it initially when on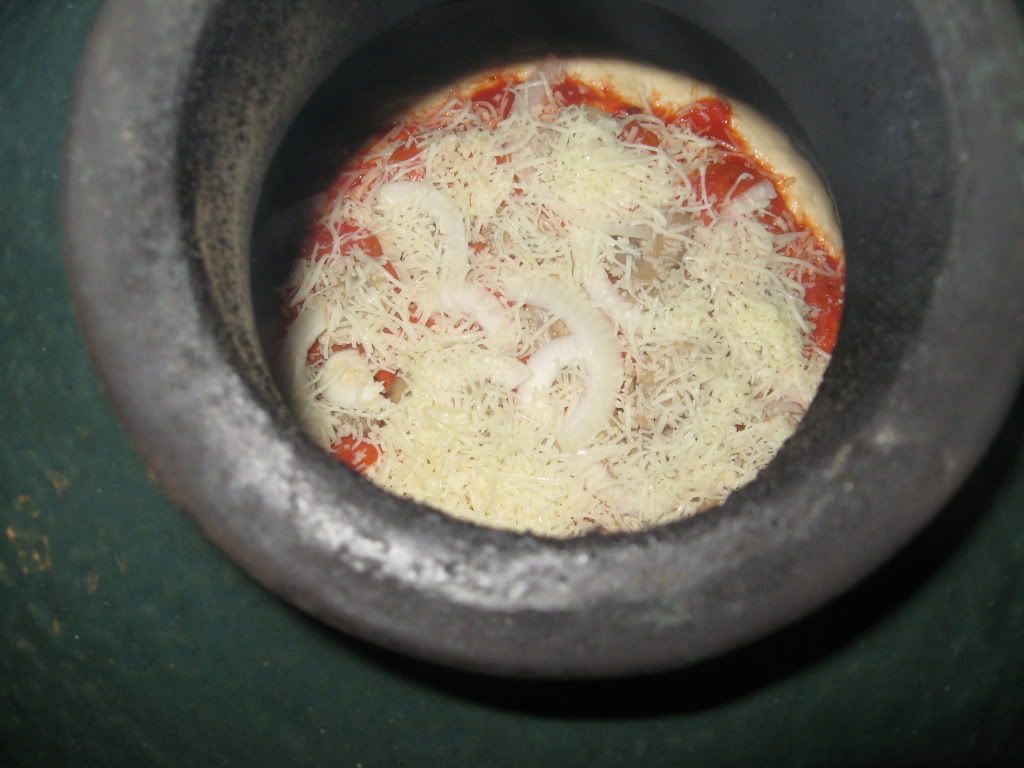 View from above 10 minutes in to the cook
Off the egg after approximately 18 minutes later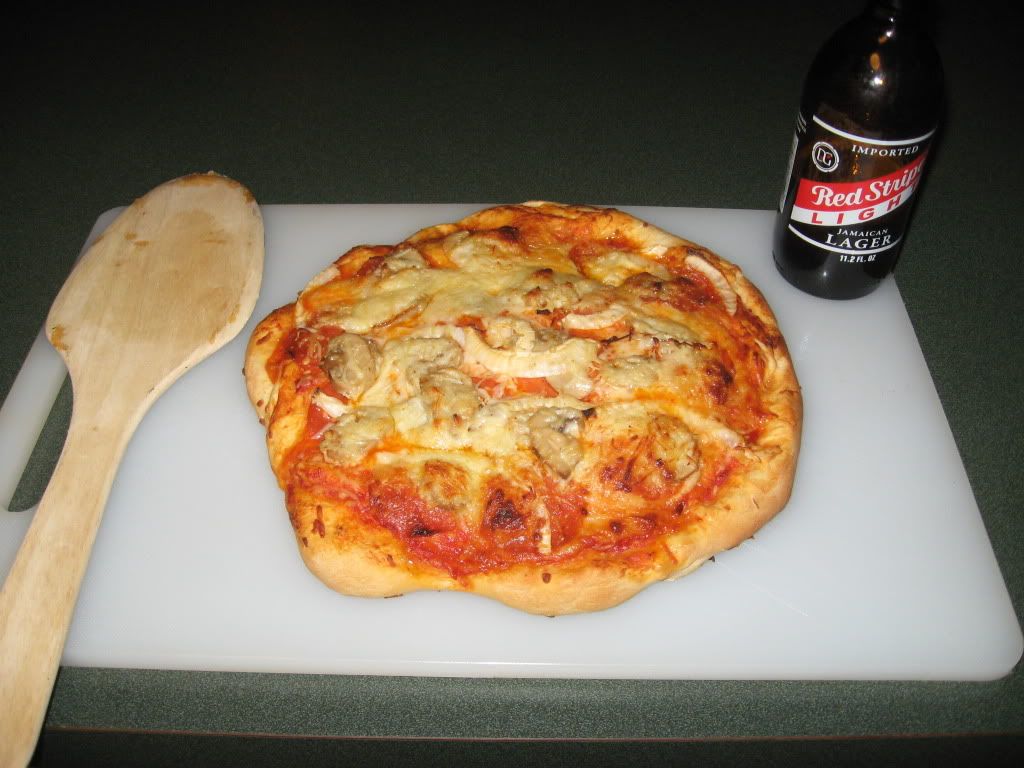 Close up
The Crust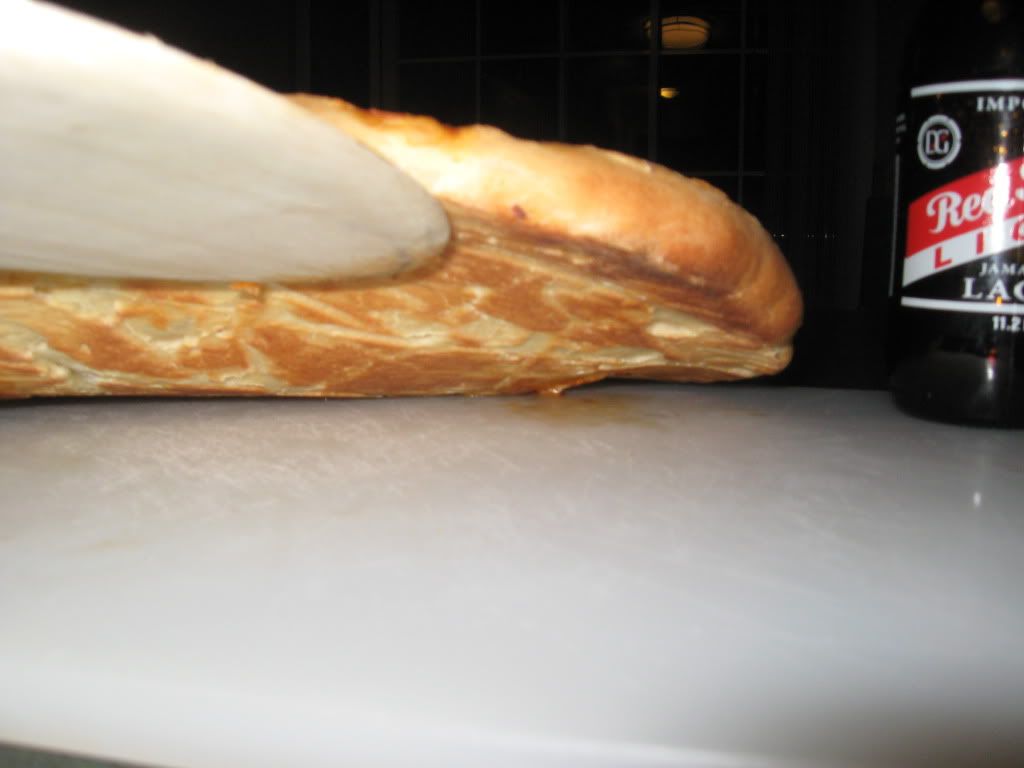 Pie cut into slices and crust again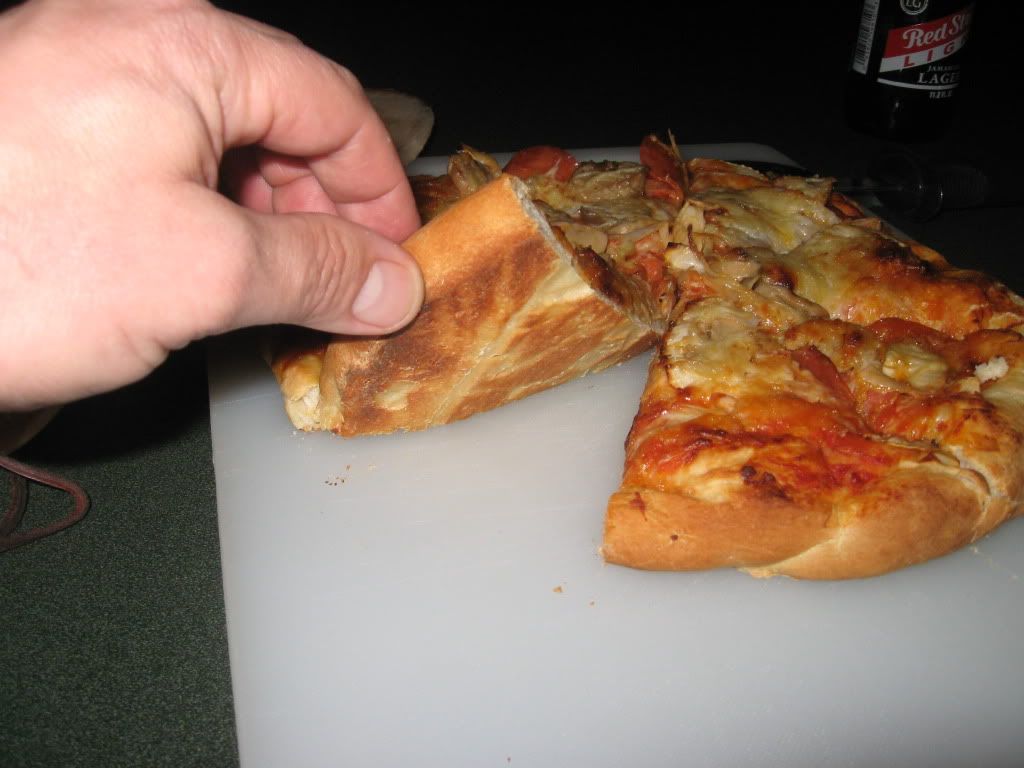 Taste was fantastic, but the crust was a little thick unfortunately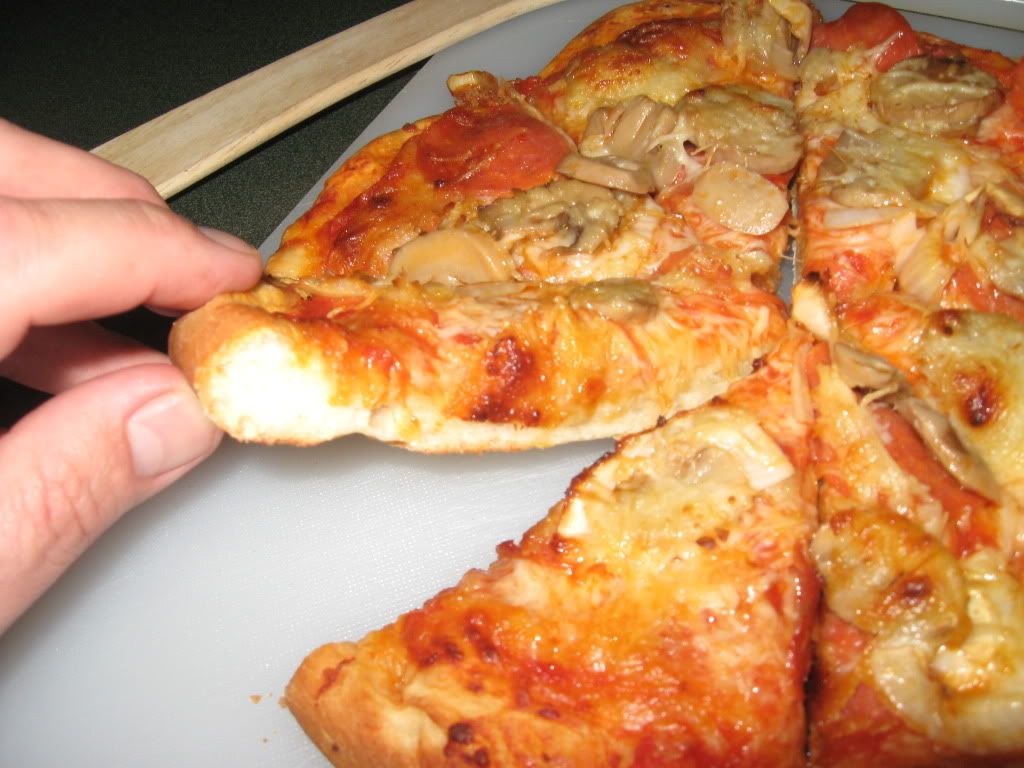 Overall, it turned out great and the wife thought it was really good. I would be more excited about pizza on the egg if anyone could give me some advice on getting the dough rolled out. Thanks.