OK,there are no really wacky pictures here, just a thank you.
This evening Molly called to share a recipe she thought I should have, and then I went out to the mailbox and found a package from Canada.
Two little smiles came on a day when I could use one.
So thank you eggheads for being so incredibly, fantastically, amazingly awesome.
Tim GOV sent Olympic mittens, because he only brought one pair to the fest and didn't think that if I took one and Molly took the other, we'd stay warm. Beanie is excited to take these to school for show and tell. Thanks Tim!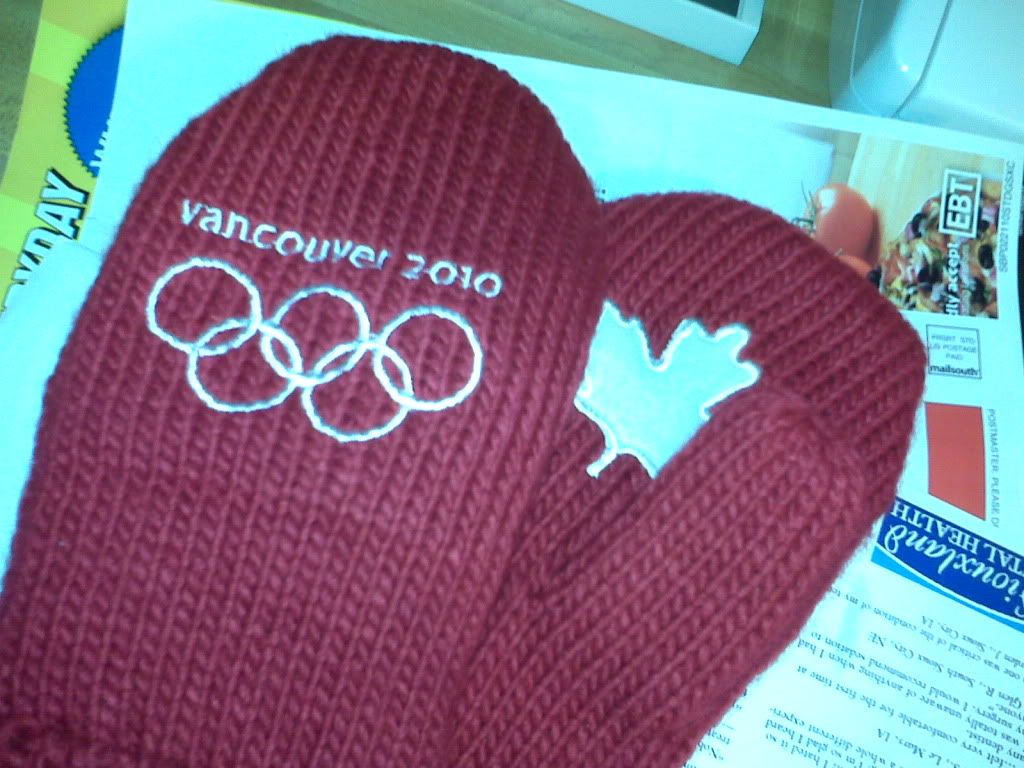 And Molly was just thinkin' of me and called to share something she knew I'd love. Thanks Moll.
Molly's big bro is in the hospital, and could use our positive thoughts. Thanks eggheads for being eggheads.