Many of you very nice folks replied to my question last night regarding the cooker cooling off after throwing the hen on the grill. I couldn't reply to the advice as I got involved in the cook, then eating it....and then vegging out to the Olympics!
Anyway, here's the result: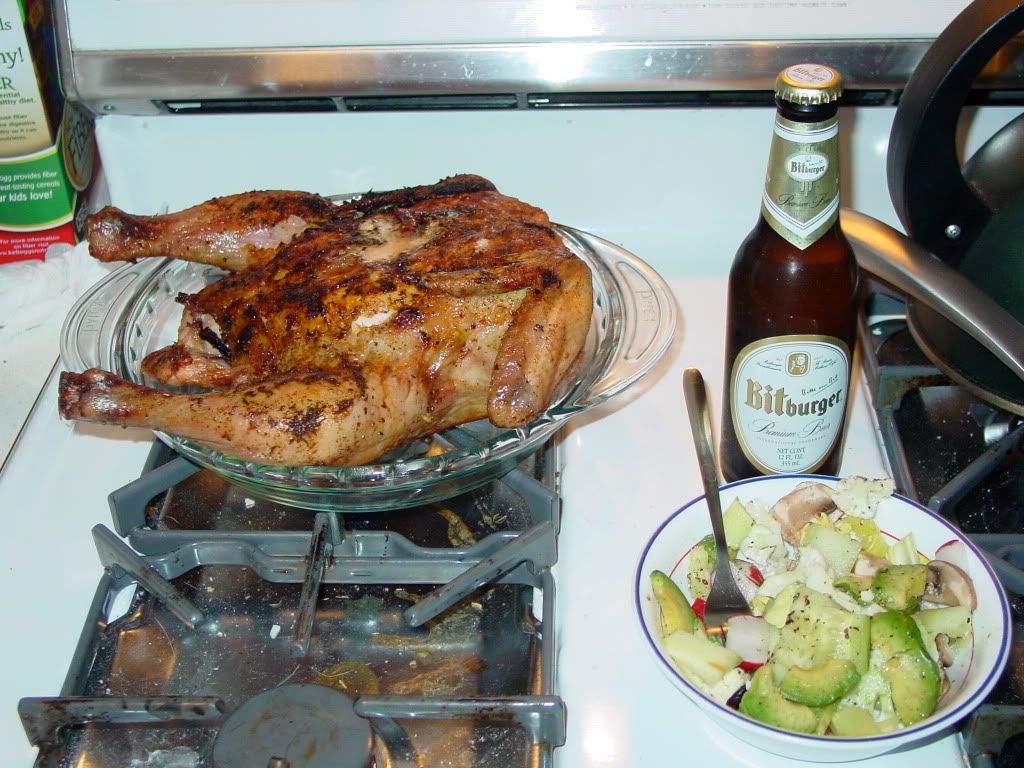 Overlooking my tendency to take thoroughly unappetizing pictures, it was delicious! I can't believe how juicy this chicken was. And is. Tonight's dinner is leftovers
So to wrap up, it's ok to overshoot your target temp anticipating a cool mass like a chicken. But that
doesn't
apply equally to burgers and steaks or low and slow projects, Right?
Thanks again, you guys....