Thanks to Molly I have the recipe, still working on my procedure.
Dough after overnight in the fridge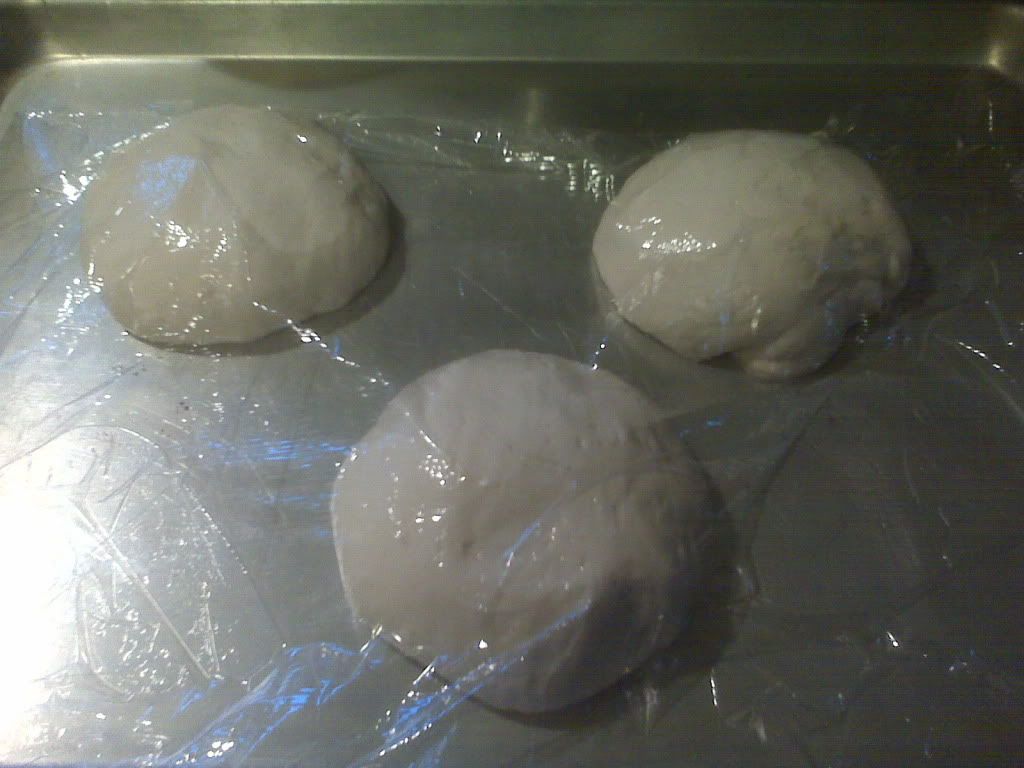 Pie with pesto, Italian sausage, sun dried tomatoes, fresh basil and mozz.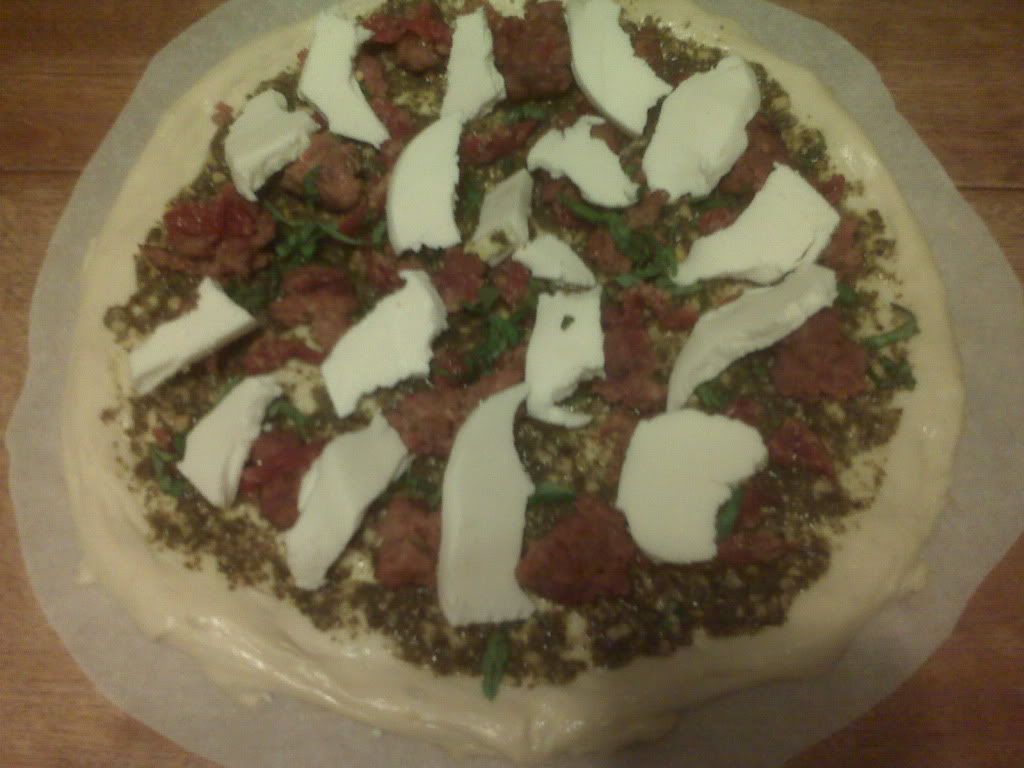 at the top of the AR, with another pizza stone just above gasket level. 700* for about 6 minutes
The bottom looks pretty good, but the top could have browned up quite a bit more. Perhaps I need to get it higher in the dome?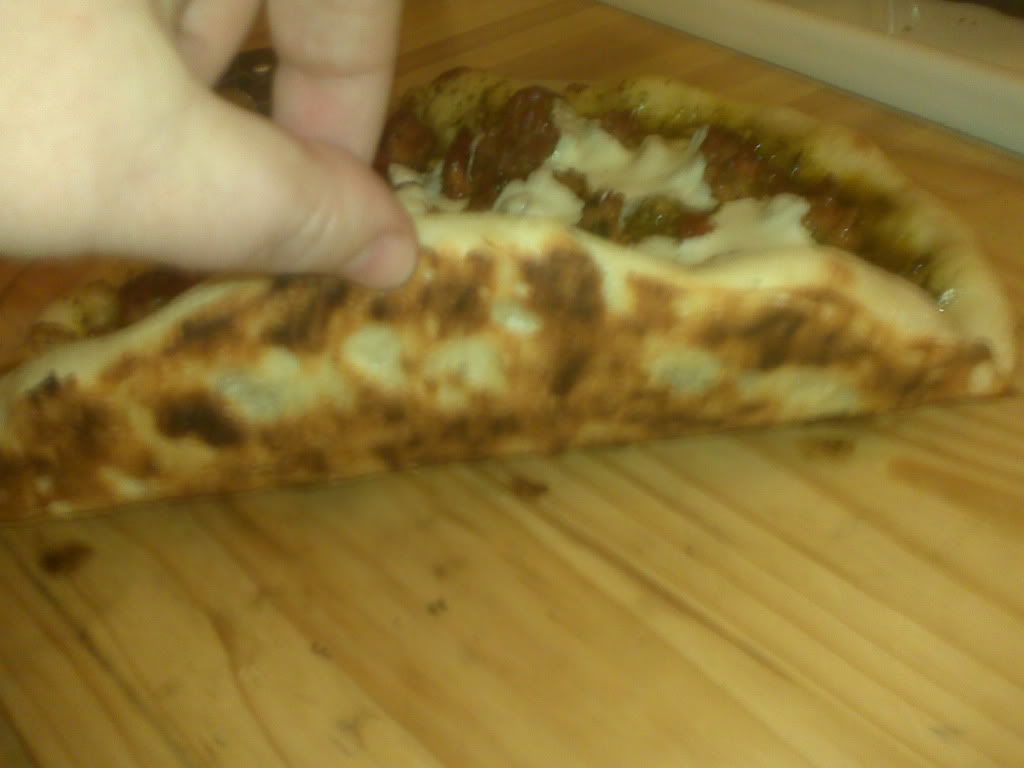 Pesto was good for flavor, but too much olive oil. Overall, I'm headed the direction I want to go. Comments and suggestions welcome.