Had some whole chickens that needed to be cooked, but wanted to try AZRP's "The Chicken". Figured I would halfcock the chickens and steep them with the sauce in a pyrex dish. Worked great, and "The Chicken" is fantastic. I love spicy, and this hit the spot. We had a brunch on Sunday where I did Fatties stuffed with smoked gouda cheese, SSN686's Bread Roll and some Georgia Boy Hot Sausages. Unfortunately no pics because we had guests arriving early and I didn't want them to think I'm any more "Egg crazy" than they already do. But anyway, last night's cook.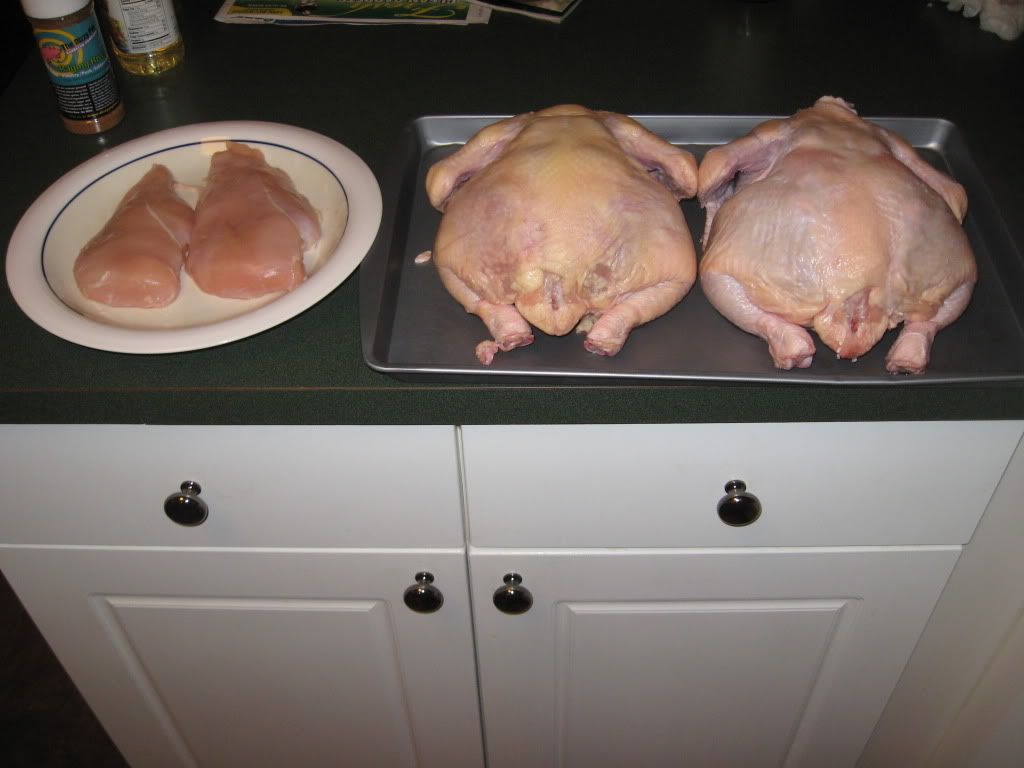 Spatchcocked
Halfcocked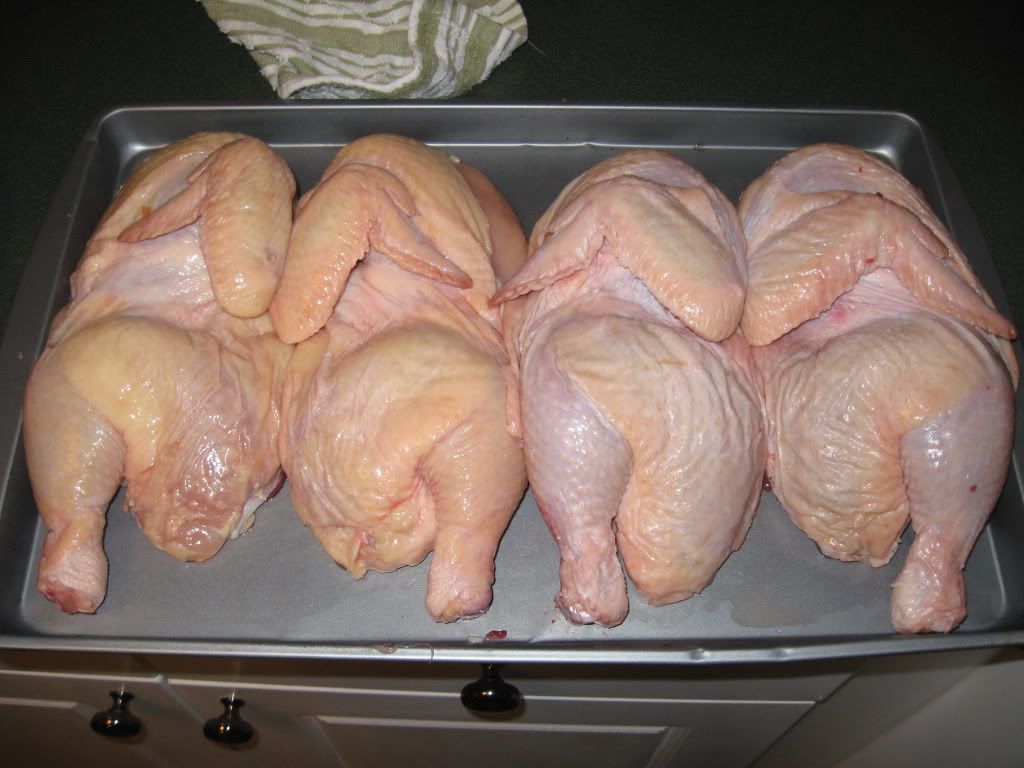 Dredged in flour according to recipe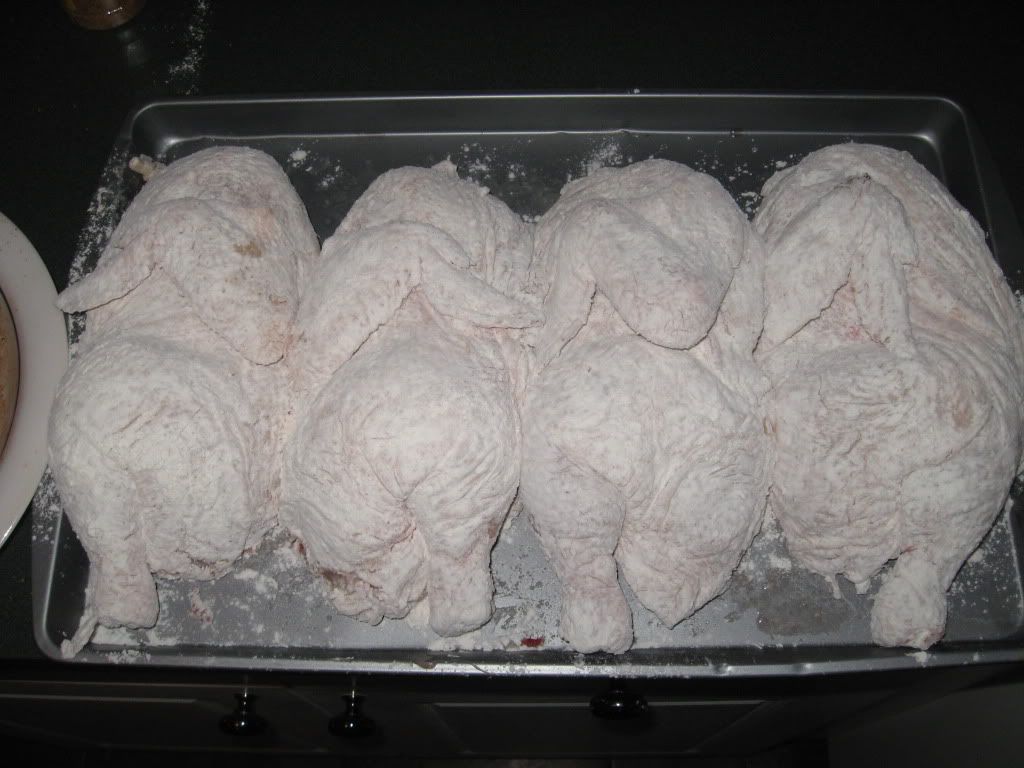 The girls fired up and ready for "The Chicken"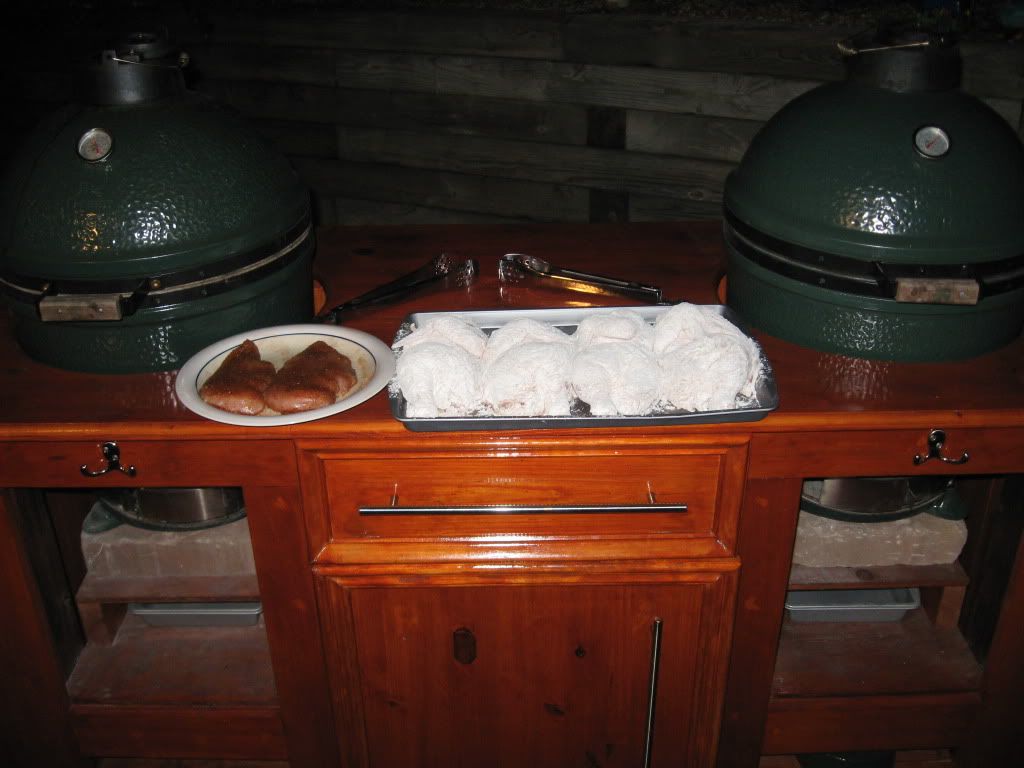 On the Medium
Just some extra breast heavily rubbed with DP Raging River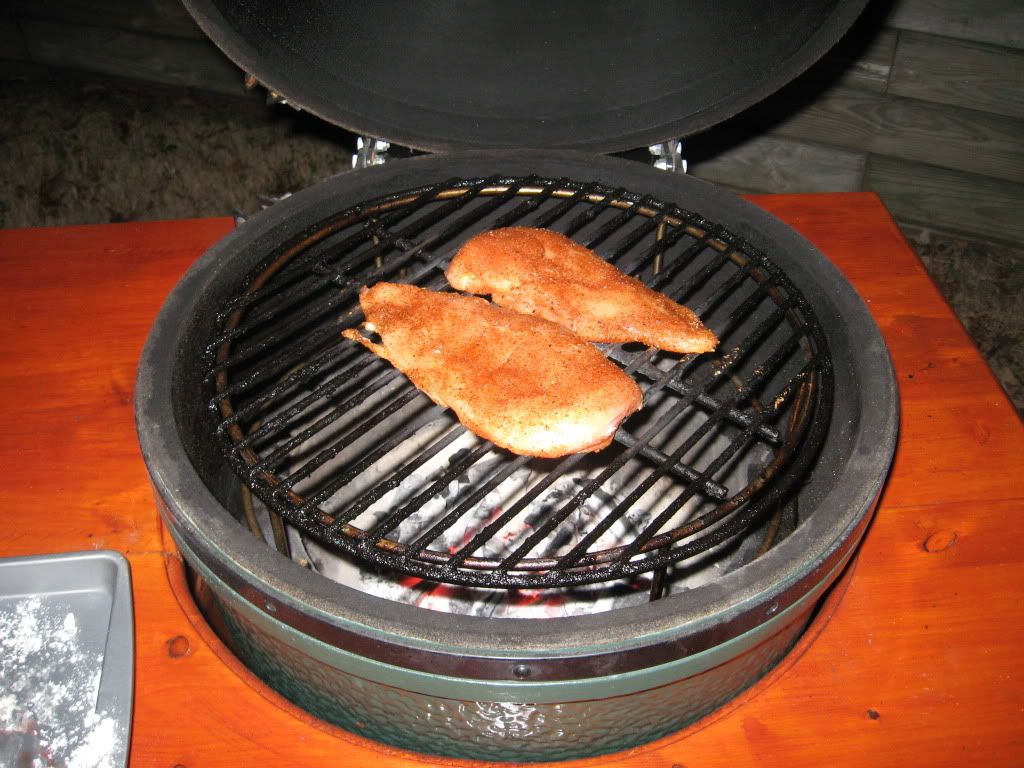 I have recently switched to Wicked Good Lump, and these are a couple of the largest pieces in the bag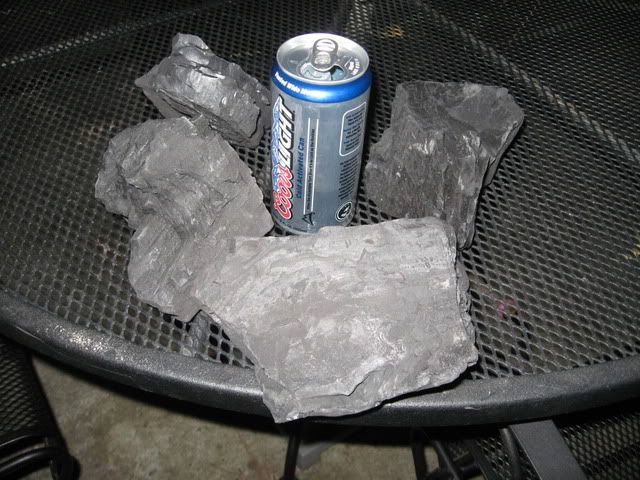 Another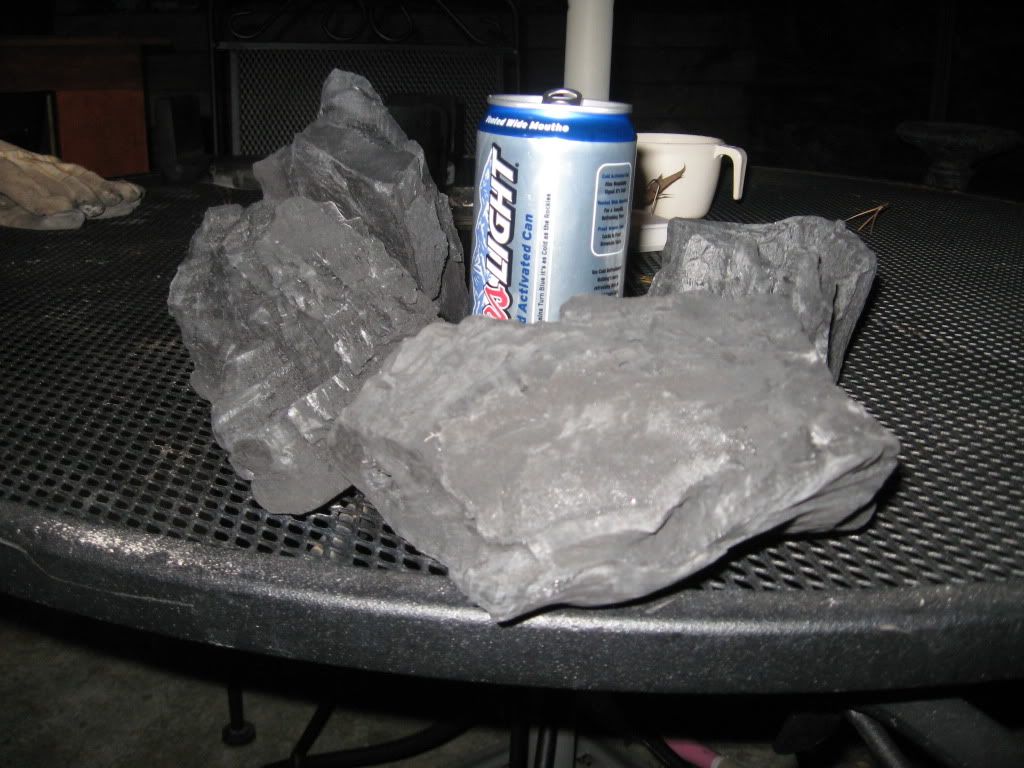 Last one of the lump
The finished chicken breast, not the prettiest grill marks, but the chicken was good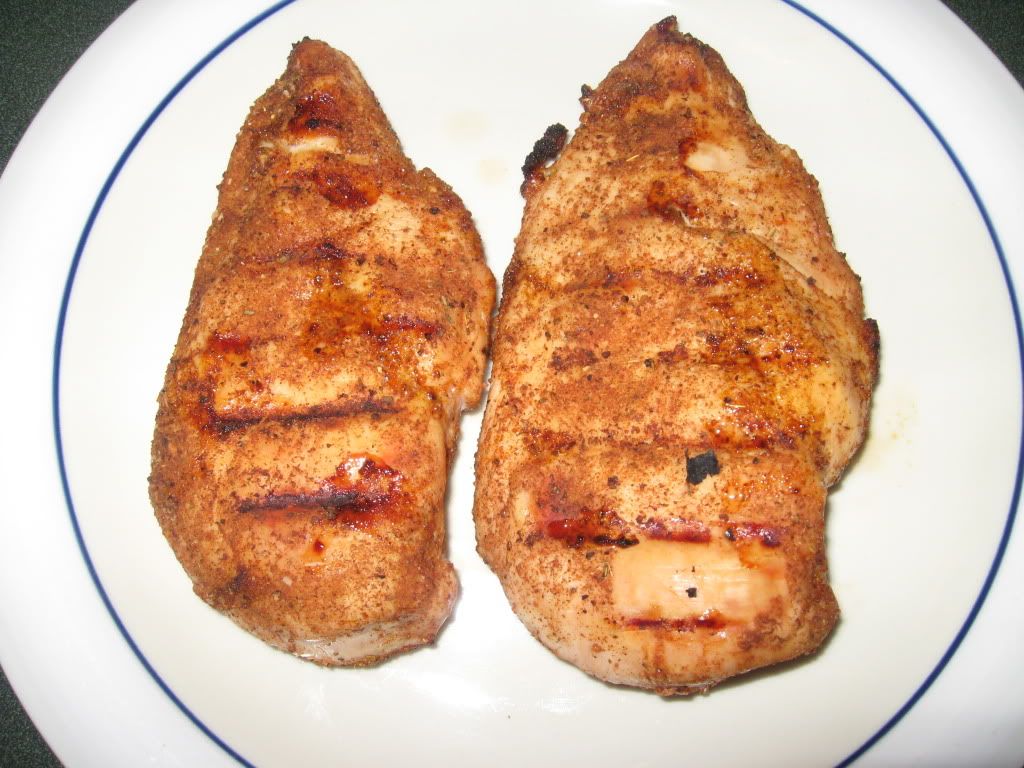 Another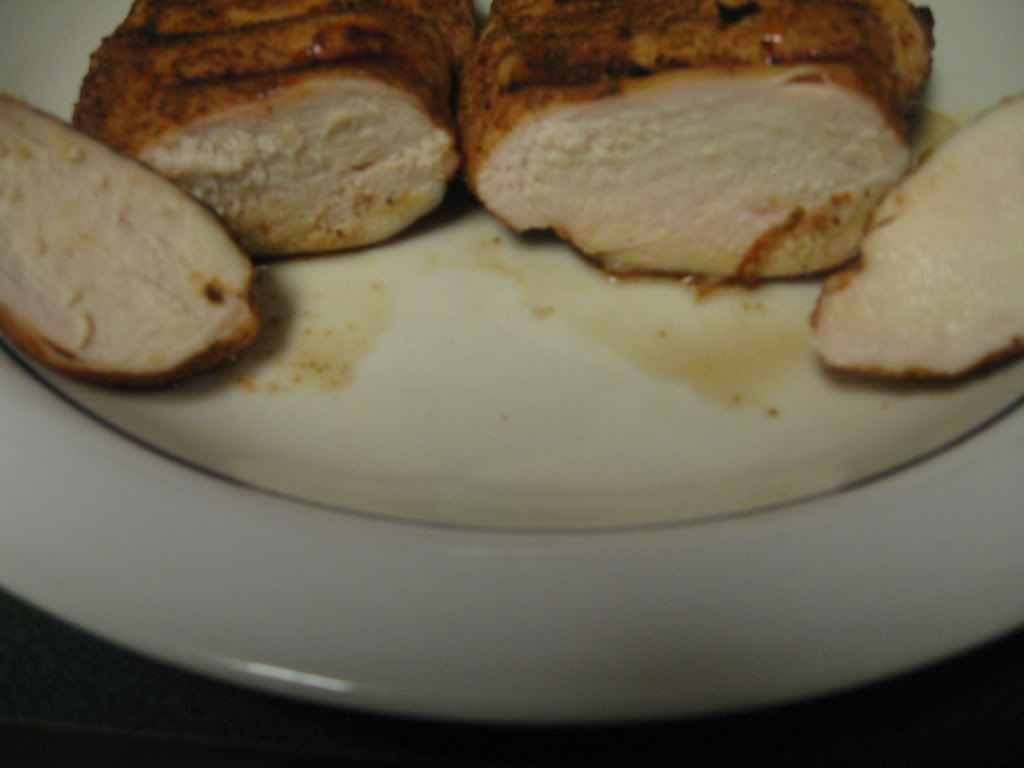 Now Back to the good stuff
Halfcock's to 160 in breast 180 in thighs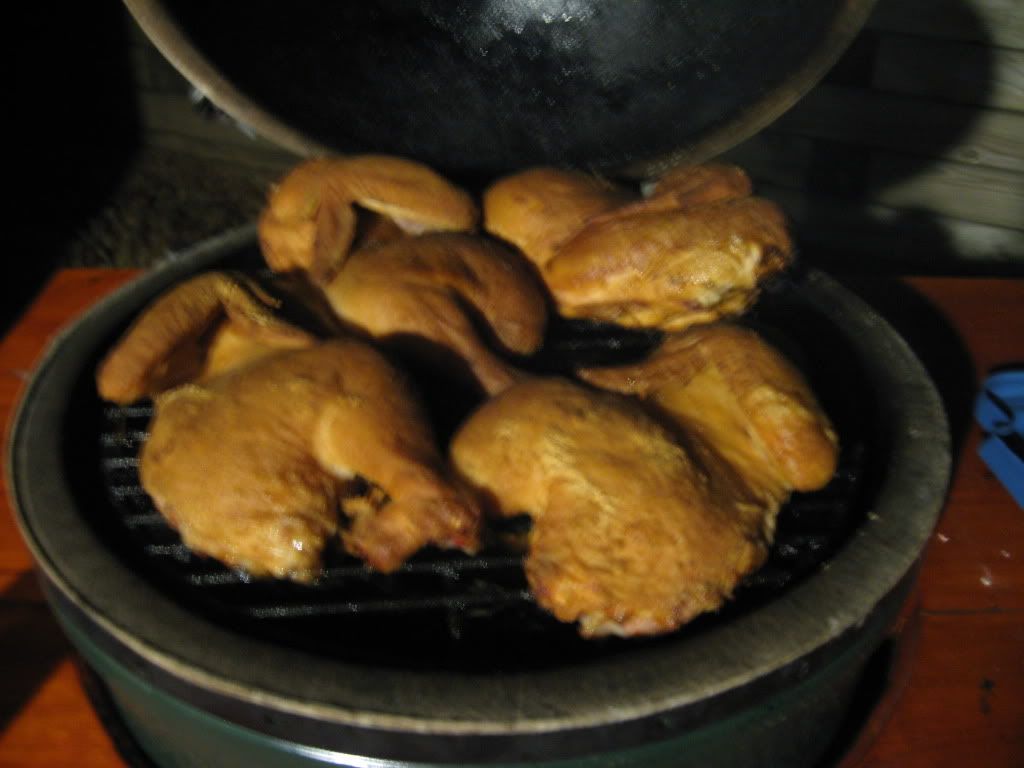 Halfcock's ready to steep in "The Sauce"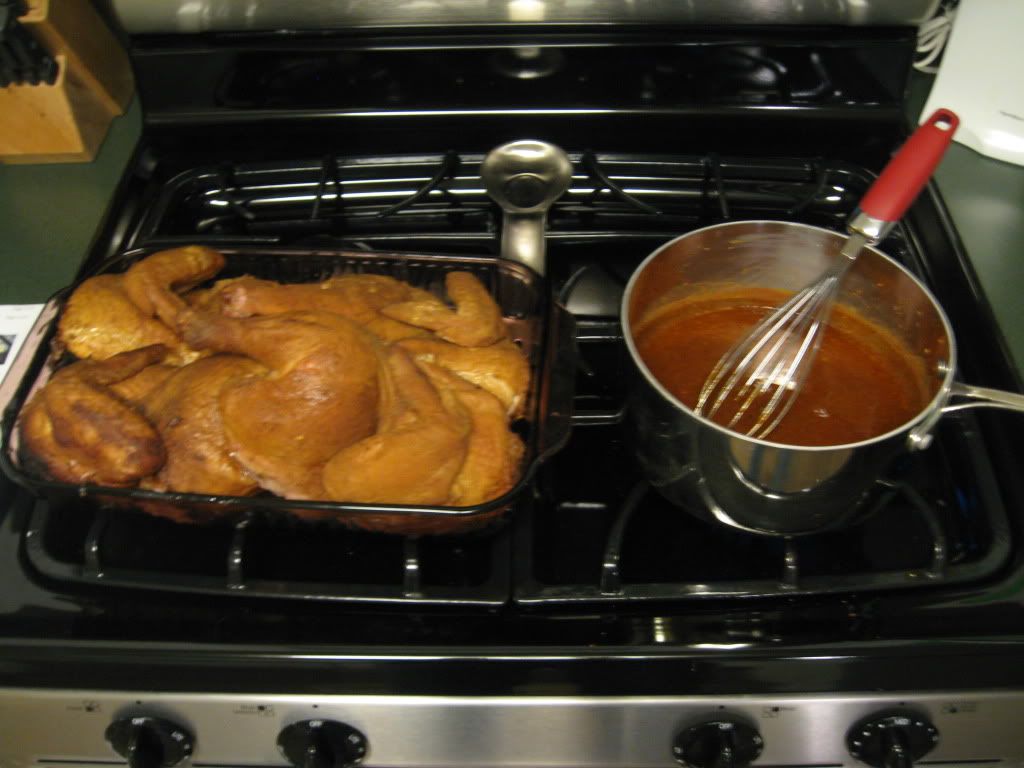 Brought sauce to slight boil and covered the chickens. The sauce smells amazing as you are preparing it BTW.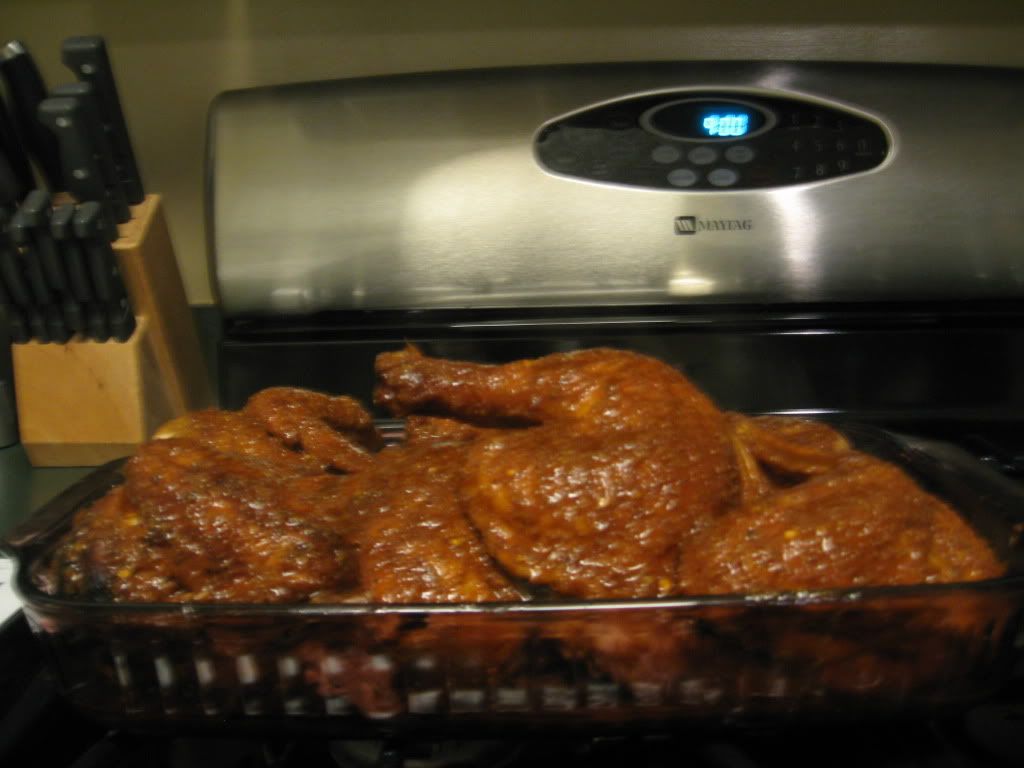 After the 45 minute steep.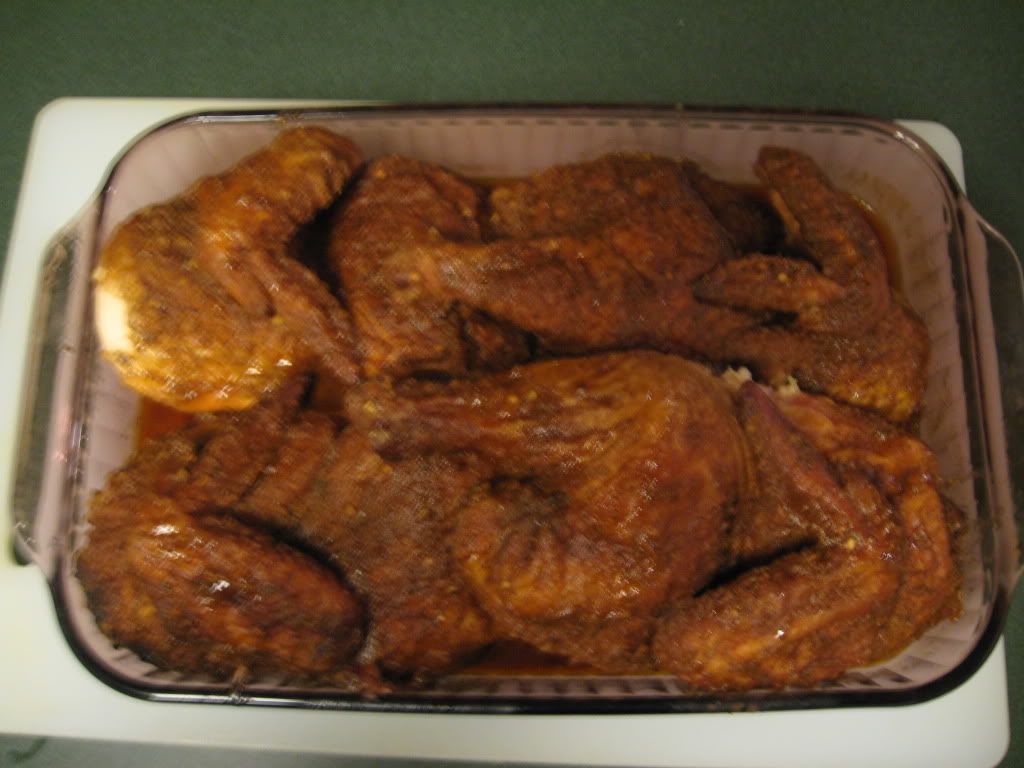 Duke gives his nod of approval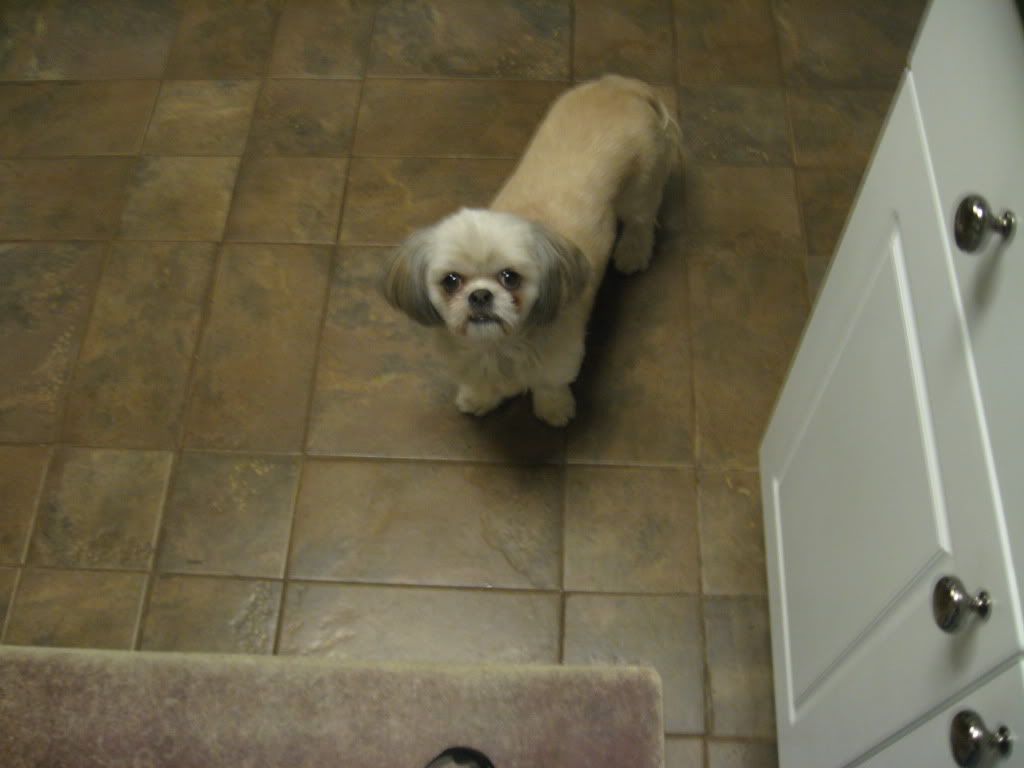 Ready to be carved up.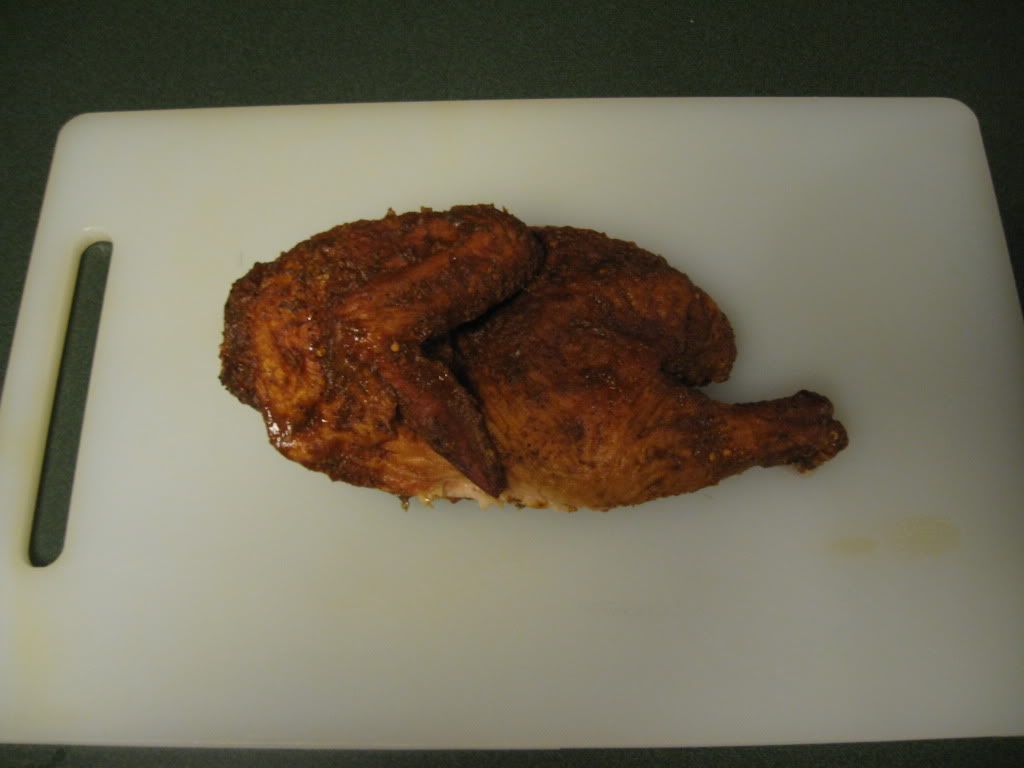 All carved up. Best part about carving them up was the continous licking of the sauce off of my fingers.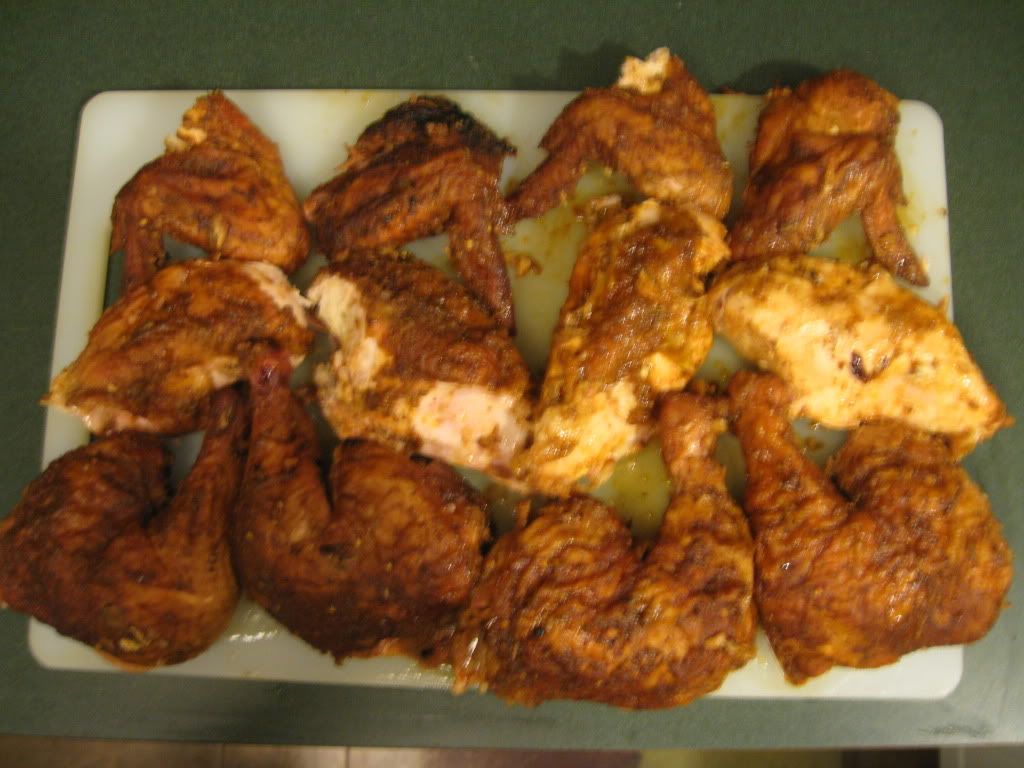 Close up of how juicy the chicken was.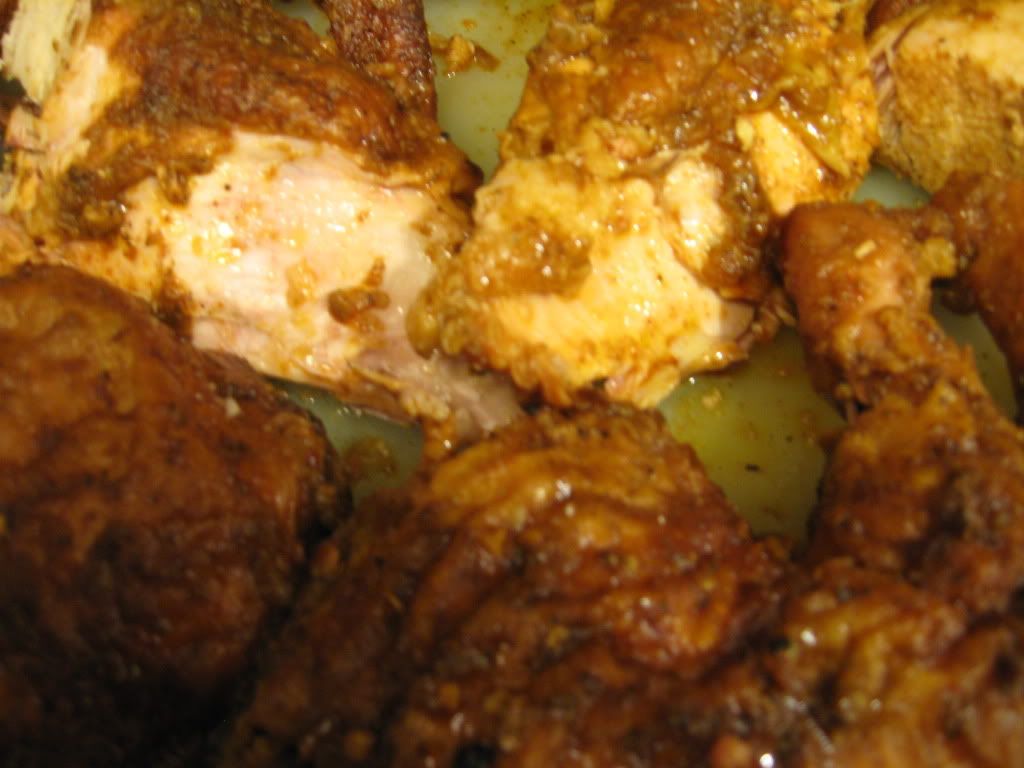 The left over sauce was strained and refigerated to marinate some wings in for the weekend.
A big thanks to AZRP for sharing his recipe. You can find it on the Whiz's site under Chicken and Turkey of course, but here's the link.
http://www.nakedwhiz.com/thechicken.htm
It was very good and it'll be on my favorites list now.