The Publix had center cut boneless chops on sale, so I bit.... Rubbed with Sara's Tuscan Sea Salt. Man this stuff is tasty!
Had some romaine, so away we go...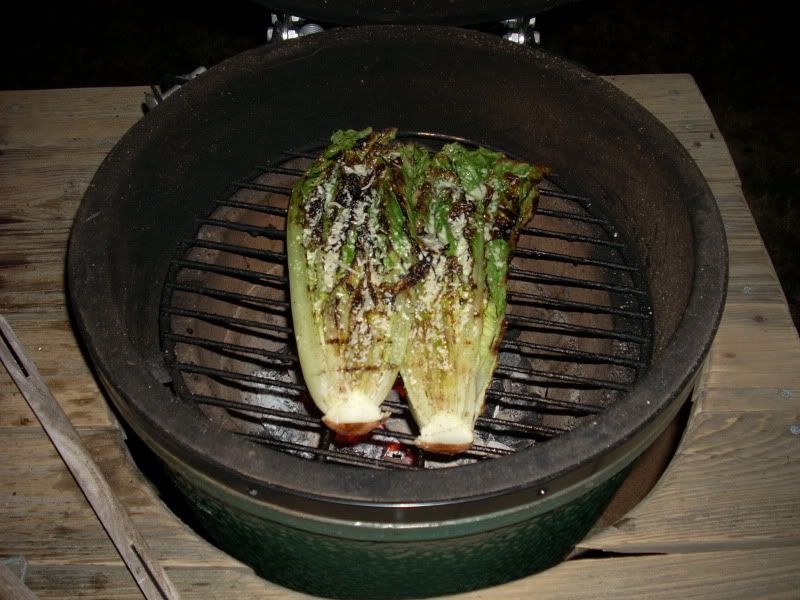 and plated with some cheezy taters... don't make fun of my koozy!!!
Sara Beth and Anna waiting for a bite!
Chops were real tasty with the tuscan sea salt! If yall can find it, I recomend it on pork and steak! And yes, the dawgs did get a bite!