It was quite the saga - much of it chronicled in my posts last night about problems with the CyberQ:
http://www.greeneggers.net/index.php?option=com_simpleboard&func=view&id=791087&catid=1
But enough about that for now. Let's get to the specifics. Here's what I started with:
This thing is labled as a flat, but given the size and shape (see subsequent pics) I'm wondering if this wasn't a smaller packer??
I used a marinade based on advice from Celtic Wolf. Didn't have regular shire sauce, had to substitute A1 instead. I let it sit in the marinade for about 4-5 hours and when it was in the plateau heated up the left overs and injected it. Also, I
tried
to maintain a pit temp of 230. I used pecan chunks for smoke.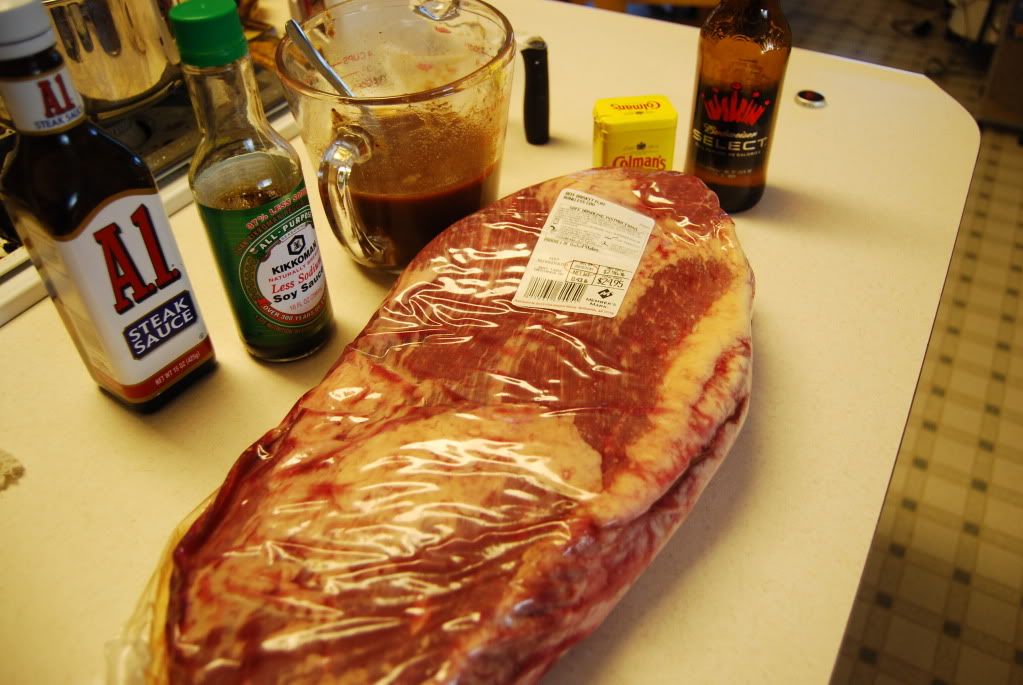 After about 15 hrs and a 185 meat temp I double foiled and put in a cooler to rest for another 2 hours. And then. . .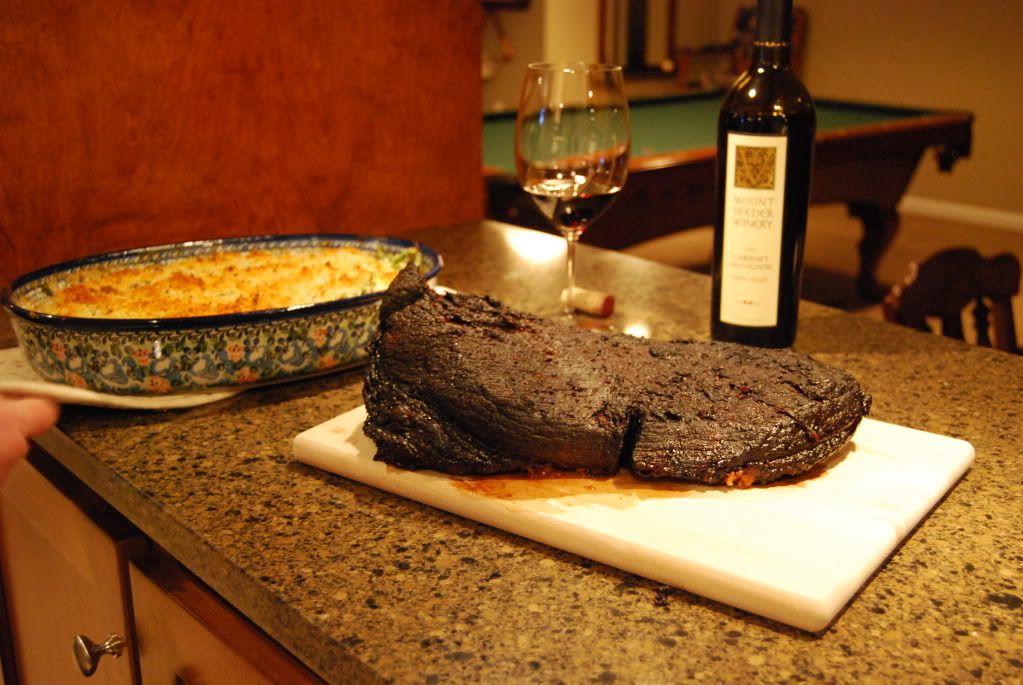 Initial cut: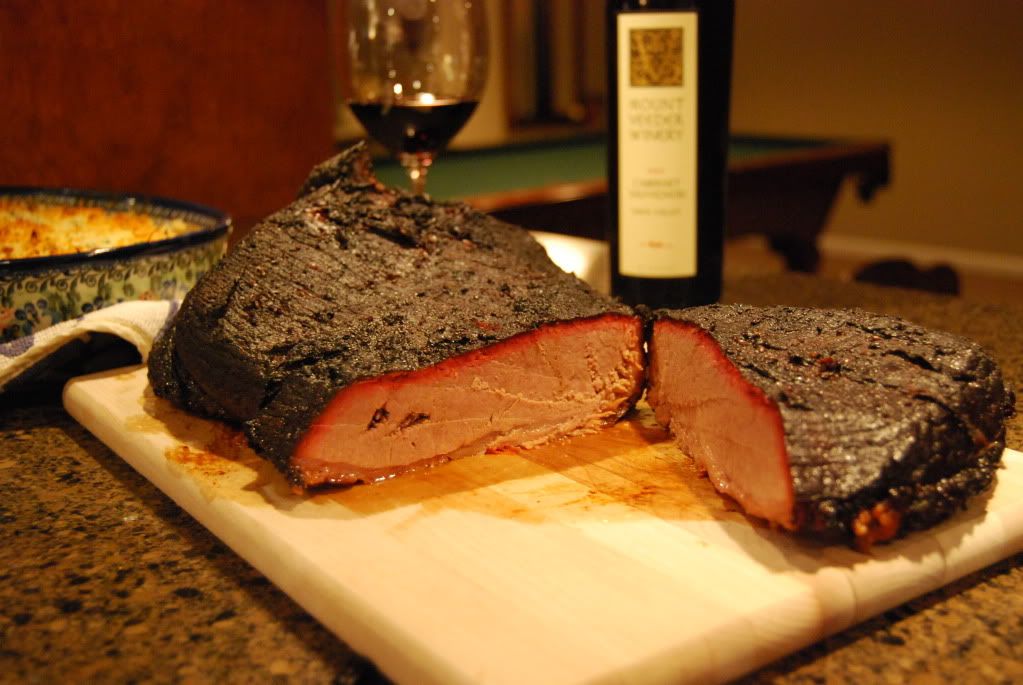 Sliced: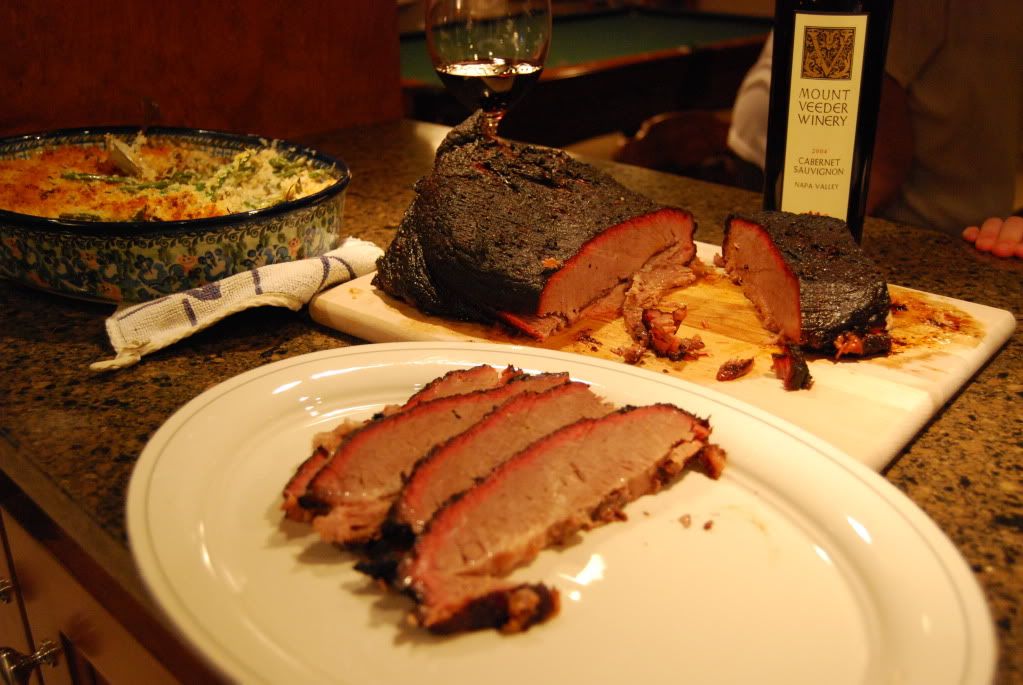 And finally - based on this pic, do you think I had both a point and a flat on what was labeled by Sam's as just a flat?
For this being my second brisket, I shouldn't complain too much. The flavor was
very good
, but it was on the dry side. Given some of the temp problems I had, I'm not too surprised.
Thanks to Celtic Wolf, Thirdeye, Little Chef, Jeffersonion, Gator and others who provided wise counsel and support throughout. I'll do a follow up post on my CyberQ issues and let you know if it was a fan/controller or a user problem.