Our local market had some great Beef Tenderloin (peeled), so I figured it was time for me to try it. I trimmed it, and cut off a roast piece and froze some filets and shish kabob meat for the future.
I coated the meat with olive oil, salt, pepper, and some homemade roasted garlic which I squeezed in every crevice I could. Here is a picture right before it went on the BGE.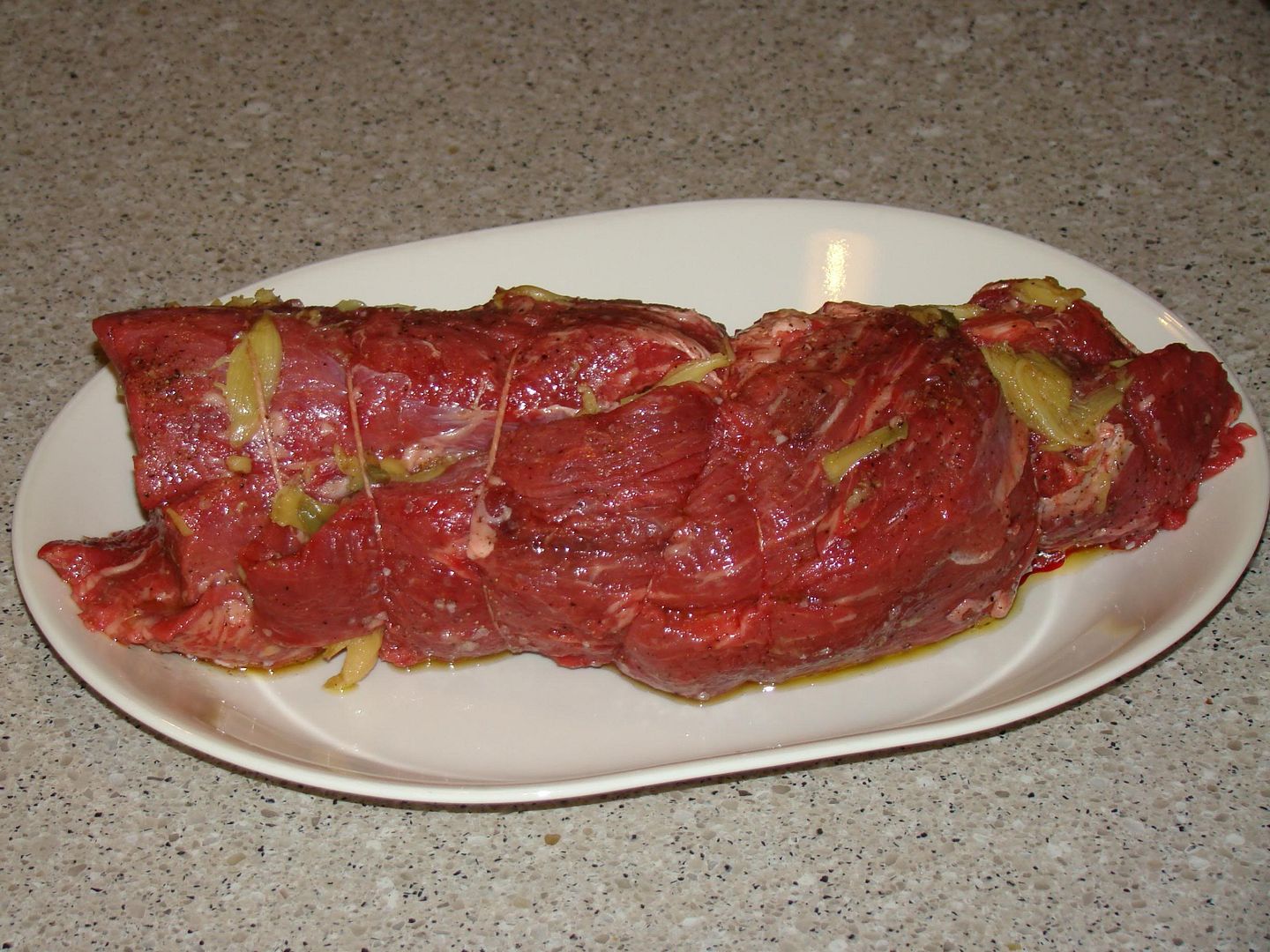 I first seared it on all sides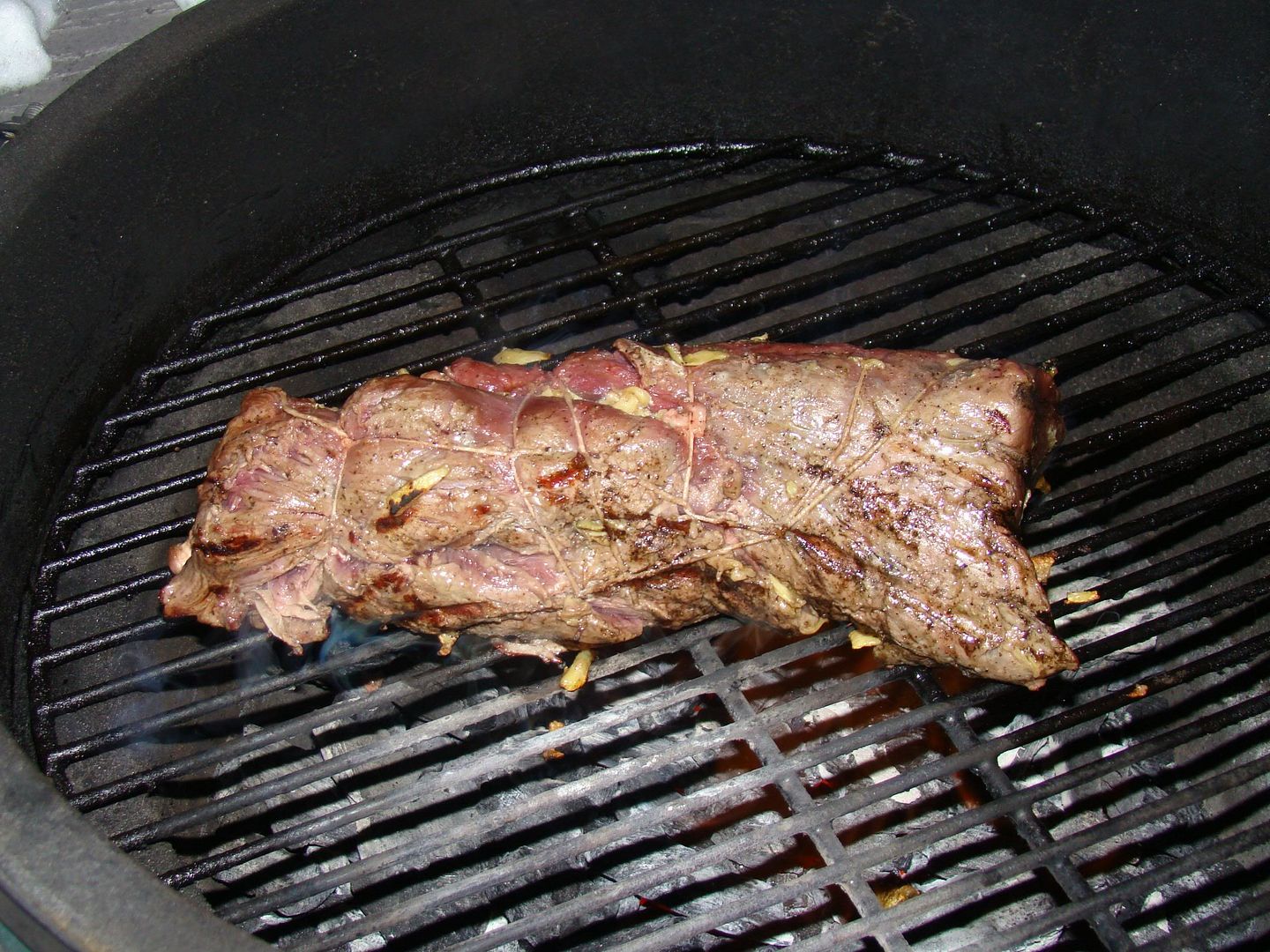 I then put in the plate setter, some Apple wood, and set it for 325 degrees at the grid and left it until it got to 140 degrees internal (took a little over an hour). Here it is ready to remove
Here are the first few slices
It came out extremely tender - maybe even too tender. I guess I like my meat to have a little more 'chew' than this. It was delicious. I never thought meat could be too tender.