...this is ridiculous! Hi gang! We are all okay, we are just in an unfortunate situation where all the rain plus all of Atlanta's runoff has headed our way. We have a fixed dock holding a floating dock via the gangway(double hinged), and right now,the floating dock, with my biggest ark/boat is tied to it. The lake level is up about 8', I would guess. In the pics you can see the edge of my gangway still attached to the dock. The gangway is about 12 ft long. It is close to standing vertical under the water. Sparky has a pic or two of the dock when it dry and completely above water. So we're just hoping that the hinges hold out and that my floating dock and my boat don't float away. You can see the turbulent water in the background.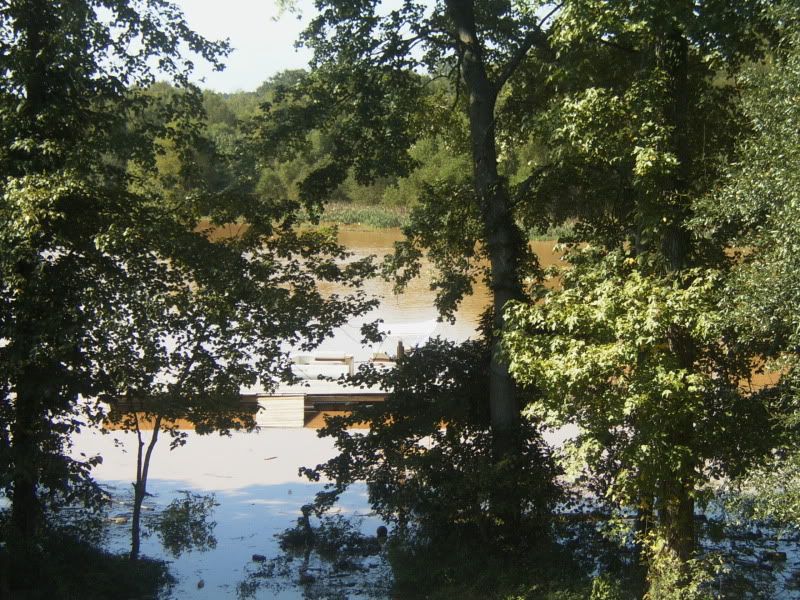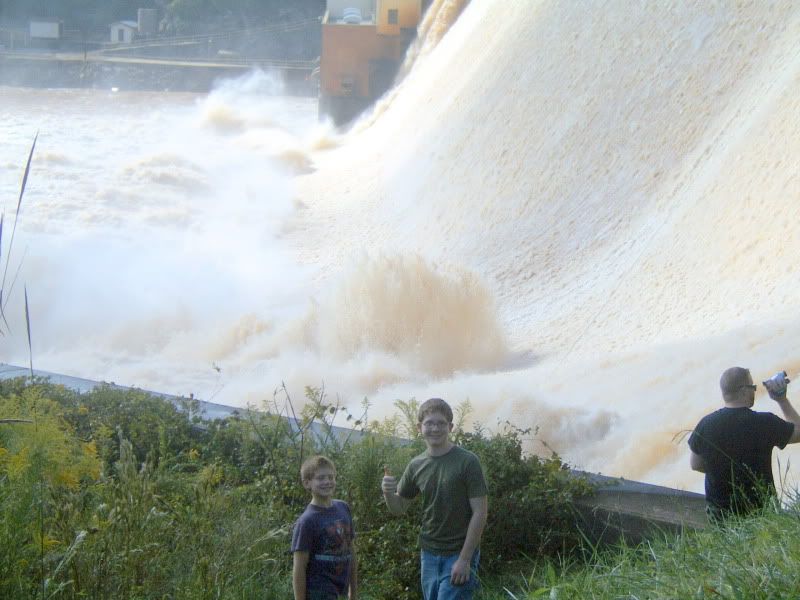 This the water running over the top of the dam, even with the gates open. The ground is just shaking from all the force. Just amazing the amount of power Mother nature puts out when she wants to!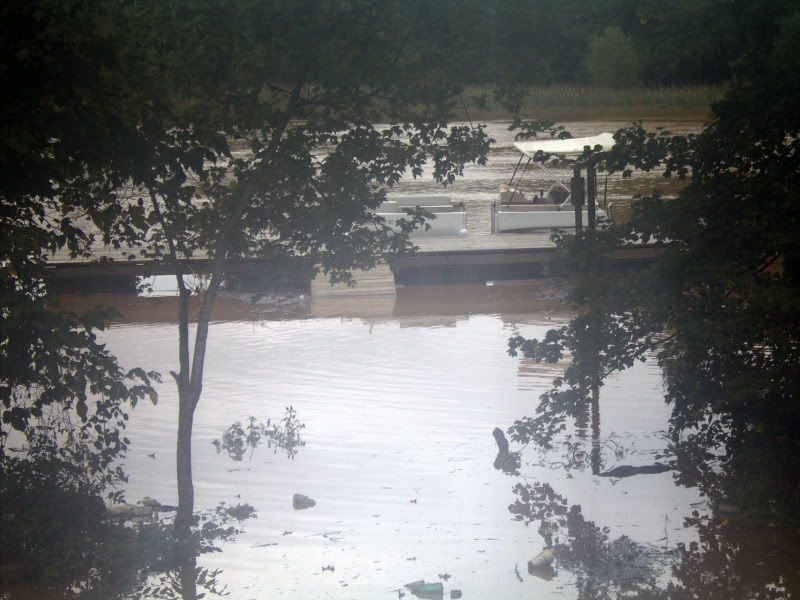 About a block up the lake(yes, lakes have blocks)a lot of folks are flooded out of their homes. We drove around where we could but there wasn't much we could do. Please pray for these folks. Thanks for all of the calls and good thoughts!