CERTAINLY NOT my last!!!
Much thanks goes to a certain Chef we all know!!!
Here is the bird after removing the back bone: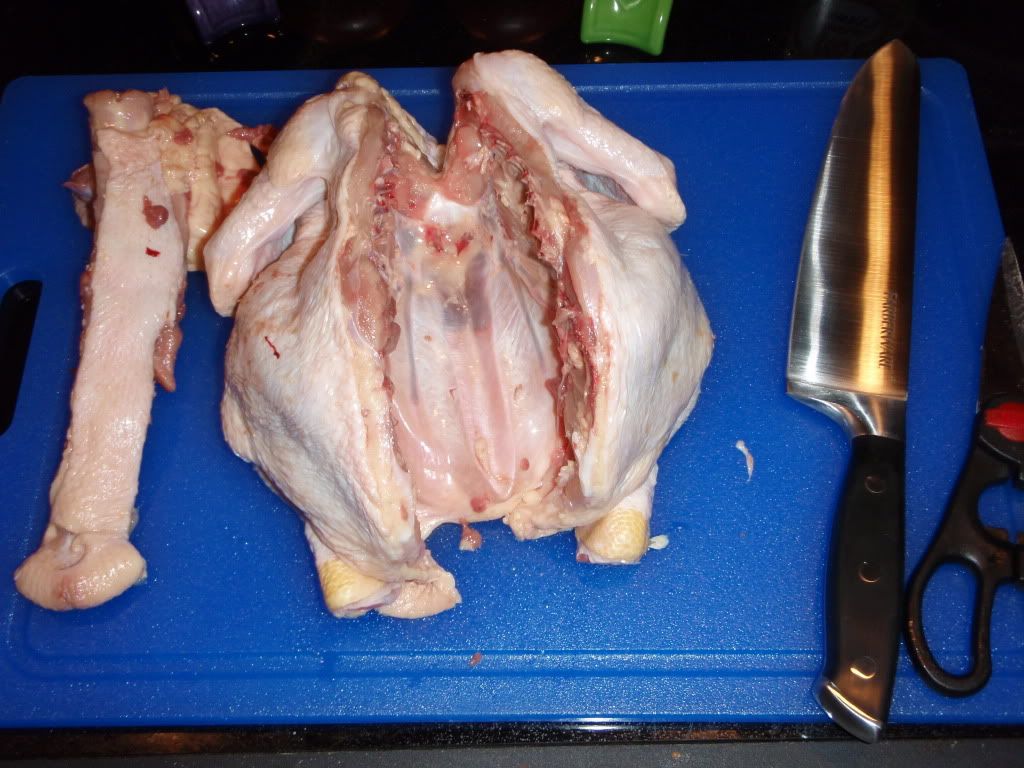 Here is the bird after breaking the boob bone: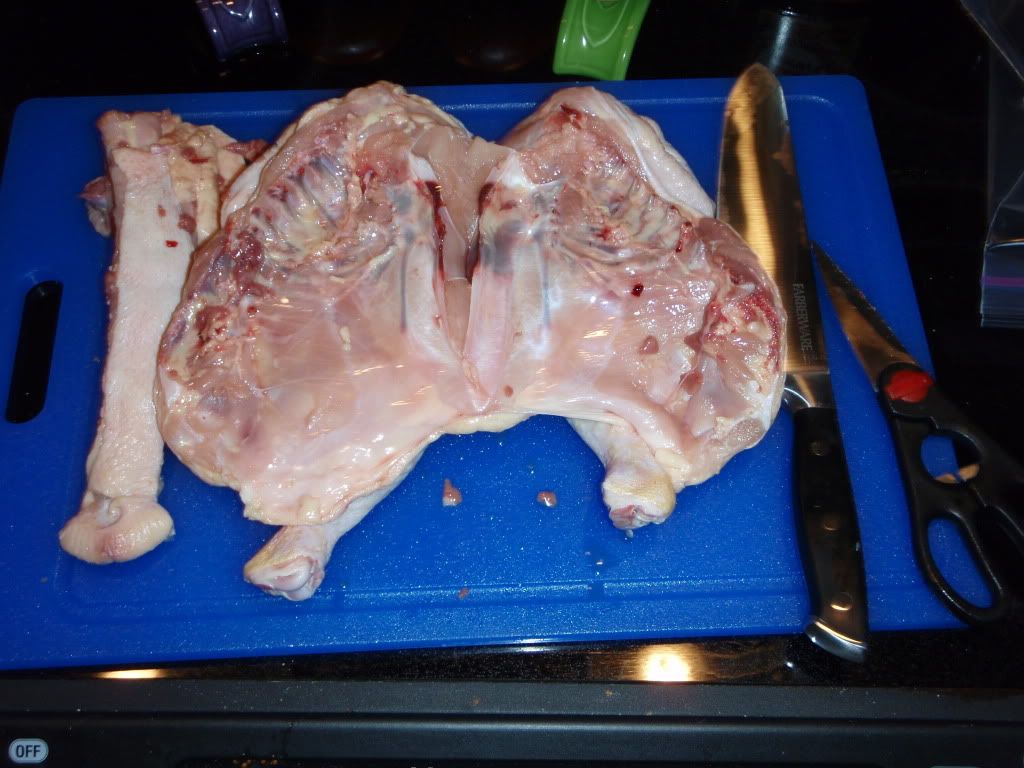 Yard bird on the egg and all ready for cooking: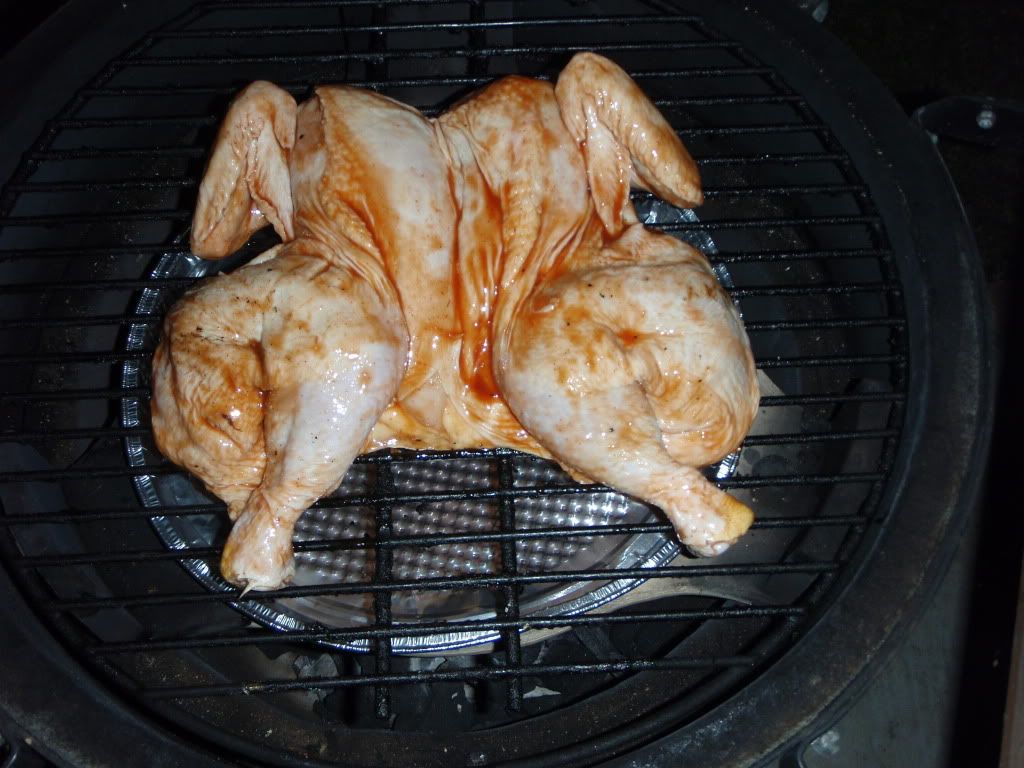 And here she is all done and ready to be attacked: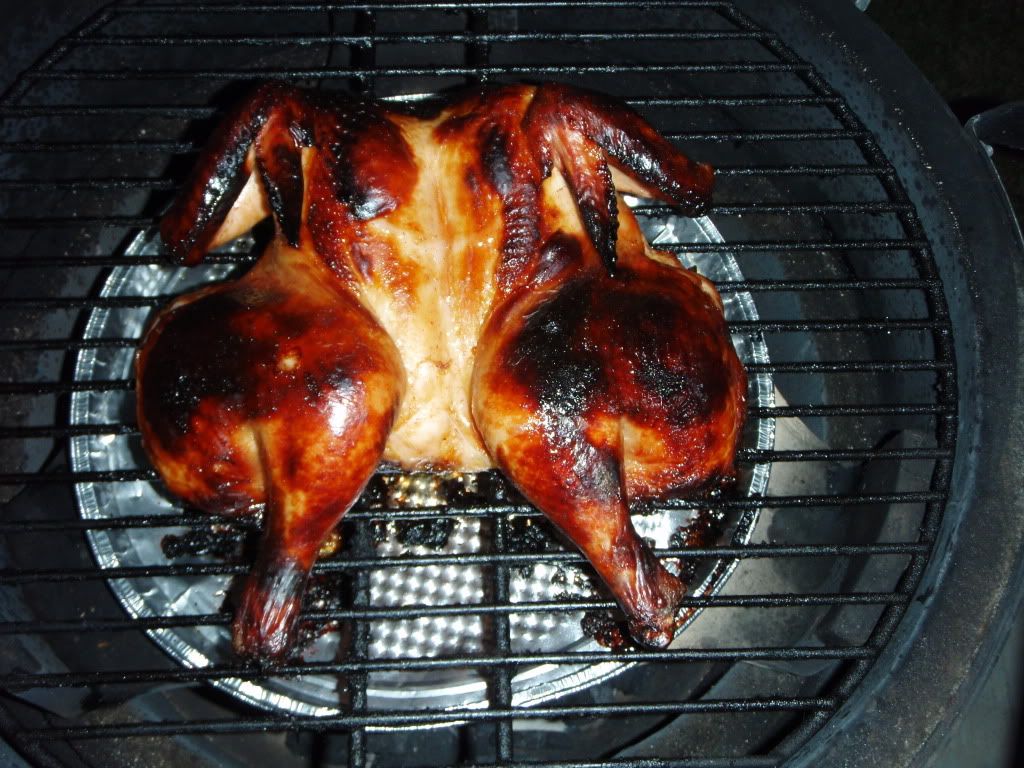 Absolutely, positively so tender and juicy, a bib would have come in handy... :laugh:
Lessons learned:
1. Make sure the wing tips are tucked in.
2. Pull the legs down more so the breast will brown more evenly.
3. This was A LOT easier than I thought it would be!!!
Marinated bird overnight. Cooked at 400, indirect. It took about an hour and 15 minutes. Pulled with breasts at 165 and thighs at 181.
By far, some of the best chicken I have had... Look out yard birds, gonna do this again!!!