After reading Hungryman's post about home aging steaks, I thought I would give those bags a try. I thought they worked pretty well. I bought a ribeye primal on sale for $3.99 /lb(no typo) They were relatively lean with little marbling. After 3 weeks in the fridge. They were cooked and were supior to any other steaks we have had in a while. Worth a try gang.
Still in the bag about to be trimmed and sliced.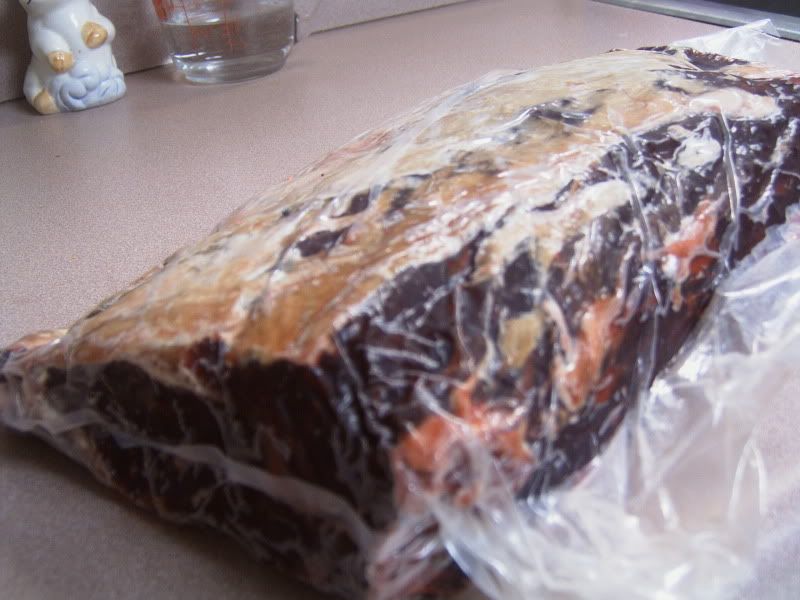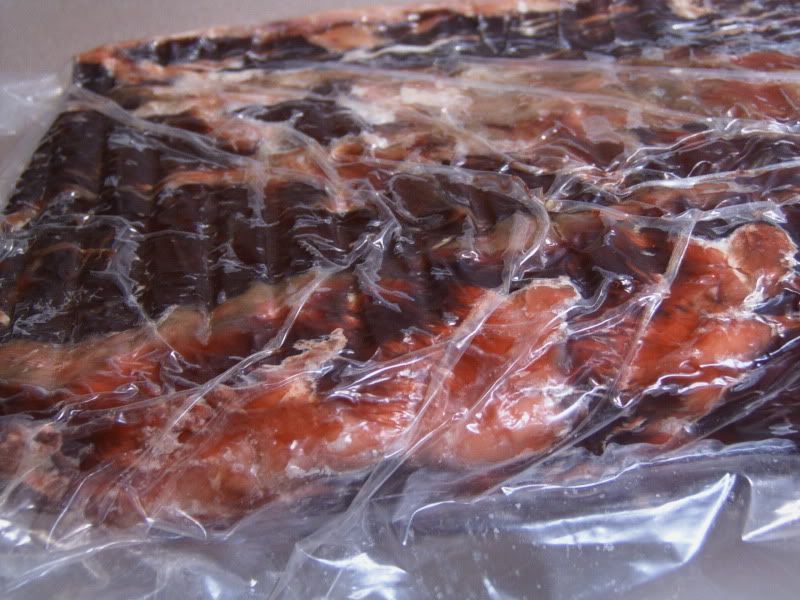 Sliced(out of focus cause I was jonesing)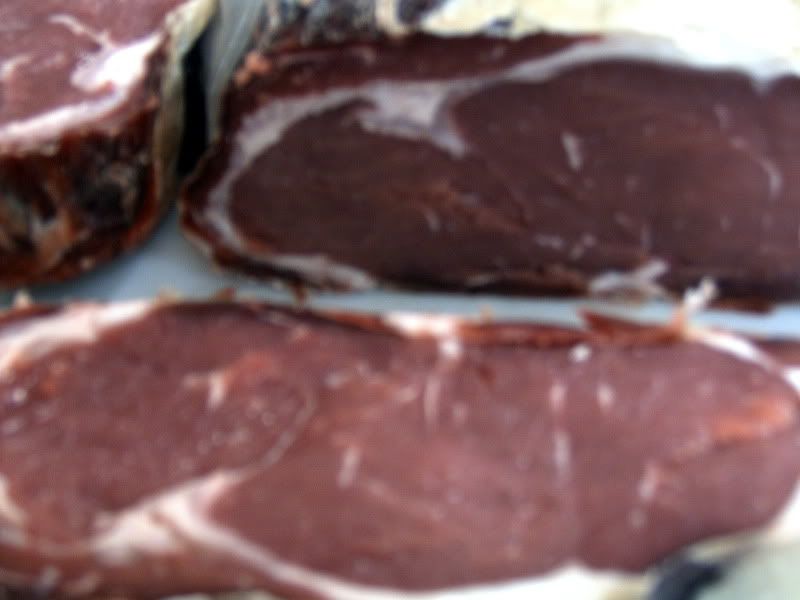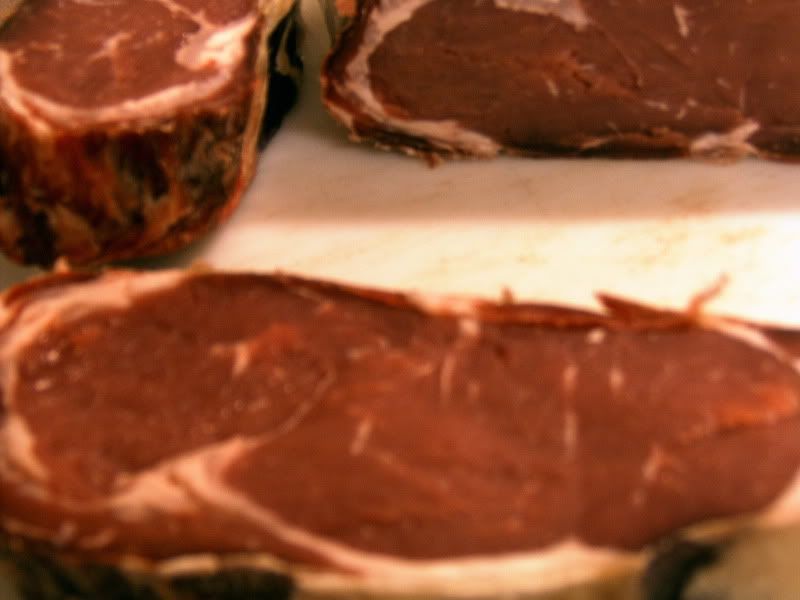 And cooked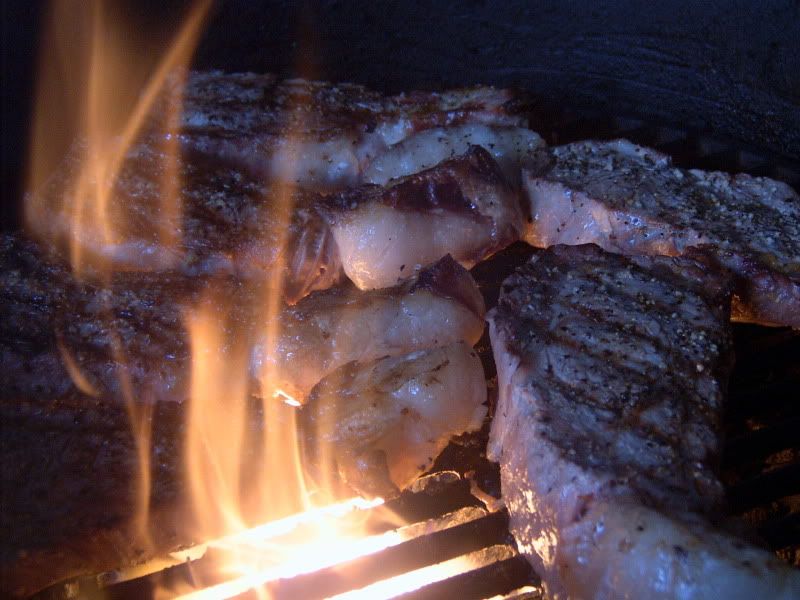 Usually, wifey only eats half a steak, this time she ate the entire steak and went back for another half of a steak. She said she was still full today, but it was worth it. Hope yall enjoy!