I really didn't know what I was doing. My lovely wife has to work tonight and I have a late meeting to attend so I thought this would be a good time to try my stuffed peppers. It didn't matter if I bombed or not and Susie doesn't like green peppers anyway.
I bought some Johnsonville Brat Italian Sausage and split them open; removing the meat.
2 large green bell peppers
Italian sausage
Spaghetti sauce
1/4 Cup Onion Diced
8.8 Toss in the micro wave Uncle Ben's Rice
Package of Mozzarella cheese, grated
Package of Parmesan cheese, grated
All I could find was Johnsonville Italian Brats six to a package.
I cut them open and removed the sausage. About the only thing that was measured was the onion. The rest was just kind of what looked right or good.
I browned the sausage and onions in a skillet.
Adding the rice which I nuked to the sausage and onions in a bowel I mixed in the parmesan cheese.
I cut the top off the peppers and removed veins and seeds.
With this mixture I stuffed the peppers. I added a layer of the spaghetti sauce to the bottom of my 9 X 9 inch pan and my stuffed peppers. I sprinkled on the mozzarella cheese on the peppers and added more speghetti sauce and added more cheese.
I should have added all of the speghetti sauce but didn't. Next time I will.
I did not know if this was a direct or indirect cook. I did indirect at 350 for 30 minutes.
Here are the ingredients with the spaghetti sauce missing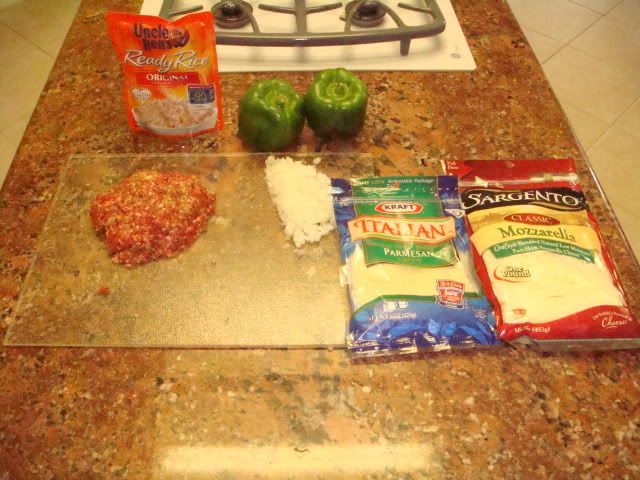 Cheesed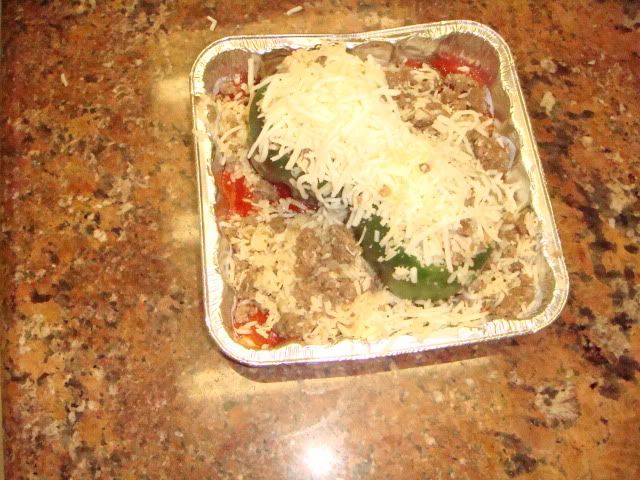 Sauced
Ready for the Peppers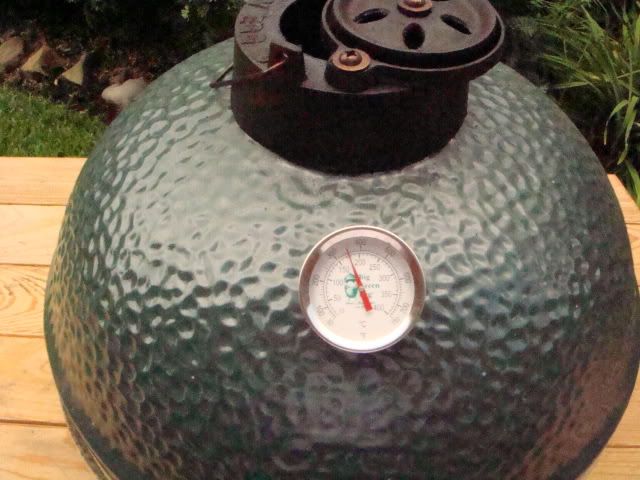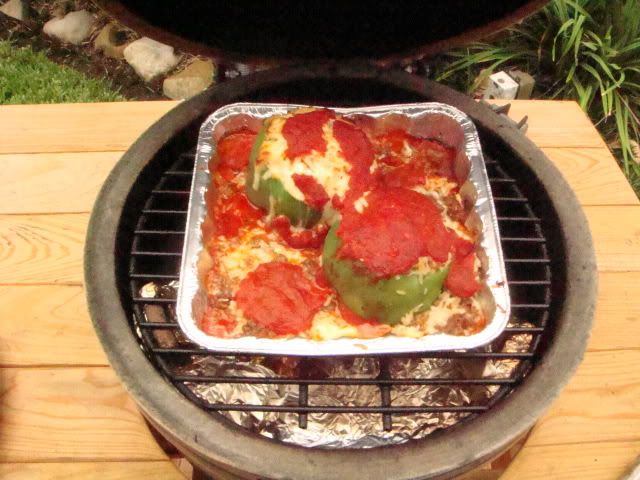 Not bad for a first attempt