Here's the re-post of our hostesses from L-R: Janou Flecker, Ginger (pet) and Jacqui McPhillips. They contributed and served us quite well.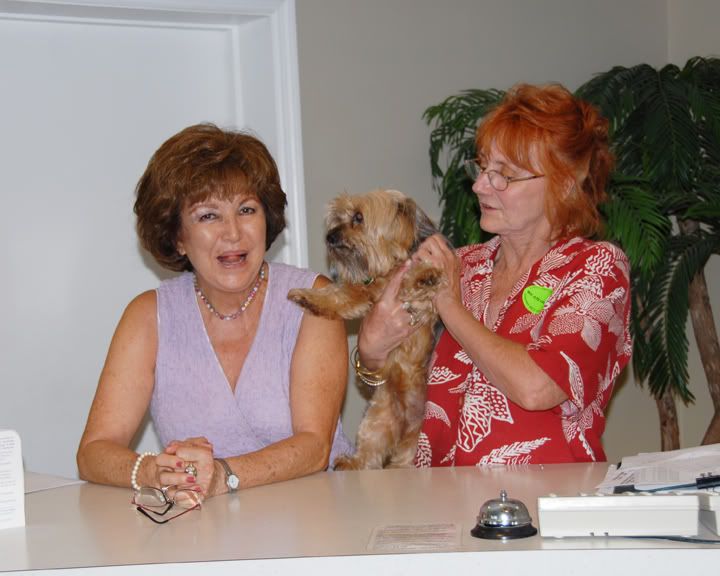 John (Egret) holding his to-die-for brownies with Gloria (Richard's close friend) looking on.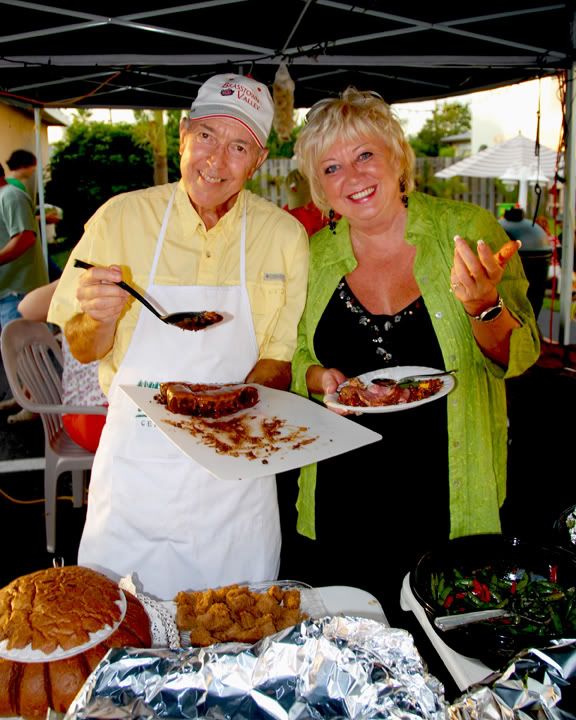 Pat's chicken legs.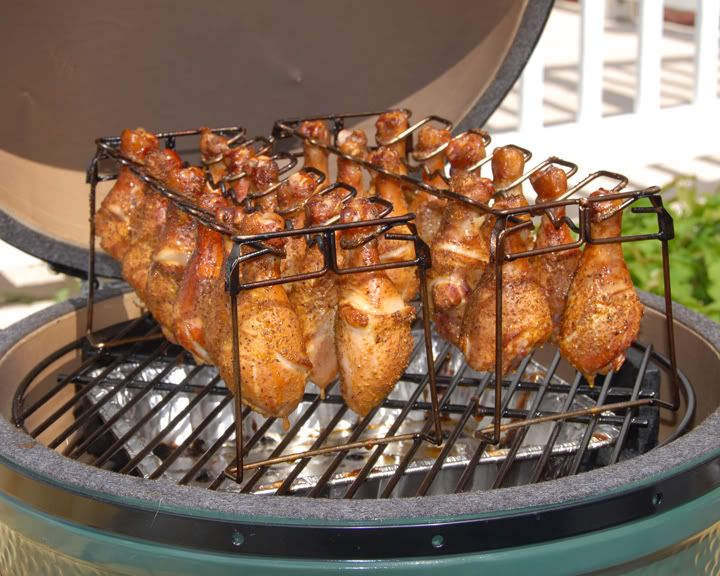 Mike, Michelle and Tim (great job putting this thing on along with Pat).
Pat's Tritips.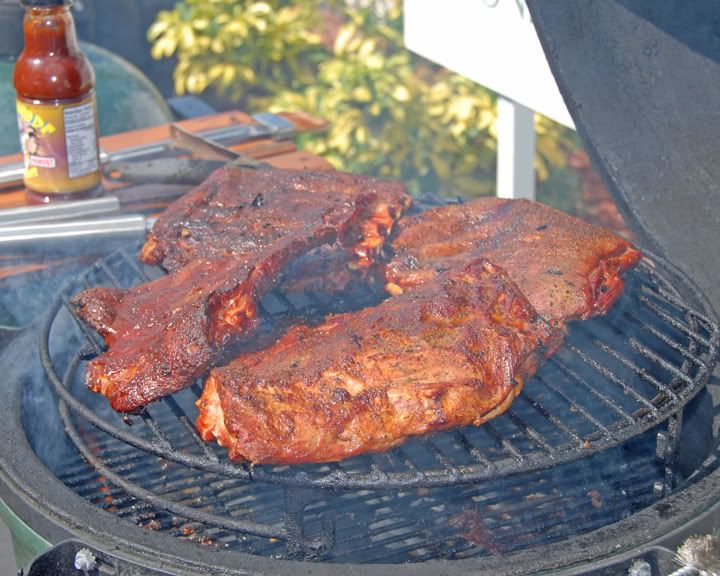 Mike's turkey.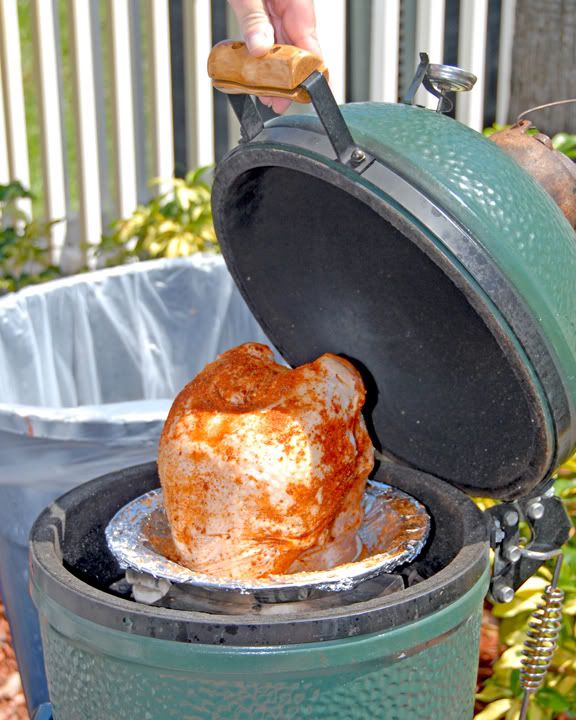 Michelle (Little Chef) preparing something (don't know what it was, but she was always preparing something).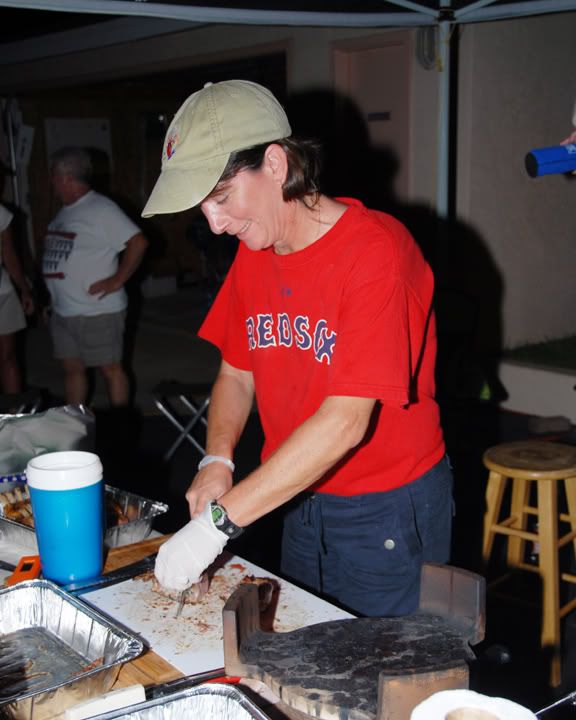 Jay showed up late, but he made up for it!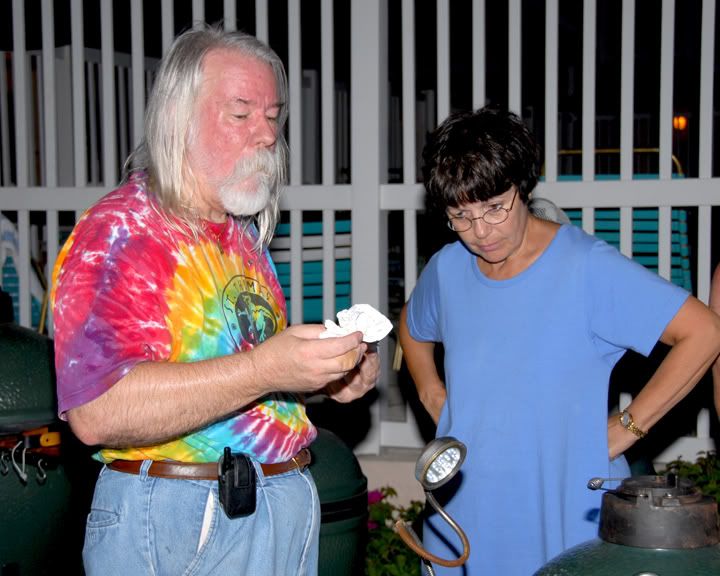 There was just too much wonderful food. Actually fed several hotel guests and had too many leftovers.