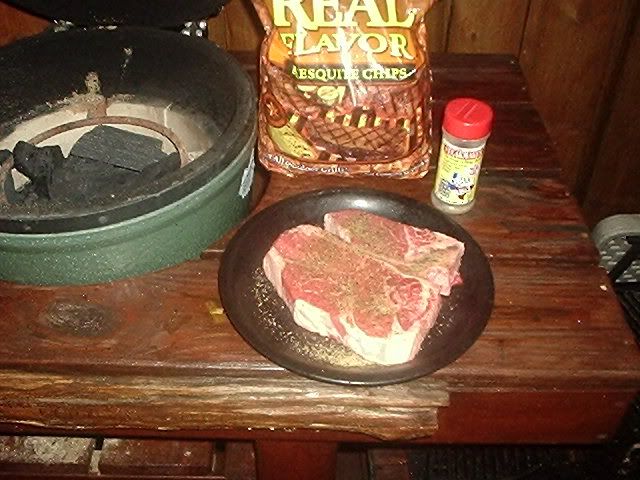 Got a 2-pak of 16oz T-bones from my monthly trip to Sam's. Above is one of them. Used the "steakmaker" that I won at the Texas Eggfest a few yrs back. I know it's old stuff, but worth a try.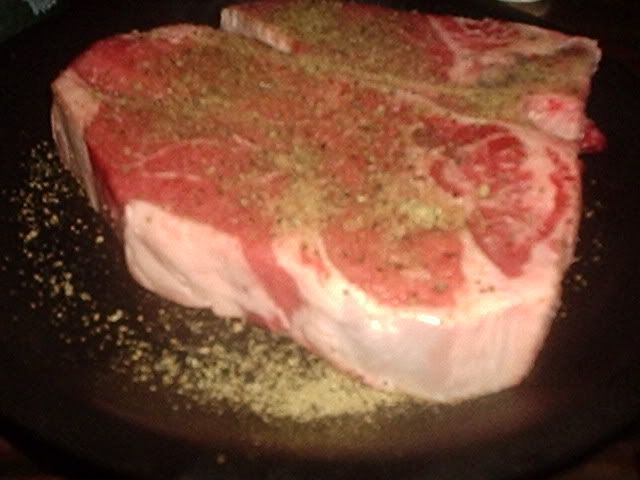 A fuzzy close-up of the 1" thick 16ozer with the rub on.
Small heated to 600 and threw in some soaked mesquite chips right before placing seasoned/oiled cast iron grate.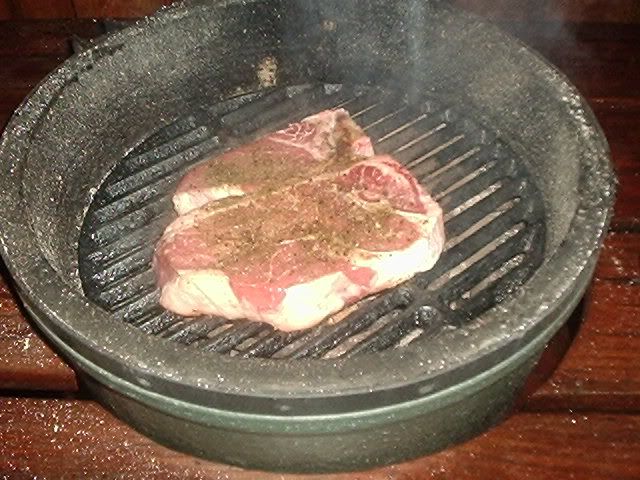 Throw that baby on!!!
Did a turn after a little more then 1 min before flipping to get the diamonds..
Just over 5 min dinner was served. No fancy plates or veggies or sides. Just a steak knife, fork, and cheap Busch Light beer. I am considering moving to Wyoming to be a cowboy:)