Here is one of my standbys.Four cheese with shrooms.On the other half I put some sauteed sweet onions and a fire roasted bell pepper.Pulled the dough out to about 3/4 inch over the size of the pan to add some sauce and some cheese then folded it over.I think that might be a Pizza Hut thing.This is the dough after putting some cheese and sauce on the outer rm of the pie.
Then cooked up.
[IMG]
http://i185.photobucket.com/albums/x155/77mallard/007-16.jpg[/IMG
Final touch EVOO and some par ma along with some fresh basil[/img]
The final stage is to chow down.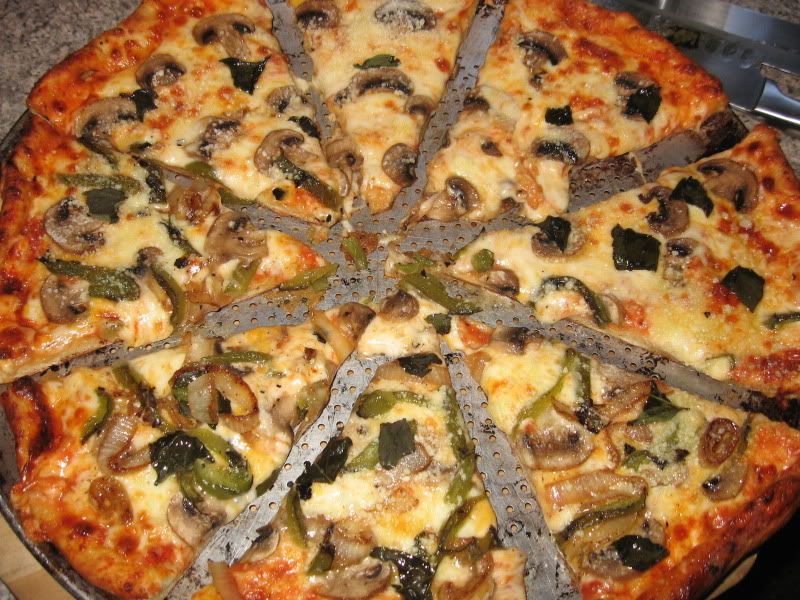 .