I started yesterday evening with the Rib Eyes marinated (see yesterday's post if you are interested and didn't see them) then put on two butts and cooked them all night. Took them off and put on two spatch cocked chickens, pulled them and did 4 links of sausage, sorry no picture then put the brisket on. It's all vacuum packed (except the brisket that's still cooking. All to go the Texas Hill country to meet my 3 brothers and their families for a long over due get together. Should be good.
Here are the butts cooking.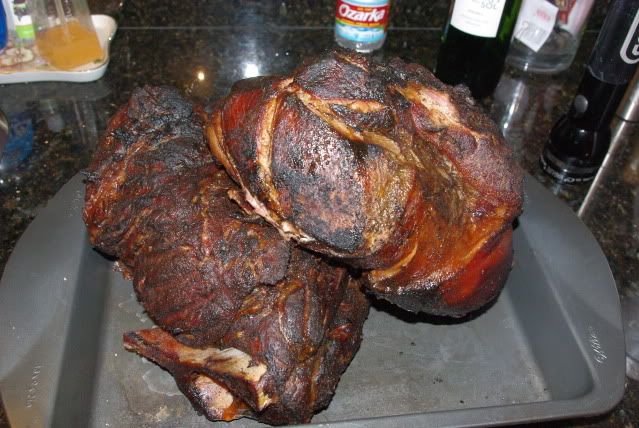 Here is the pulled pork.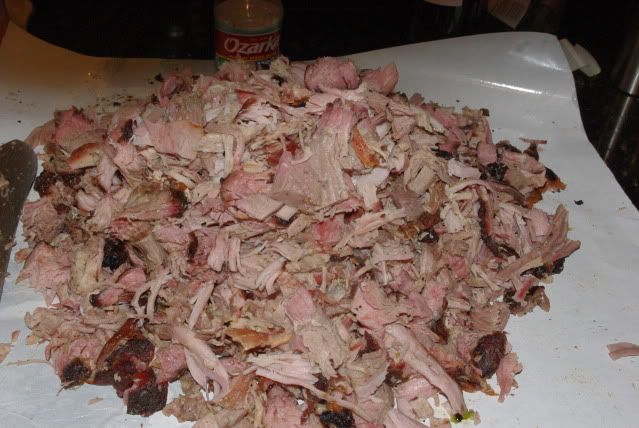 Here is the chicken before.
Here is the chicken after.
Now for the brisket, still cooking for a few more hours.