Last night around midnight I went for my first smoked cheese try.I've seen this done with 6 charcoal briquetes and also seen it done by using a soldering iron. I went with the soldering iron.
The first thing I did was get a bean can out and wash it out with running water. Then I got out my cheapo soldering iron and measured the shaft that the tip comes out of. This gave me the right size hole to drill in the bottom of my bean can. Drilled the hole and inserted the soldering shaft. Filled the can with apple chips.
Next I got the cheese prepped in the kitchen. I had bought 5 big blocks of sharp cheddar and decided to cut them in half leaving me with 10 good cracker size blocks. I did not leave them on the counter to dry out for a couple hours like what I have read now, after the fact. I'm not sure how many of you do this or not. I just went from refrig straight to the egg. I actually placed my can of chips with the iron in the very bottom of my egg. I left the fire-grate out. I did this so I would have a way of reaching in and wiggling the iron from the bottom vent if I needed to.
I went on with the spider and pizza stone with a large pan of ice setting on the stone. Nice pan I might add. I found it in back of the counter and its never been used. I think my wife bought it to use on large cakes. She will be so proud of me! :woohoo: Next I placed the adjustable rig on with my grate setting in the middle position. On with the cheese. Closed the lid and let her rip.
I went about 2 hours on these because I thought it wasn't smoking at all in the first 30 minutes. They turned out with a little bit of a smokey bite if you eat just cheese. If you add cracker its quite ok. My wife loves it and says its not too smokey. I think the next time I go at it I will let my cheese set out for a couple hours to form a slight crust and then go about an hour and half from the time I plug the soldering iron up. I also didn't have any problems keeping my temp low. It was about 75 outside and I held my egg between 68 and 70 the whole time. Here's the pics. Everyone have a great day!
Whole blocks
Cut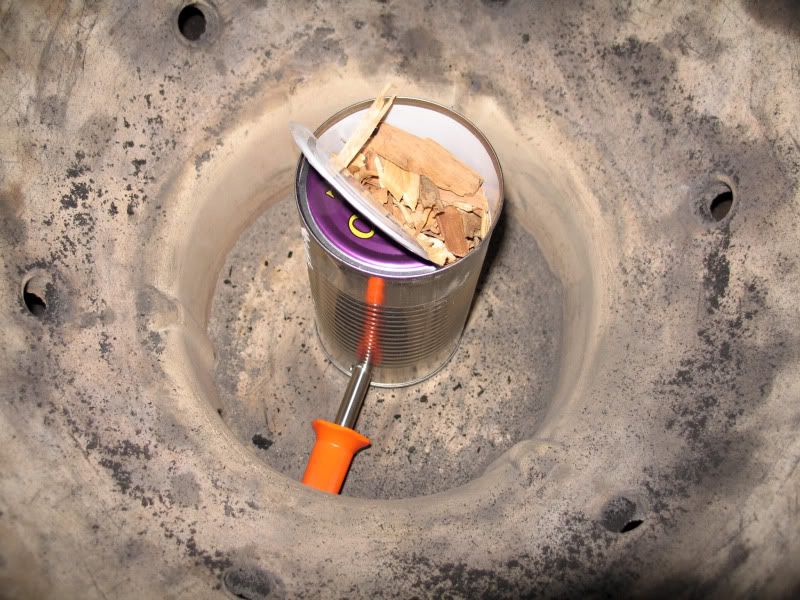 Ice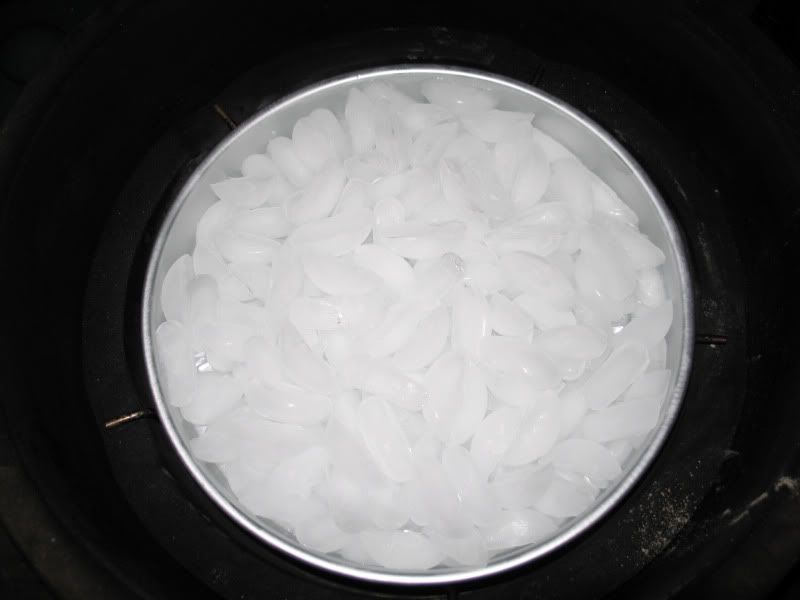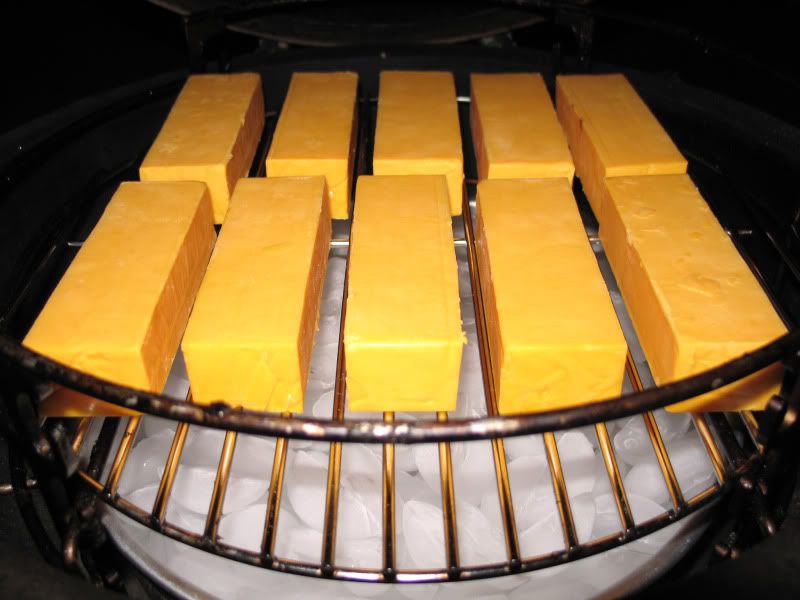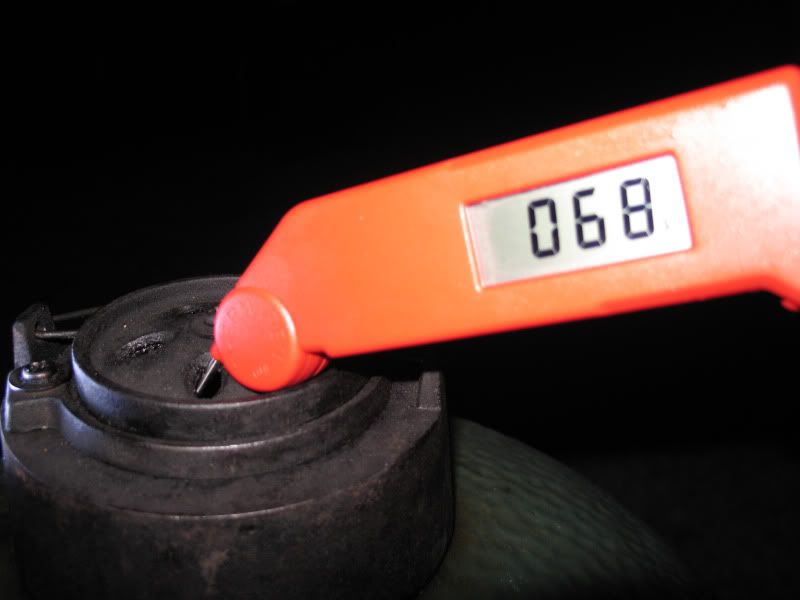 This is not blue smoke. Just a blue light shining across.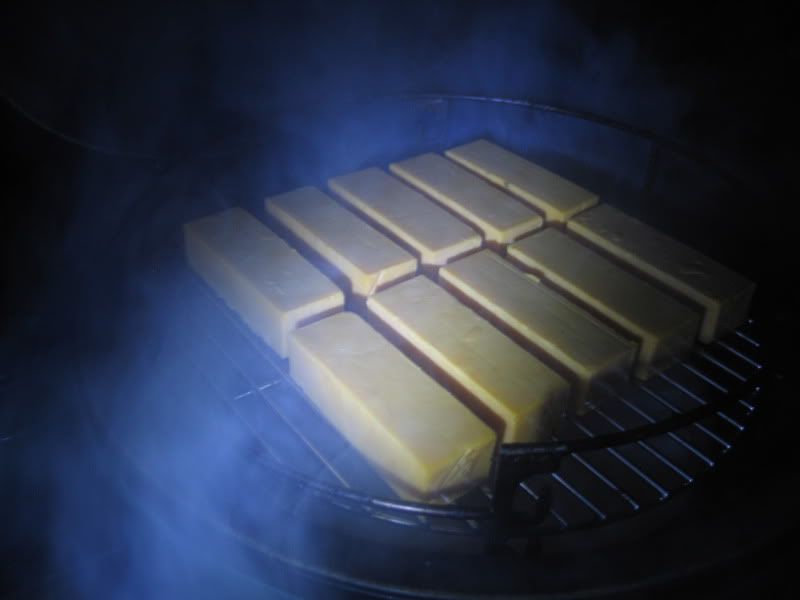 Foodsaved