Please, Calibrate your dome thermometer, if you don't know how, ask.
There are many ways to reach any given temperature and any method is fine. I use the lower vent for course temperature control and the DFMT to fine tune the final temperature.
Hopefully the following will give new users a head start in learning to control and stabilize their egg.
The following are settings on my Large. My medium, small and mini settings will vary a little.
A stable clean burn can be seen by looking at the dome pictures below. You want a clear or light blue smoke coming out of the egg.
250°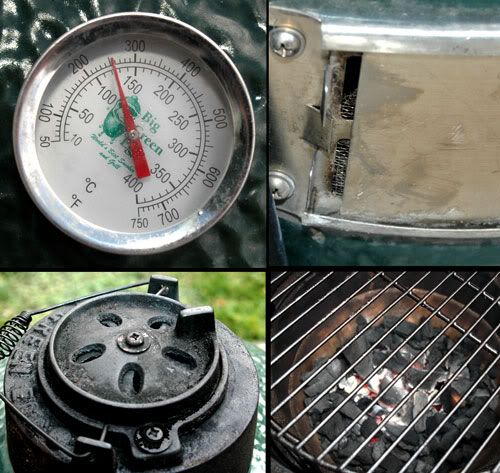 300°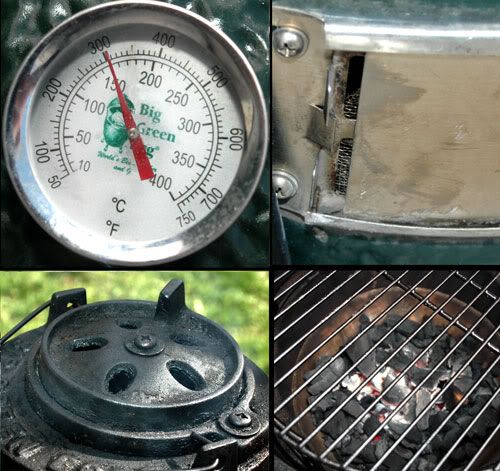 370°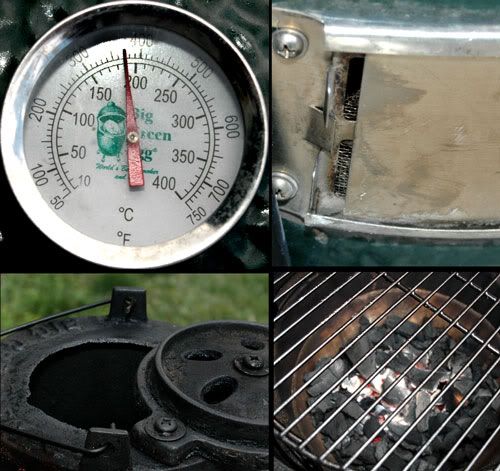 390°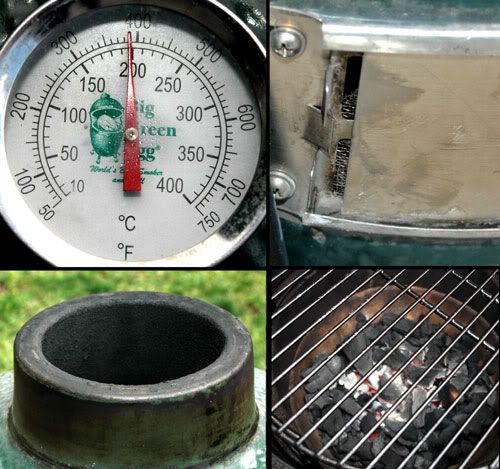 I need to open the lower vent to go higher. 450°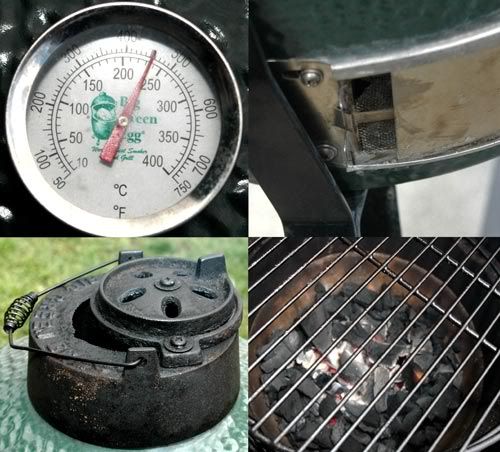 GG