Will stop me from my appointed cook, next time I pop up the newest addition to the Egg family when the weather turns nasty.
These are built stout, just like everything else associated with the BGE's. I bet the sucker weighs 60-70 Lbs when it's all bagged up for transport!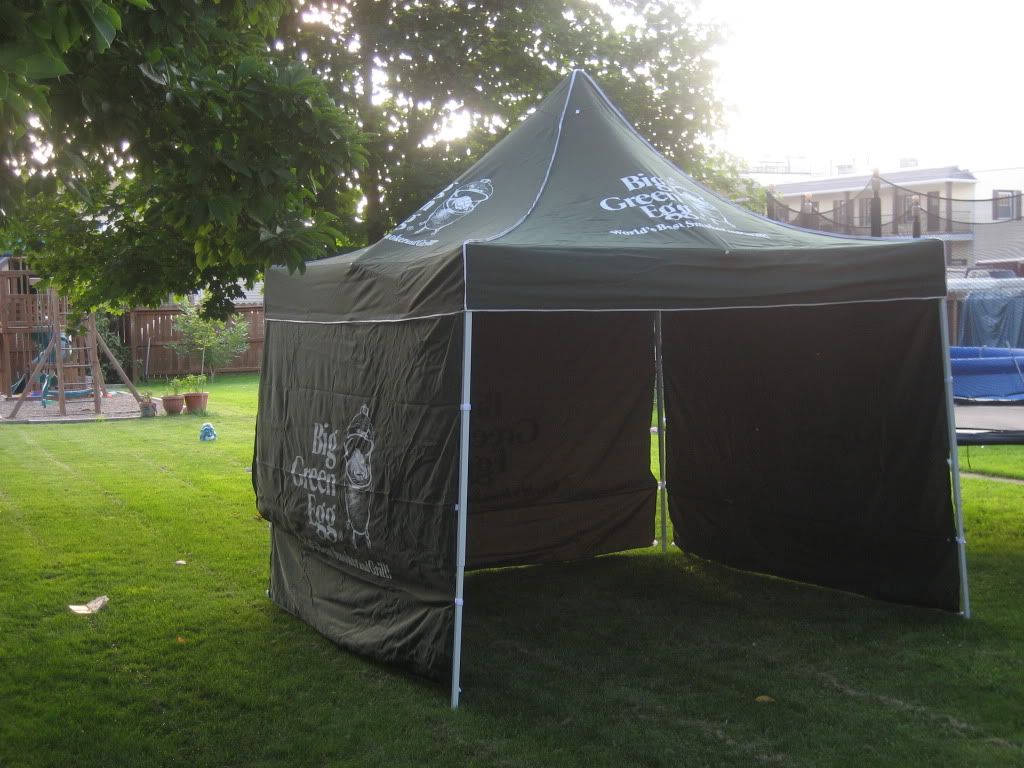 Can't wait to pop it up at the first tail-gating opportunity!