One of my very best - Enjoy!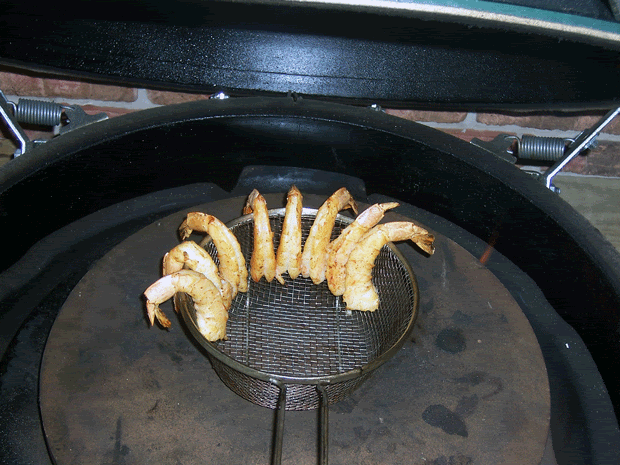 Appe-Teaser while the Egg gets stable at 450. We went to Bayou La Batre, Alabama last week and brought these back. Remember the Forrest Gump movie?
Ummm - All the good stuff
Slobber, Drool... 22 minutes at 450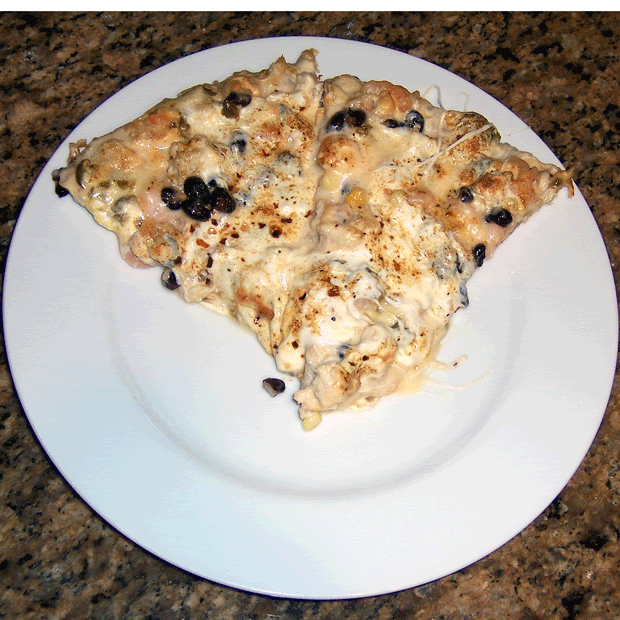 Pull up a chair. What can I get you to drink?
SPICY SEAFOOD PIZZA
Choice of Dough or Store Bought Crust
Brush With EVOO
Alfredo Sauce
Shredded Mozzarella Cheese
Salad Shrimp, Cooked, Shelled and Deveined
Crab Meat - Picked
Jalapeno Peppers, Canned or Fresh, Chopped Fine
Black Beans, Cooked
Yellow Corn, Frozen
Sprinkle With Parmesan/Romano Cheese
Dollop on Even More Alfredo Sauce
Even More Mozzarella, Fresh Sliced
Sprinkle With Red Pepper Flakes
Old Bay Seafood Seasoning