We made our first eggfest. It was great. I tried to sample everything and it was all great. Here are some pictures. There were at least 35 BGEs going and I had a hard time taking pictures with food in my hands most of the day.
We know we are getting close, we walked from the hotel and we smelled the smoke long before we found the place.
Our first stop was at the "Lone Star". Thanks to Paul and Erin for making us really feel at home. Thanks for the great wings and ABT's!
We really enjoyed the food that came off the BGE of Cindy and Dean Zinck's pit. Now I am going to have to really try and make a pizza!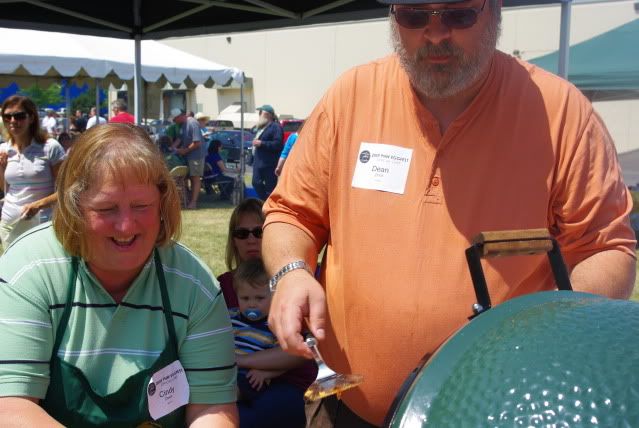 Chip Hite and Donna Vining kept us in baked breads and such. Really great stuff. They had different stuff coming off all day and I didn't get to try it all but what I did try was really good.
The guys from the fire house had some really great chili as well as other stuff. Thanks Craig Monroe and group, I didn't get to meet them all.
Lou West came from the "Mother Egg" and cooked some unusual and very popular things like choc. chip cookies. I know they must have been good cause I didn't get to try them, he was always sold out.
Kimberly and Todd Hulseman served up some really good food and we really enjoyed visiting about the Washington wines. Sorry I didn't get a better picture.
Thanks to Gwen Brass for the Moinks and other delicious food.
More pictures...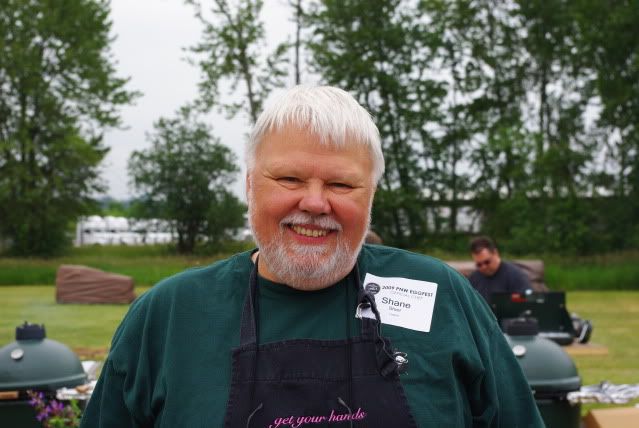 THE GRAND PRIZE WINNER!!!