Fresh Market had some nice Sockeye salmon, which inspired me to a seafood theme for Sunday dinner. A little EVOO, dill, lemon, and black pepper:
On the Egg at 300, indirect:
They had some good looking shrimp too, which I skewered and dusted with Raging River: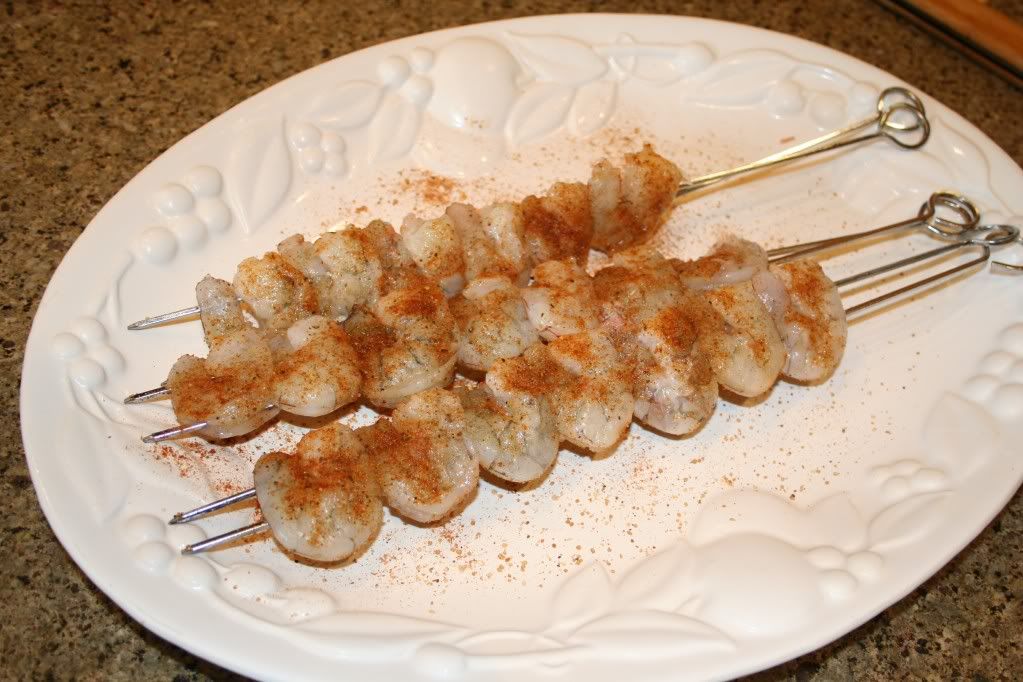 Finally, after Friday night's fishing expedition with the kids, they were definitely going to eat some of their catch (particularly after I spent the time to gut them). A little Tsunami Spin: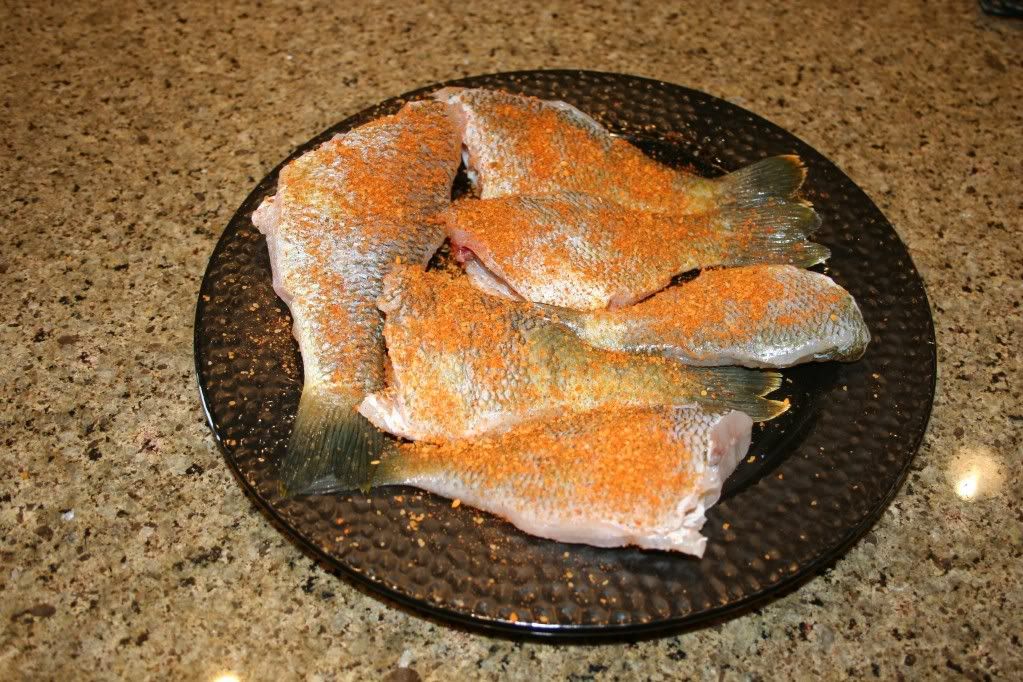 Pulled the salmon at 35 minutes (probably should have been about 5 minutes sooner). Parker had the camera at this point, hence the odd angle: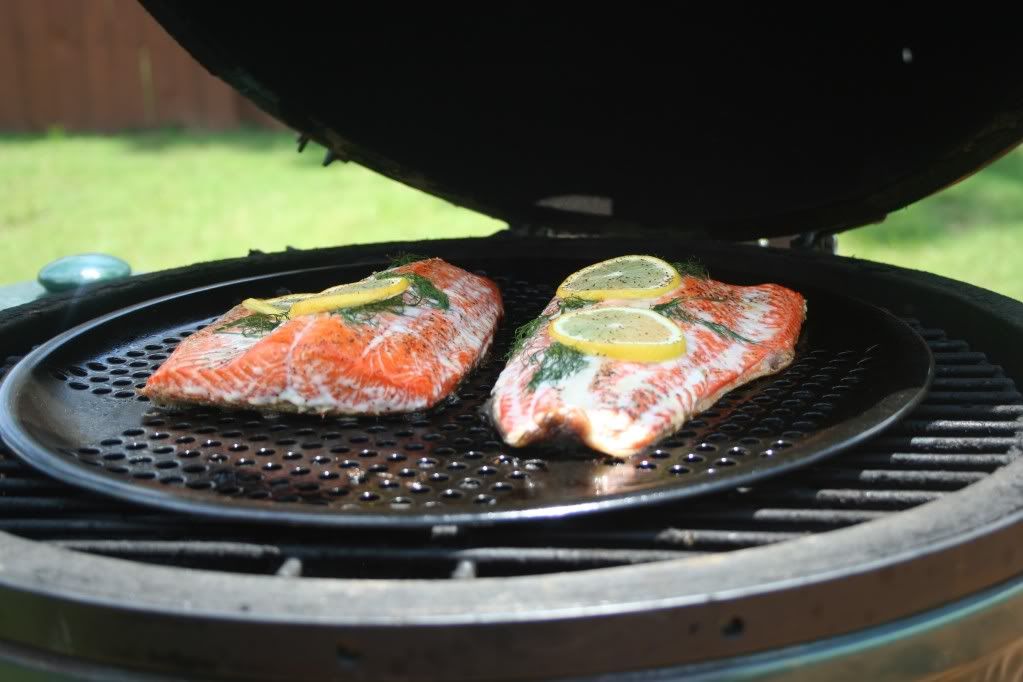 Bit of a scramble, here after pulling off the salmon. Switched quickly to direct technique, and got the shrimp on with the asparagus:
Last, but not least, the bream. Had to add the extender to get the basket in. (Anybody here thinking that Chris needs a second Egg?
):
Ready to ring the dinner bell:
Finally, the obligatory shot of kids. First, Ellie Grace and Snowball:
Emily, in a particularly good mood, since she got the ok for her boyfriend to come over after dinner: