My youngest son graduated high school last Sunday and we had a celebration party with lots of good food cooked on the Egg.
I cooked six 8-pound pork butts. Here they are pre-prep:
All rubbed down and ready to cook: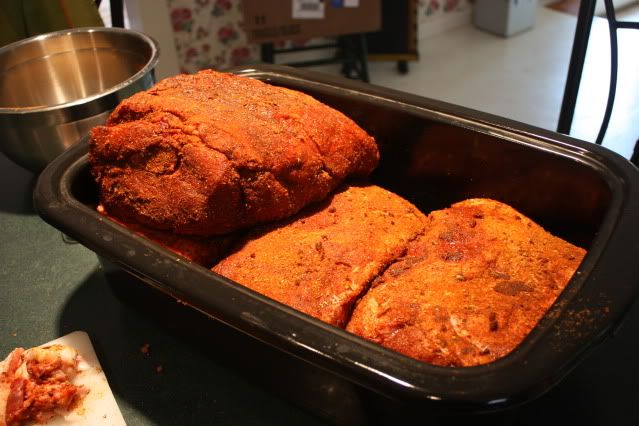 Here they are on the eggs at 12:30 AM: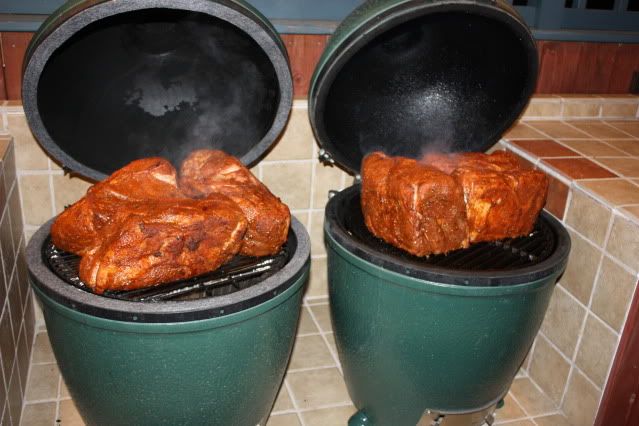 Took a little longer than I was expecting, but they came off at 5:00 PM and went into the foil and the cooler.
Cooked several batches of wings on the remaining coals while the party was kicking off.
Pulled four of the butts and filled a roaster for serving. They turned out great and had plenty of rave reviews. (sorry, no post cook pics on my camera)
We had so much left over that we bagged and gave away some to our friends and family.
Now the stupid part.....
I was giving away pork, my wife was giving away pork, we weren't communicating. :ohmy:
The next day my son asked where the pork leftovers were. Yep, you guessed it, we had given it all away!
I'm still shaking my head over it! :pinch:
Felt so bad I had to go out and get three racks of ribs to cook the next day to eat with all of the other "side dish" leftovers we still had!