Here are my rib pics from Friday night. A little story on the ribs, I had gone to Sam's Club to buy some pork butts when I saw that the baby back 3-packs were mislabeled as spare's. So I changed my mind and went with the baby backs over the pulled pork. The guy working at Sam's said if you see them labeled as spare's we have to sell them to you like you see them. Worked out great for me. Come to find out my cousin's wife absolute favorite food is ribs.
On the ribs I used Famous Dave's Rib Rub (I had only a half bottle of DP stuff so had to go with what was available locally). The FD's is actually pretty good. For BBQ sauce I brushed on some Blues Hog at the end.
Enjoy the pics and Happy Memorial Day to all the veterans who have served and given their lives for our country.
Not ready to eat yet but getting there.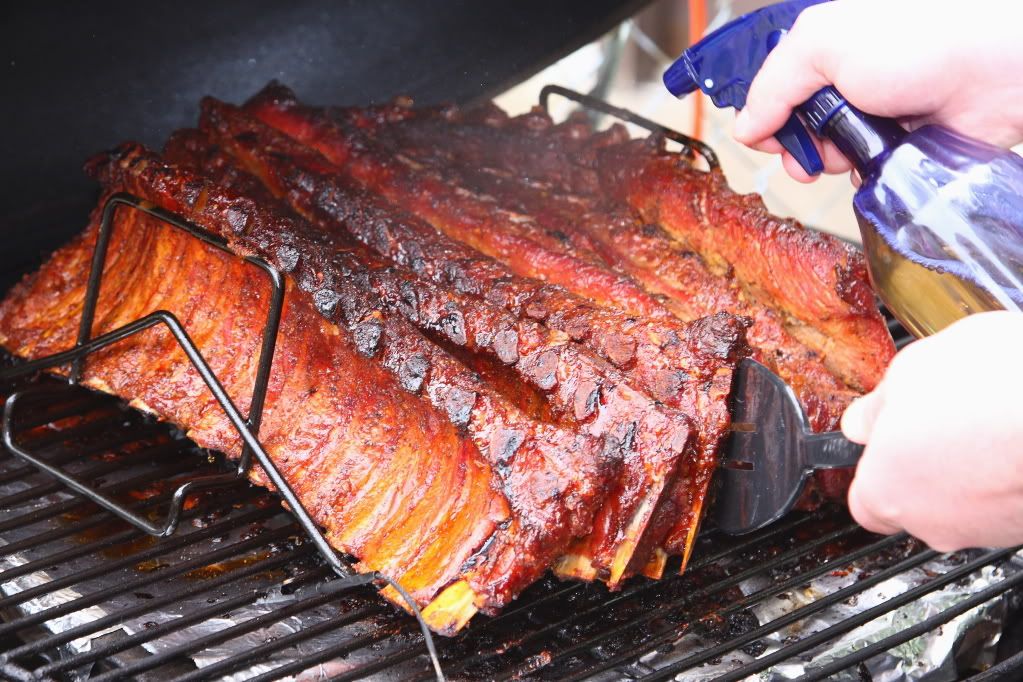 Some 50/50 mix of apple juice and apple cider vinegar.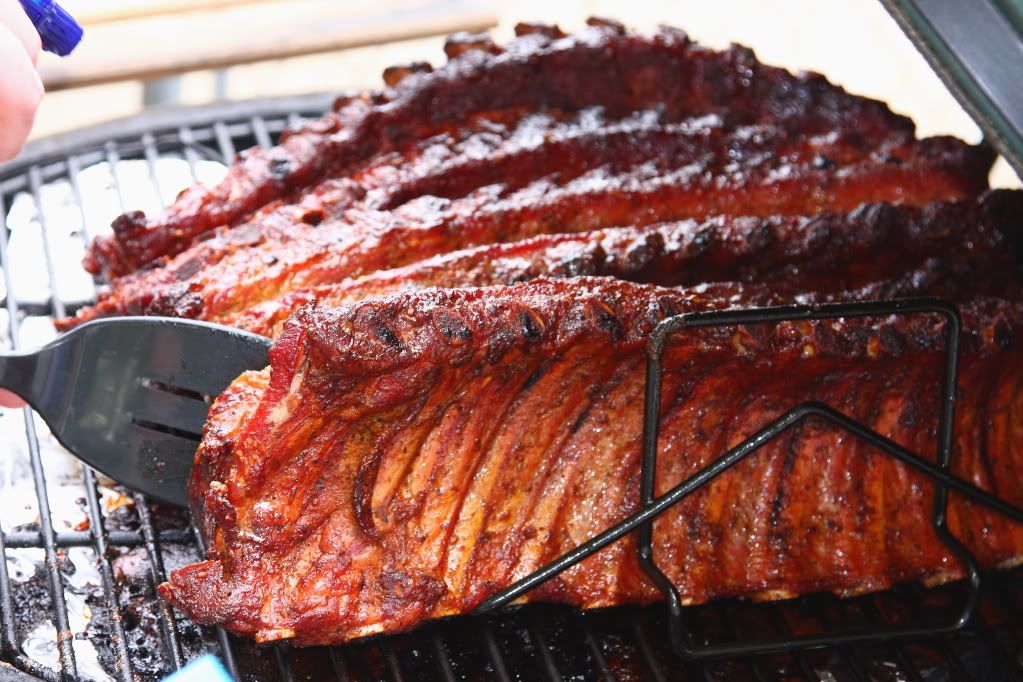 Now they're done!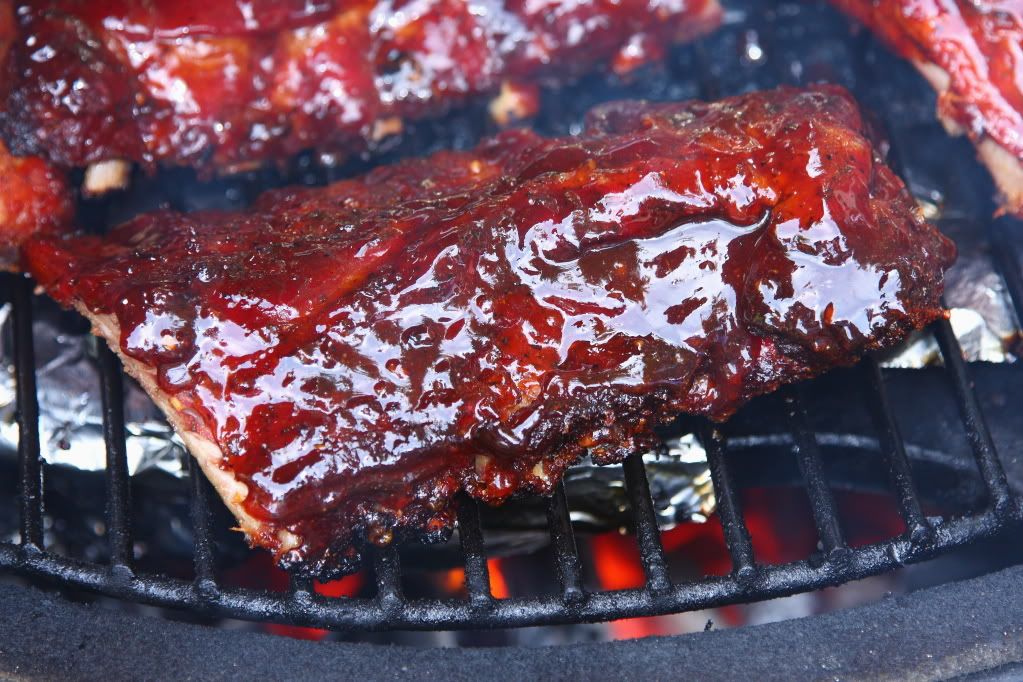 Does any other bbq sauce look as good as Blues Hog when it's brushed on ribs?