Have never had a Tri Tip until becoming an egghead. Nice piece of meat. Here's how I did it. Started with some salt and pepper and brought to room temperature: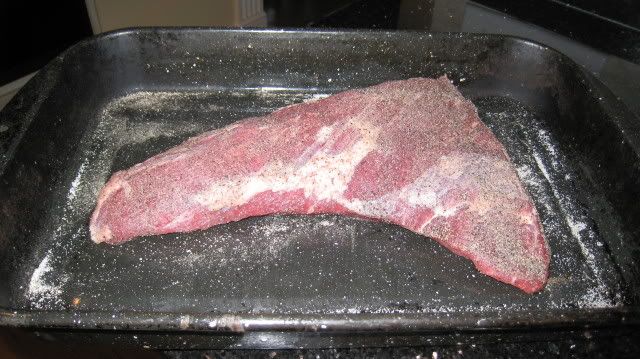 Started a sear on the cast iron grate at 675°:
90 Seconds per side twice for nice cross-sear: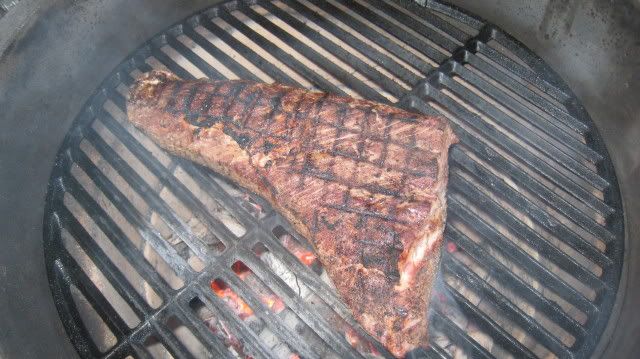 Pulled and foiled for 20 minutes and got the veggies going: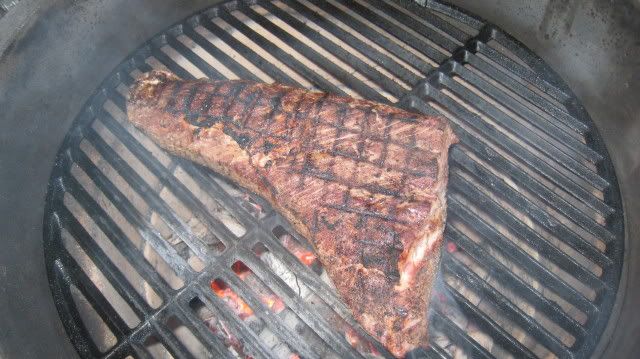 Once the veggies were done, I roasted the tip with a sauce of BBQ, Italian dressing, hot sauce, worcestershire, and lemon juice. 400° and re-sauced every 10 minutes: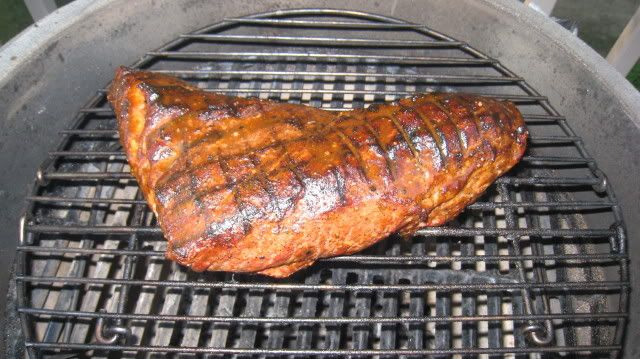 Pulled at 132 degrees, foiled for 5 minutes, and....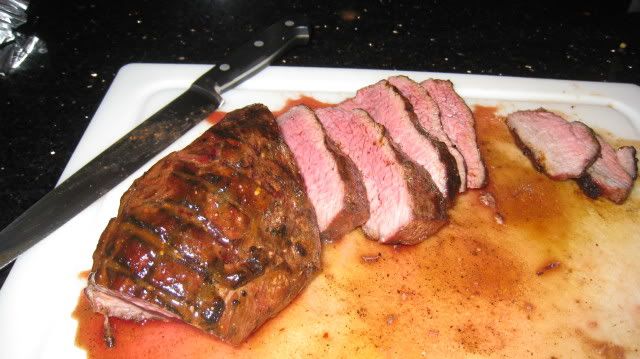 Happy eggin'. Great meal and leftovers were gone by lunch today!