I love salmon and this is one of the best tasting ways I've prepared it. Started with yellow squash, zucchini, red and orange peppers, mushrooms and sweet onion.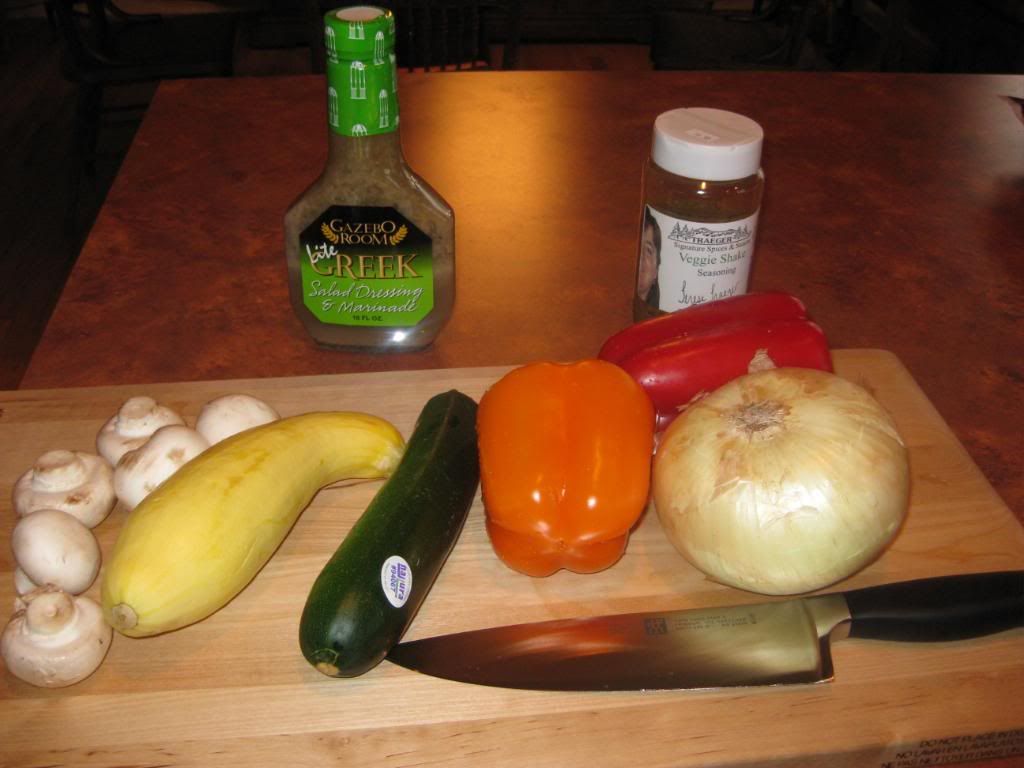 Chopped it up and marinated in Gazebo dressing and traegers veggie seasoning.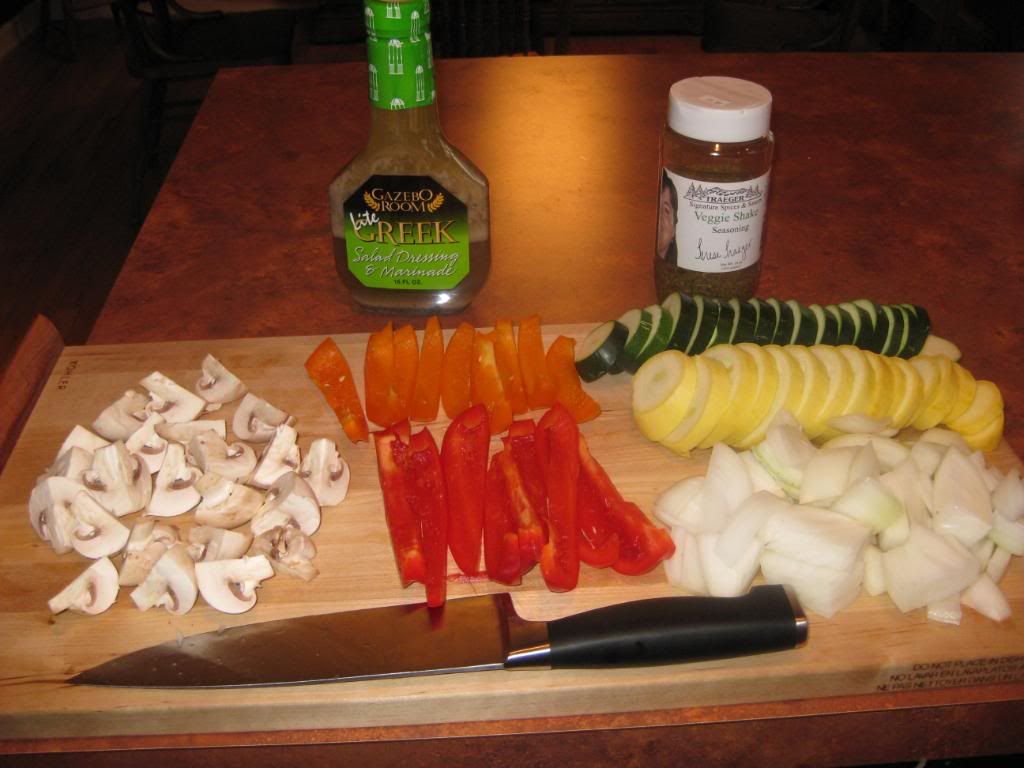 Cut skin off salmon and coat with DP raging river.
All ready to go with Desi's approval.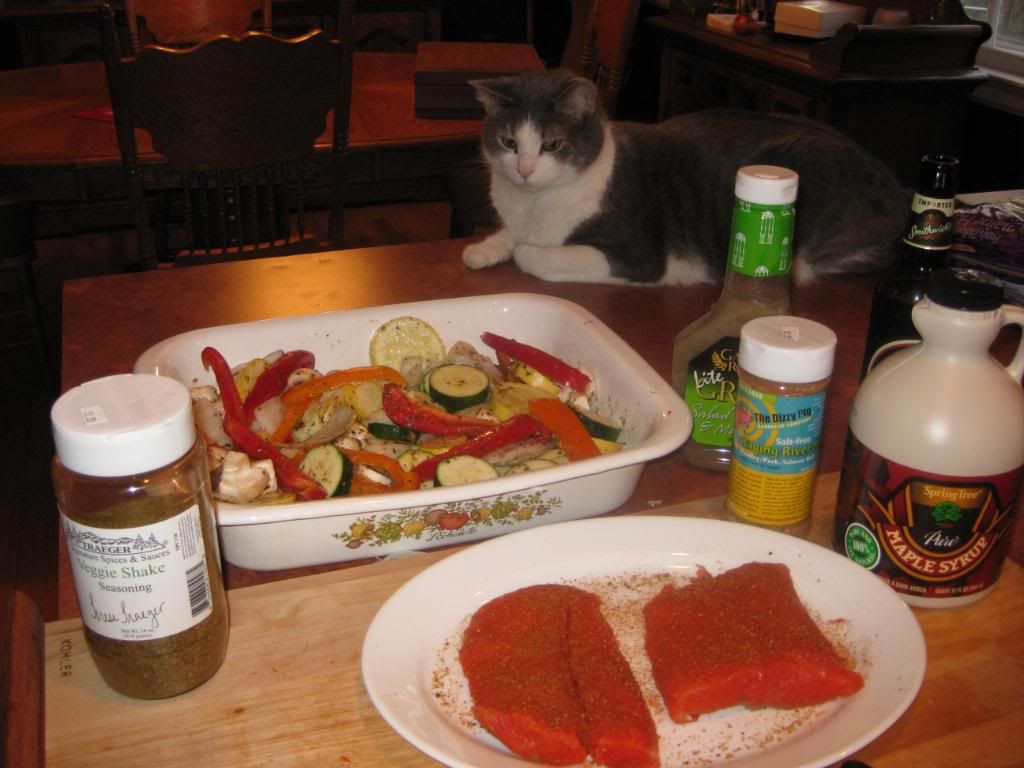 Clean off the grate with high tech cleaner.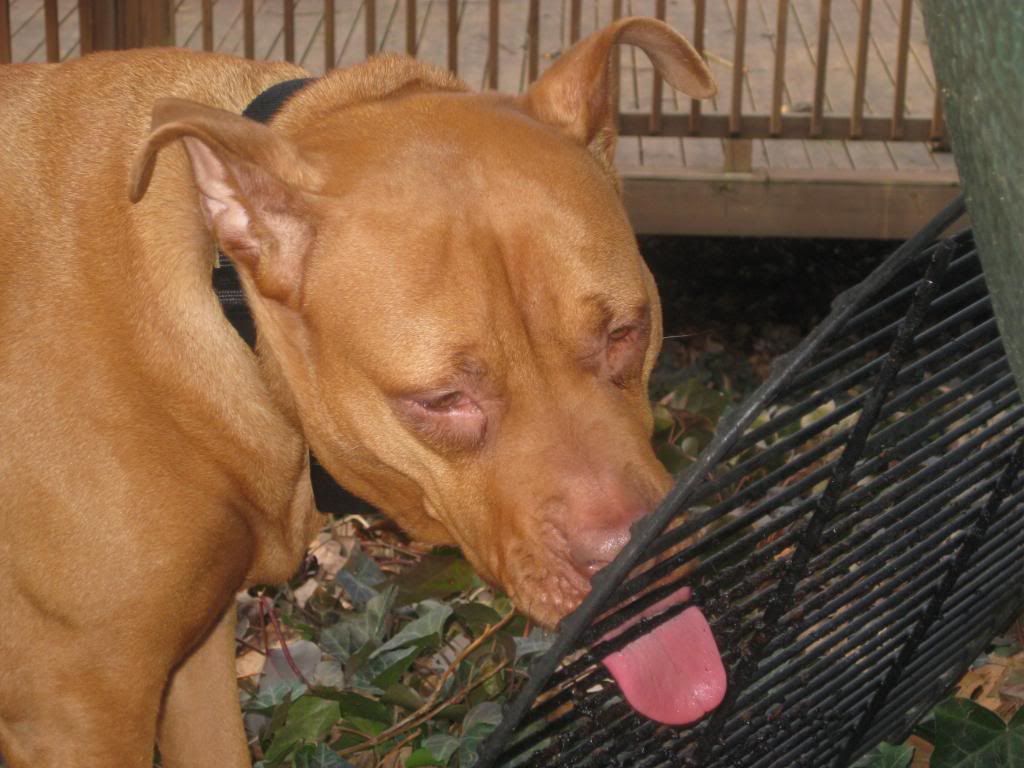 Veggies cookin
Salmon lookin good
Ready to go
Plated
Heart healthy too!