Morning All:
Yesterday was a GREAT time with good food and even better company! My only "complaint" on the day was that my much better half (EggHatter) wasn't able to come this time, but we'll make up for that later.
I didn't get as many pictures of my cooks as I would have liked to (too busy getting things cut up and served), but here are a few.
First up is one of the Sausage/Chedder bread rolls (did two of these)...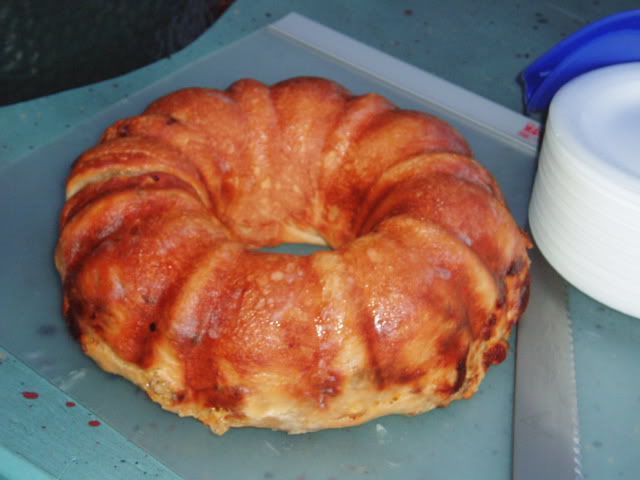 didn't get a pic of it cut though.
Next is the Ham/Asiago bread roll...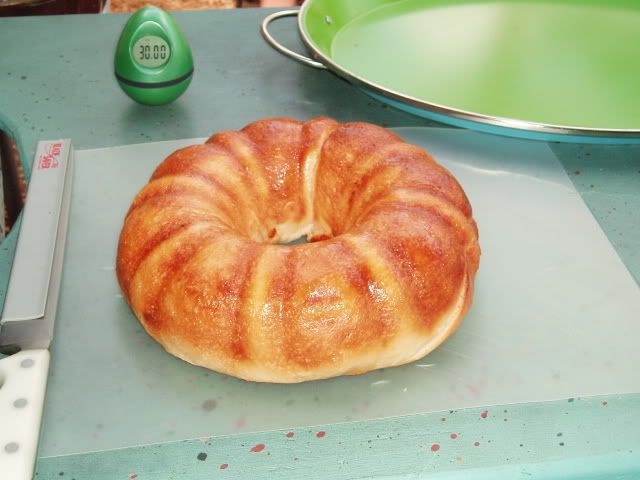 How do you like my timer in the background?
and a close up of the inside (this has to be one of my favorite pics now)...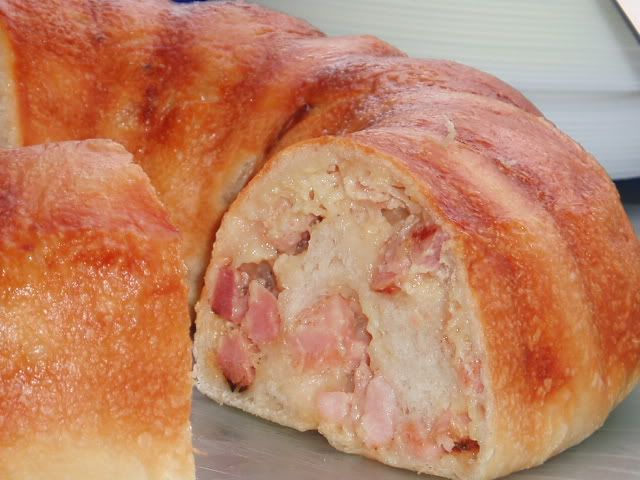 Then came the shrimpburgers...unfortunately I only took one pic and it came out a little out of focus...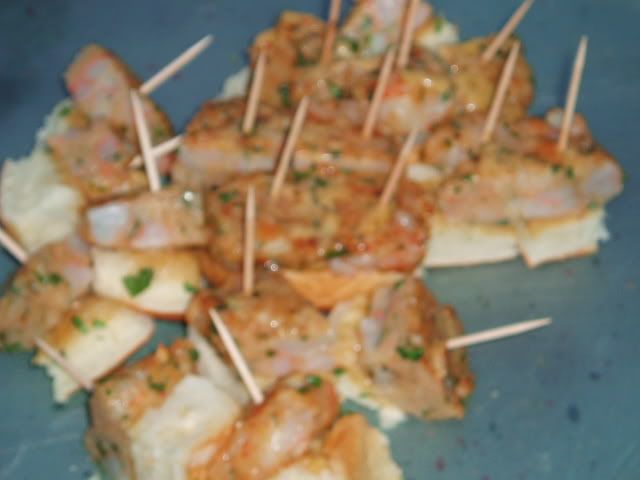 And last, but not least, EggHatter's Chocolate-Nut Dream roll (used cashews for the nuts on this one)...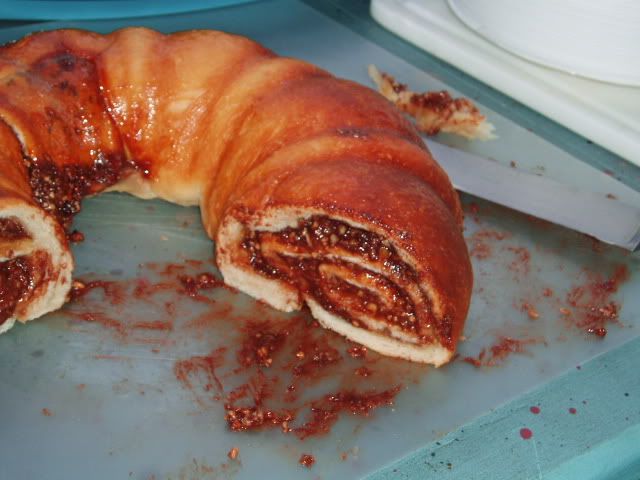 The recipes for all of the above items are available at my website (link at the bottom) on the "BGE Cooks" page.
Again, it was a blast yesterday...already looking forward to Waldorf.