OK, thanks to Spaceman Spiff and Clay Q.
Previous thread
I searched out a 12" SS mixing bowl to fit my Med. and planned to drill holes in it for a lazy charcoal basket / shaker.
I asked some advice from a chap at work who told me drilling SS was a PITA, but offered to do it on the milling machine for me - so I gave hime the CI charcoal grate as a guide to how big / how many holes.
Got it home on Friday and put some holes in the sides for the bolt handles to lift it out with (neat idea ClayQ). Boy was thard harder work than I expected!
Anyway here it is (I hope)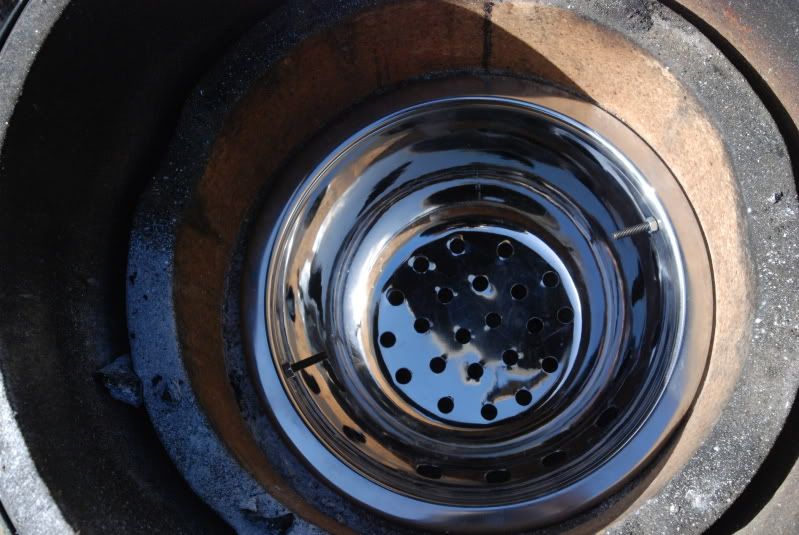 I tried a spatcock bird on it and it went well but then the temp dropped and wouldn't come up - the fire was very central and not near the sides, I think I need more holes around the sides - next step the angle grinder.