I cooked pizza again on the egg. It turned out a little better this time. I cut some stainless steel pipe at work today with this in mind. I took some advice that getting the pizza stone up into the dome will be better for browning the toppings. It did make a difference.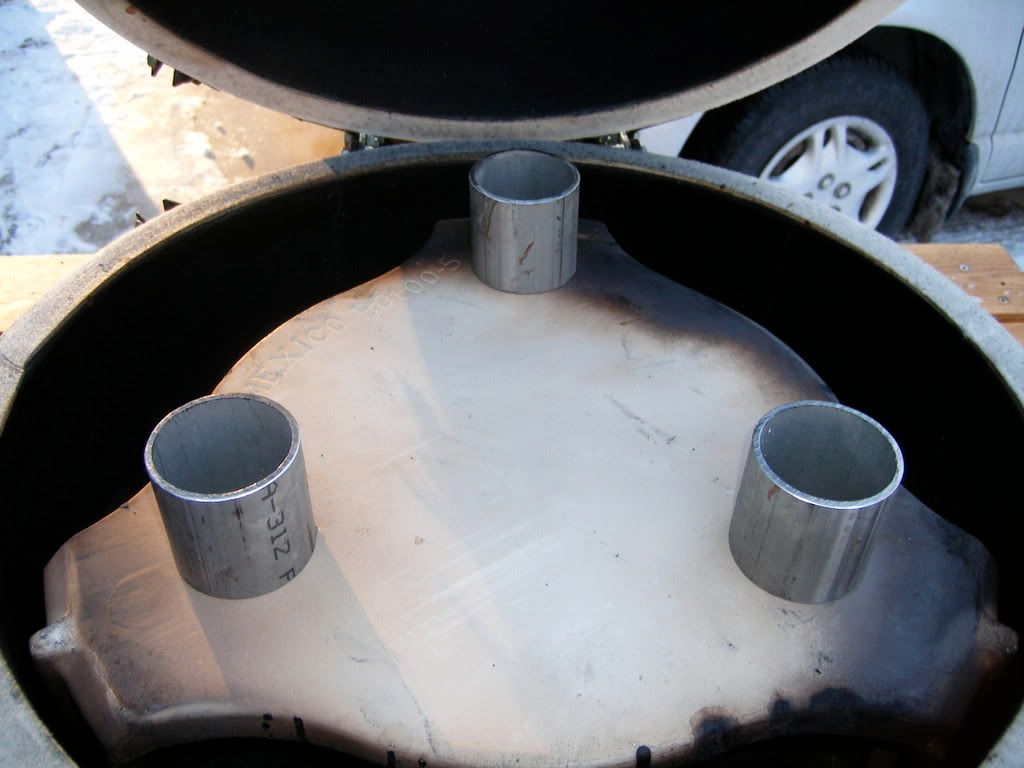 Now for the ingredients. Scamorza cheese, fresh basil, margarita peperoni, toasted pine nuts, black olives, and red onion.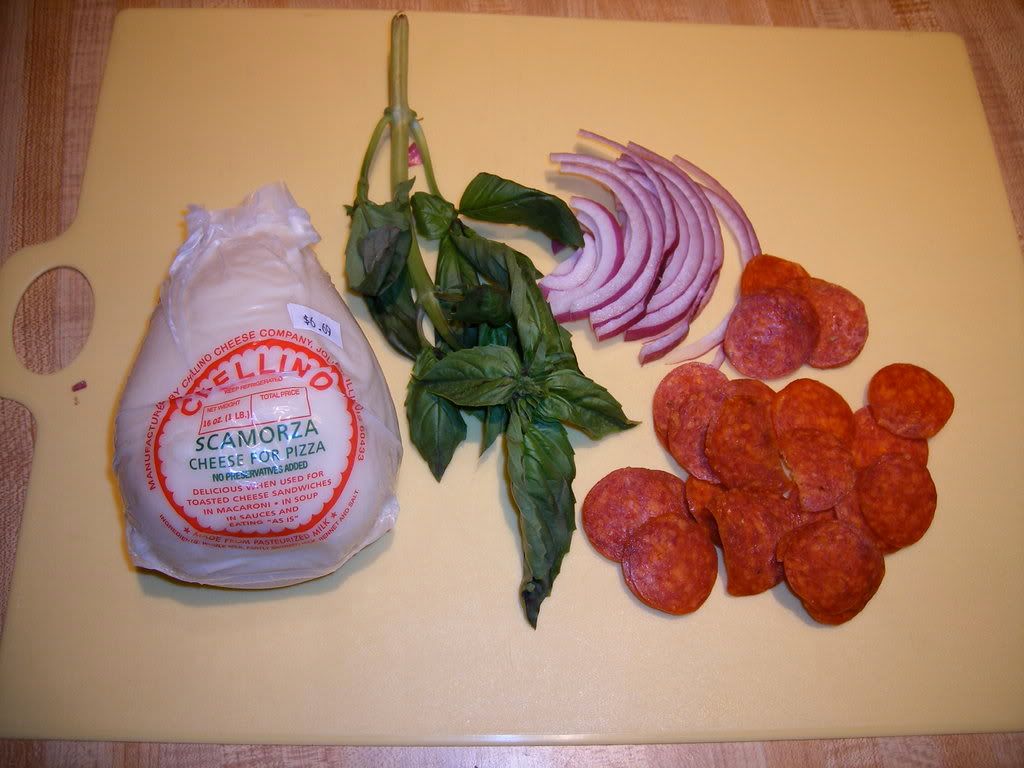 Pizza #1 decorated by my girlfriend Kat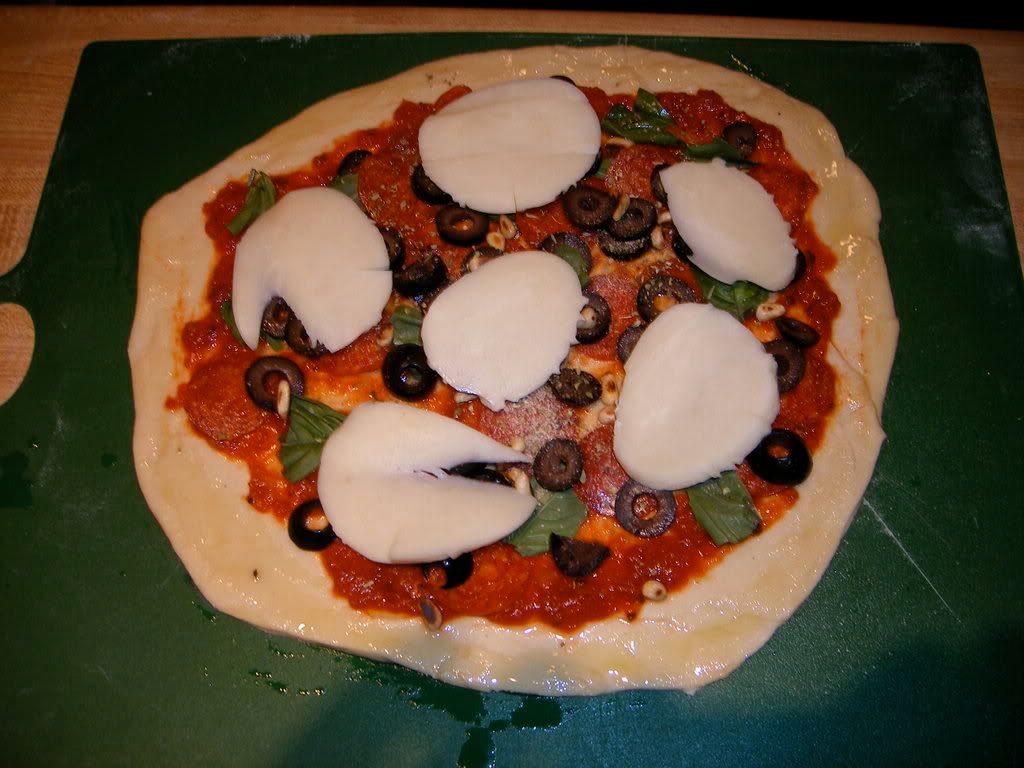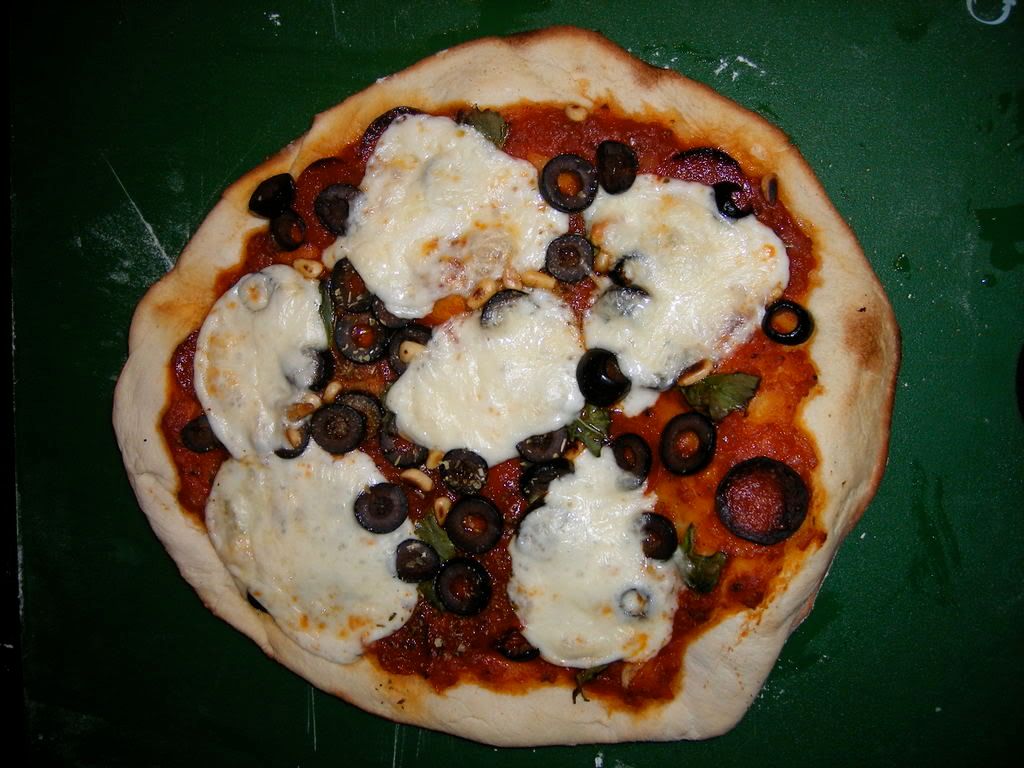 Pizza #2 decorated by me
I definitely think Kat's pizza turned out better. The crust was thinner, crispier, and it had a better ratio of toppings. I guess maybe I will ask her to decorate my next one!
-Yates