Wanted to get one more cook done before the blizzard starts later today. Prediction is for 12-16 inches. Started with a nice loaf of french bread:
Diced tomatoes, garlic, fresh basil:
Some home made Italian sausage: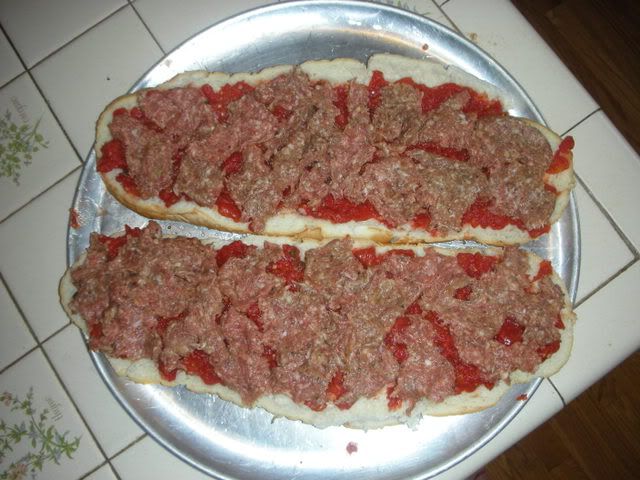 A little onions and shrooms: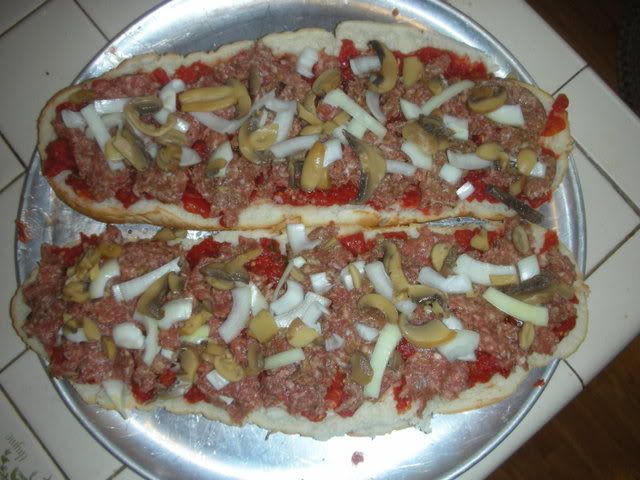 "Light" dusting of cheese:
Egged for 25 minutes
@400
, couple of minutes under the broiler to brown up the cheese: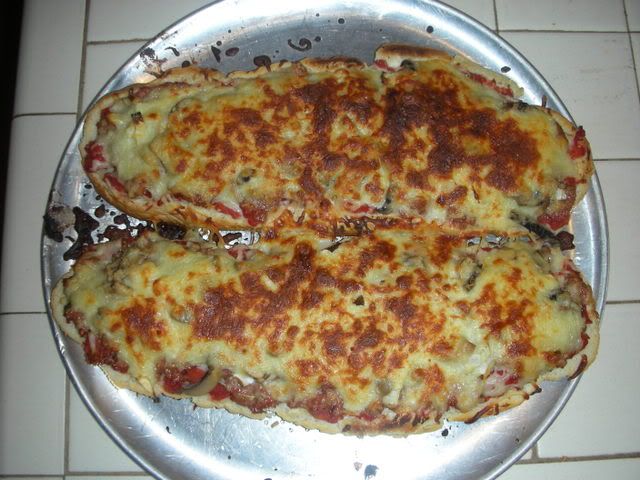 Gunnar guarding us against invading hordes of deer and turkeys: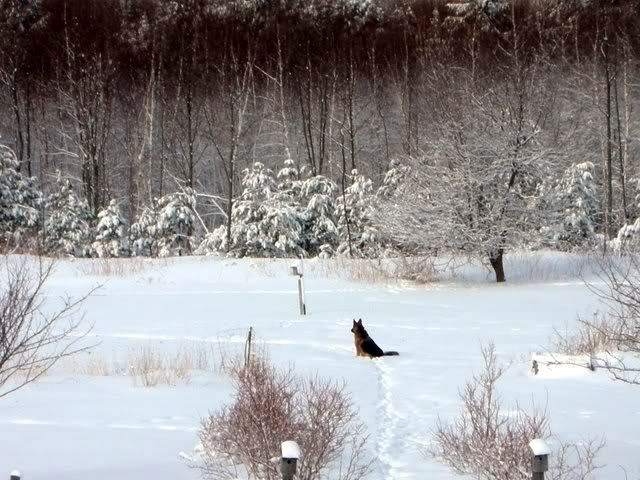 Dreaming of warmer days ahead: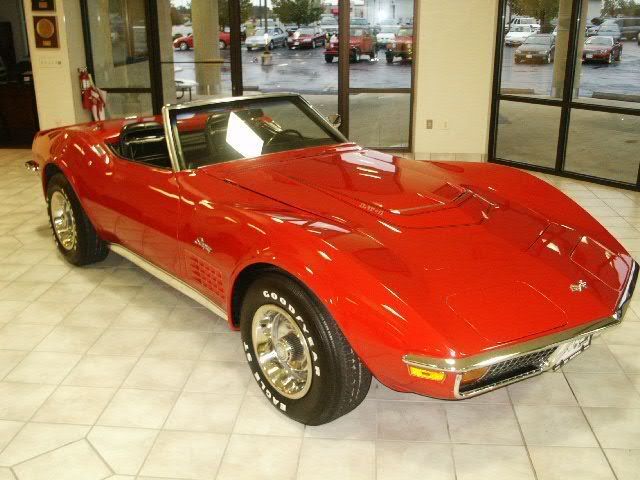 Better go gas up the snow blower.
Slick