So I posted earlier this week a flier from my favorite meat market that they had choice whole beef tenderloin for $2.99/#. Most responses were hesitant. Be careful. Well here are some pics of the meat. Oh yeah since my favorite market is an hour from my house I loaded up on a bunch of other stuff. The butcher was nice enough to trim the fat and silver skin off of the tenderloins free of charge. I also opted to have him cut them into 1 1/2" thick steaks.
Yes I went a little overboard. While I was there I decided that I am going to do ribs tomorrow night.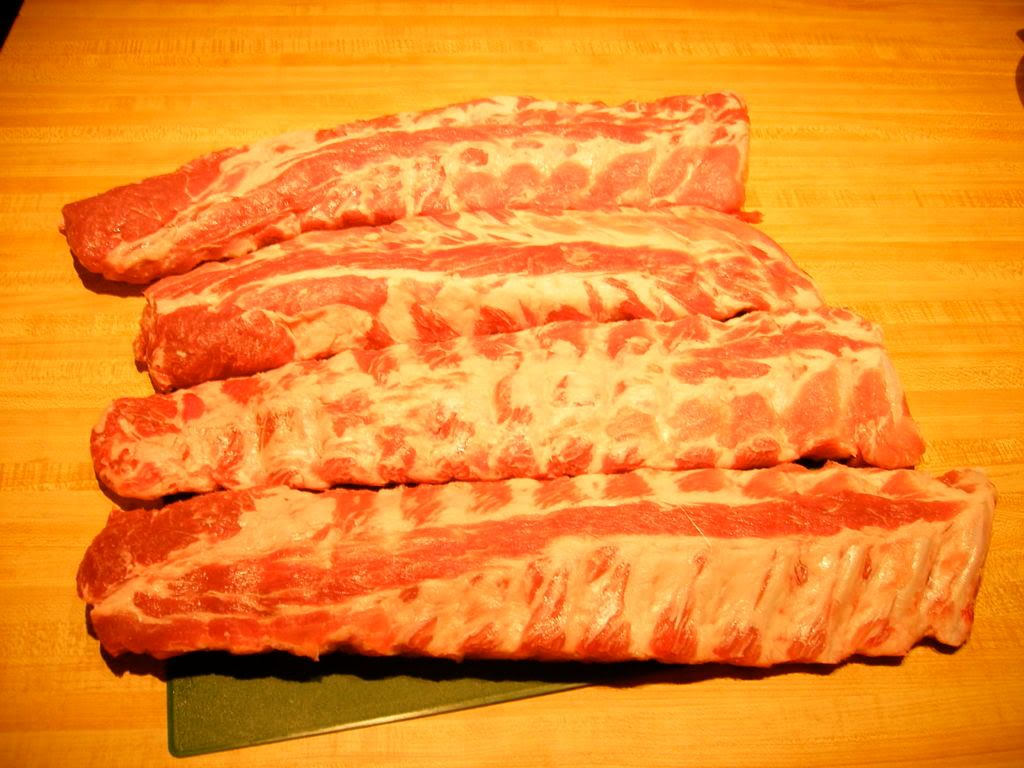 If anyone has any rib tips for me, let me know.
-Yates