Went to the HEB today and low and behold - Pork Tenderloin on special for $1.99 a lb! I had some Prosciutto lefteover from wrapping asparagus last night and hatched this.
Starting ingredients; tenderloin, DP Swamp Venom & Dizzy Dust, and Fischer&Weiser Smokey, Sweet Mustard Sauce.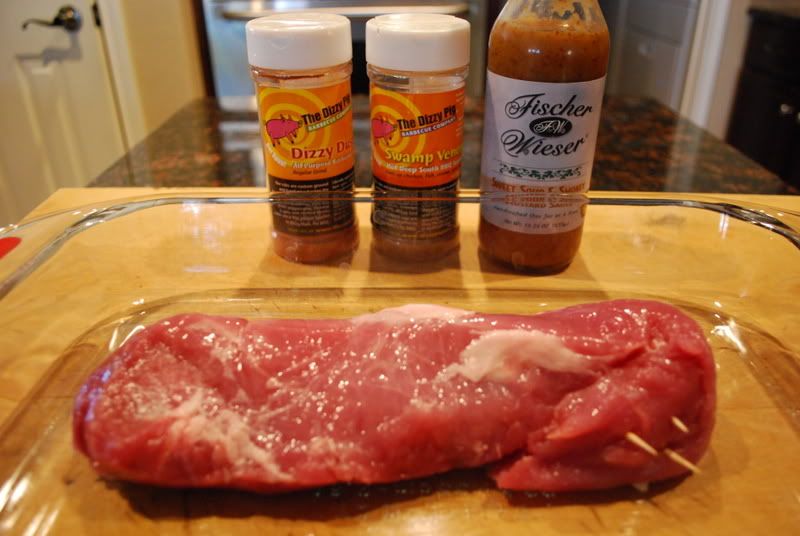 Slathered the Mustard Sauce on the loin and coated with a good sprinkle of both DP rubs: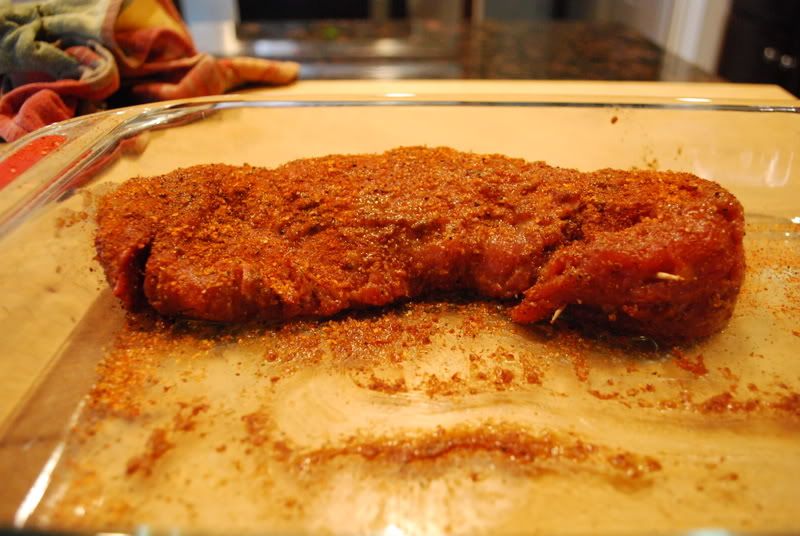 Then wrapped in Prosciutto:
On the egg at 325, raised direct with a chunk of Hickory and Pecan until internal read 140. Allowed to rest for 5 minutes.
Smelled so good, forgot to snap it plated, but here it is sliced:
It was pretty nice, not too salty thanks to the low salt content of DP. The proscuitto picked up the smoke nicely - YUM! :woohoo: