I didn't let today's cold weather (7 degrees at 9:00 AM) deter me from my plan to cook some Beef Ribs for the first time.
I want to thank Thirdeye for his description and suggestions on cooking great ribs. They really came out great. They were extremely tender - I did put them in foil with some broth for about a half hour at the 4 hour mark, but I really don't think that was necessary since they were very tender already at that time. I took them out of the foil and put them back in the rack for another half hour and then it was time to eat.
I used some DP "Raising the Steaks'
Here's how they looked when they went in the BGE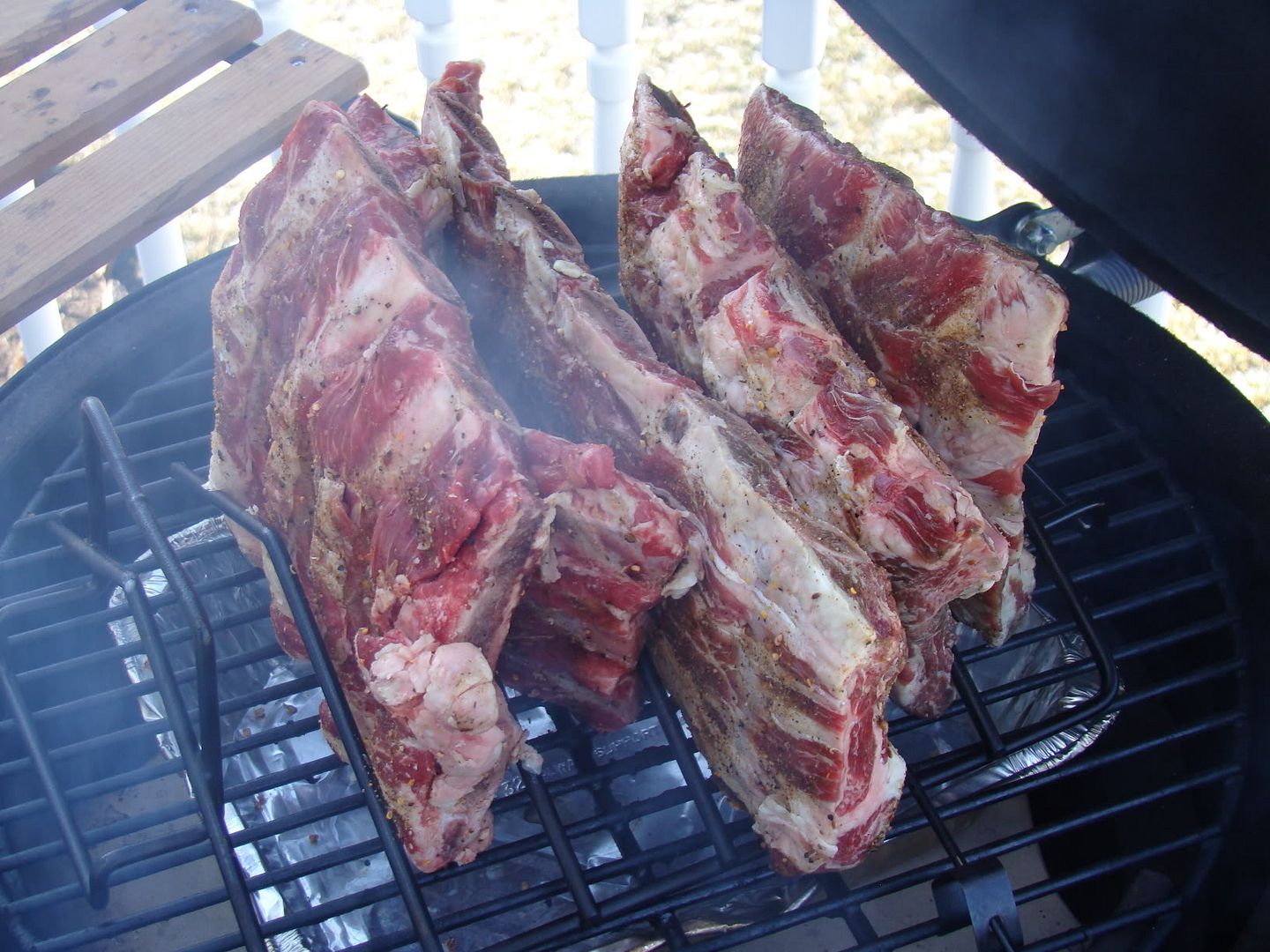 At the 3 hour mark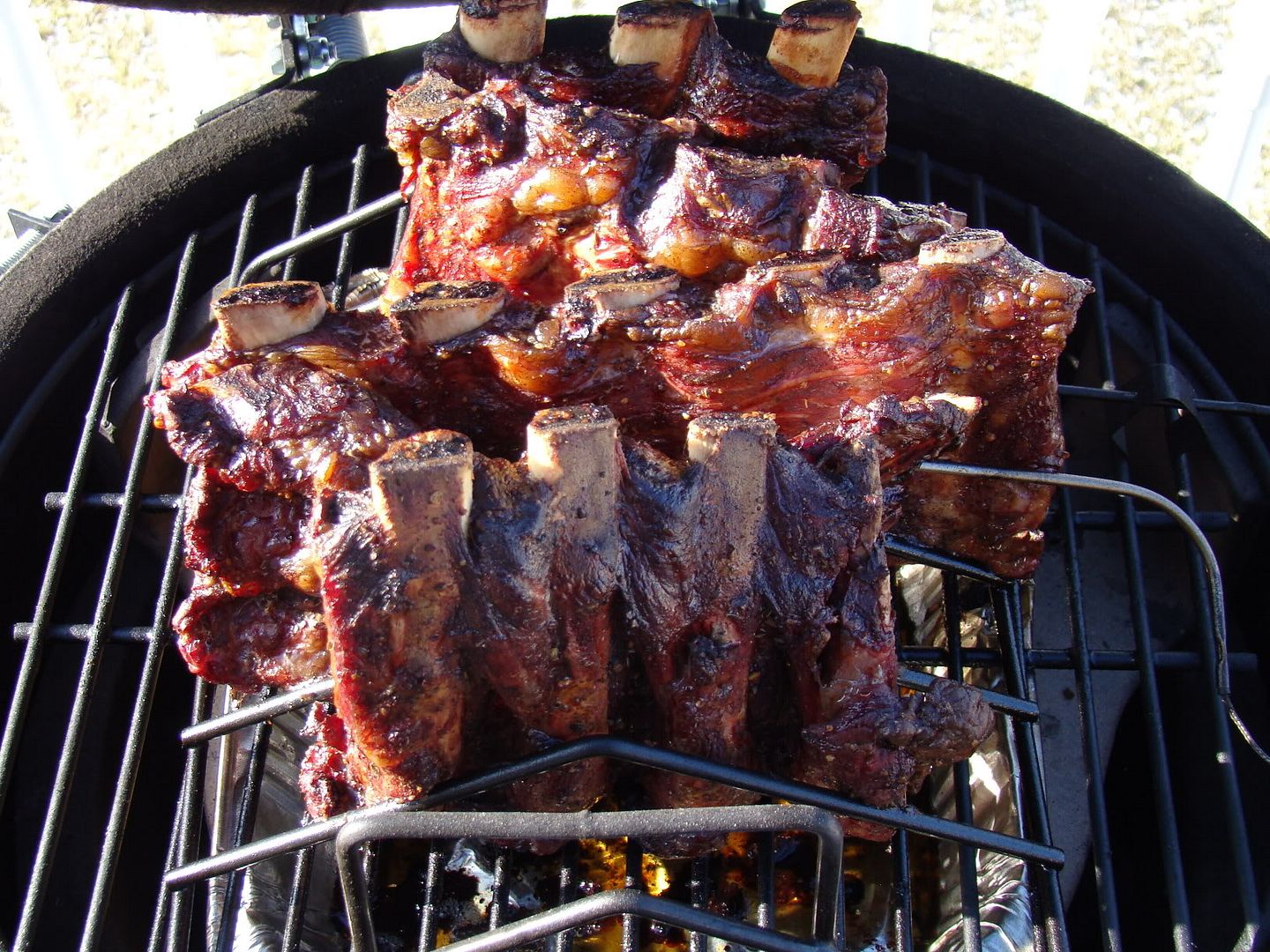 and finally done at 5 hours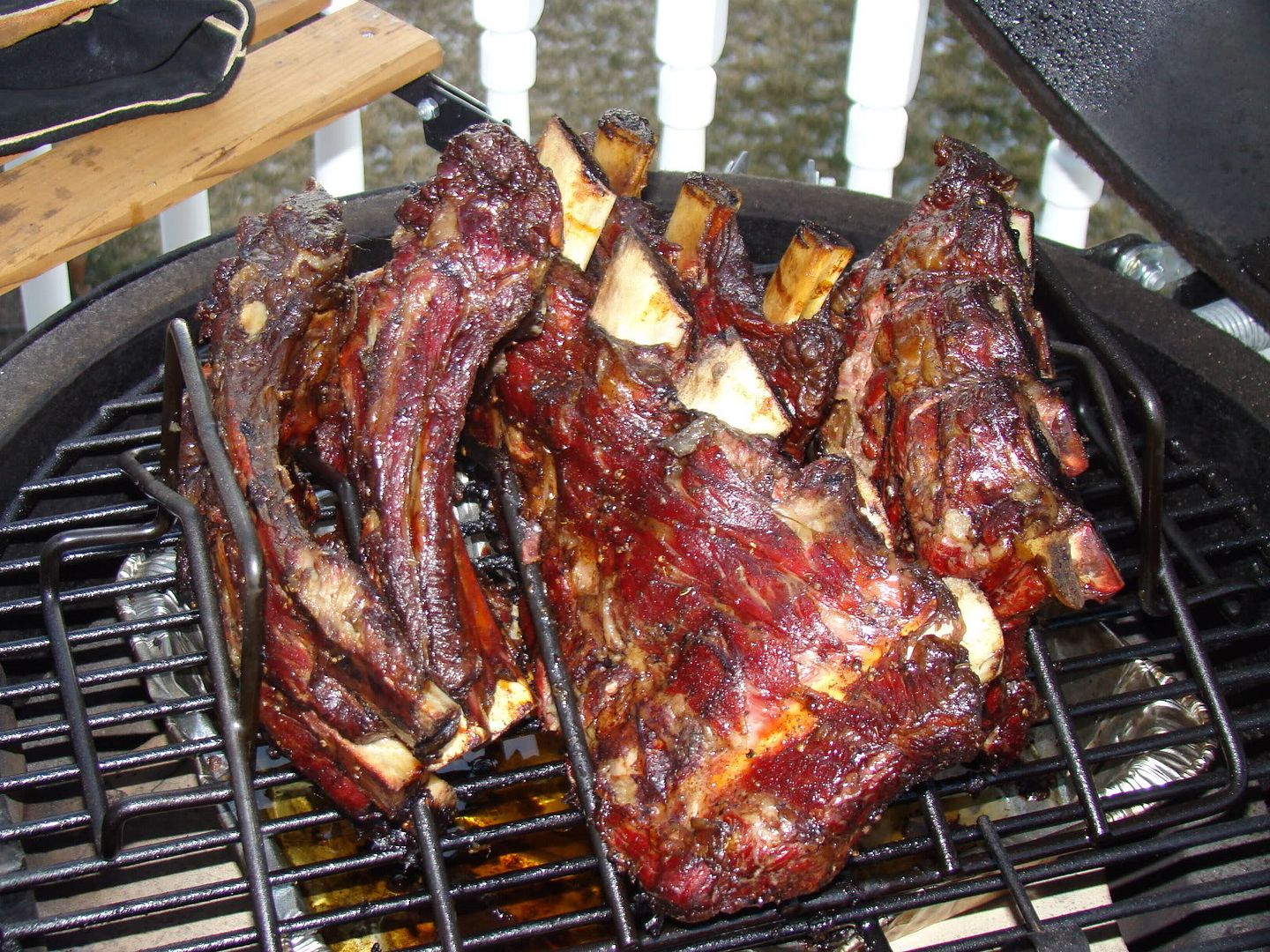 Luckily there are plenty left over for tomorrow.
Barry