(Hoping that the photobicket code works for me)
Did some burgers last night:
With a little help from the Egg, I got to defy the cold.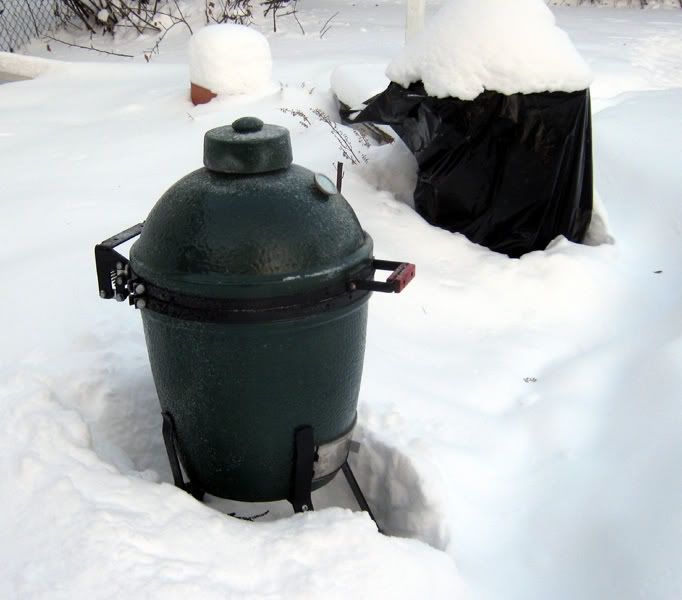 The temperature had dropped to zero by the time I got home from work. I had pre-filled the Egg w. lump the day before, when it was a summery 13. Hit the lump with my MAPP torch for a little over a minute. Just had time to pattie up the burger. Found I was at 440 in 12 minutes.
I called the burgers "Quadro" burgers, because they were a mix of ground pork, beef, lamb and bison. I mixed them so that the different meats were not really much mixed together, and then formed with a burger press. So each bite was often a different flavor. Topped some with some artisanal cheeses from Carr Valley dairy.
My wife topped hers with a teriyaki-shitaki spread, and I did a honey-mustard. So, they were very flavorful, and a great way to stave off the ferocious cold.