Well, I tried my second brisket yesterday and it came out great. This was a 6 pounder and I started it at 10 PM Saturday night and removed it at 2 PM Sunday and put it in a heated 'cooler' (electric type).
Here it is right before I removed it from the grill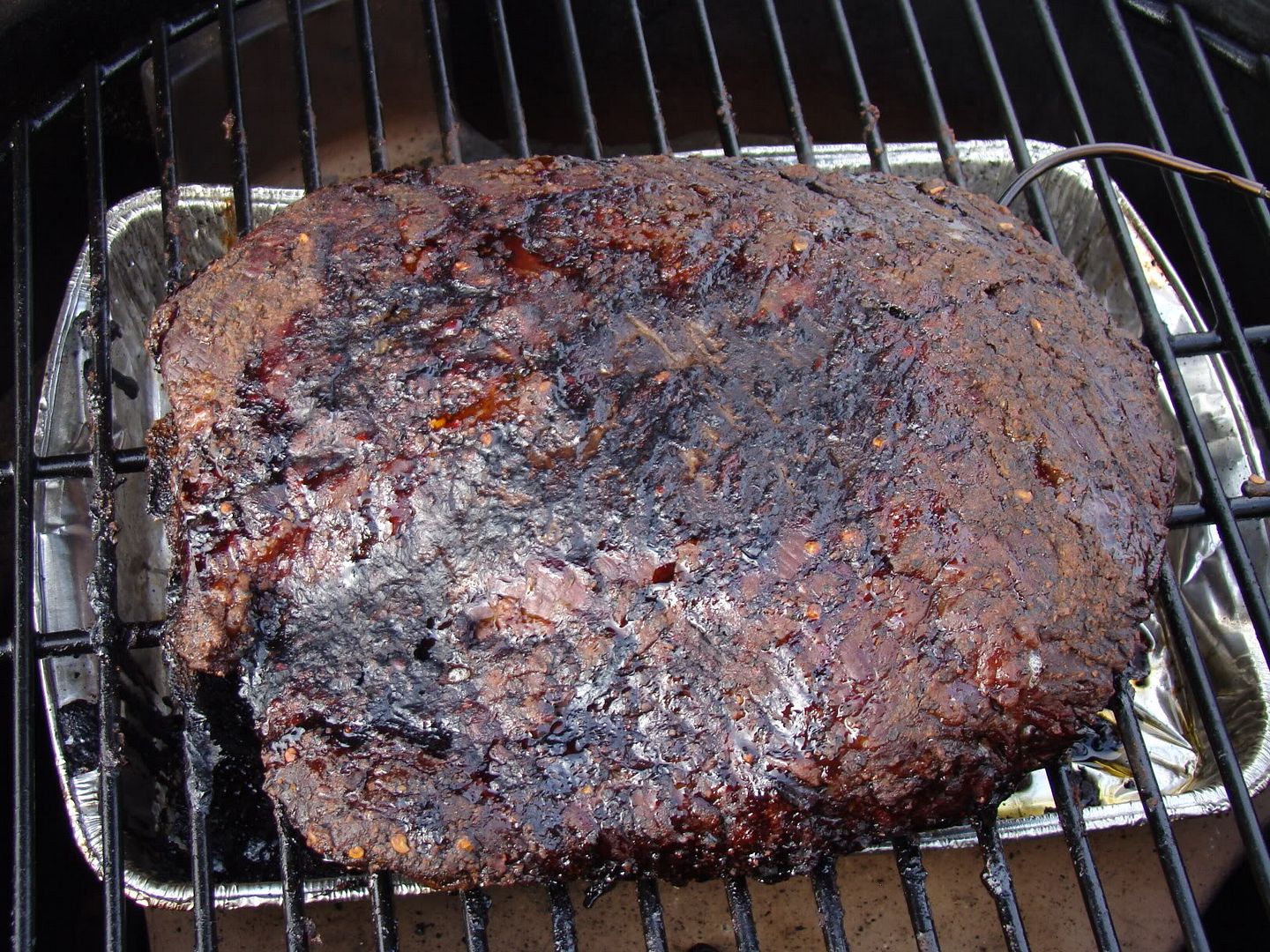 and here are the first few slices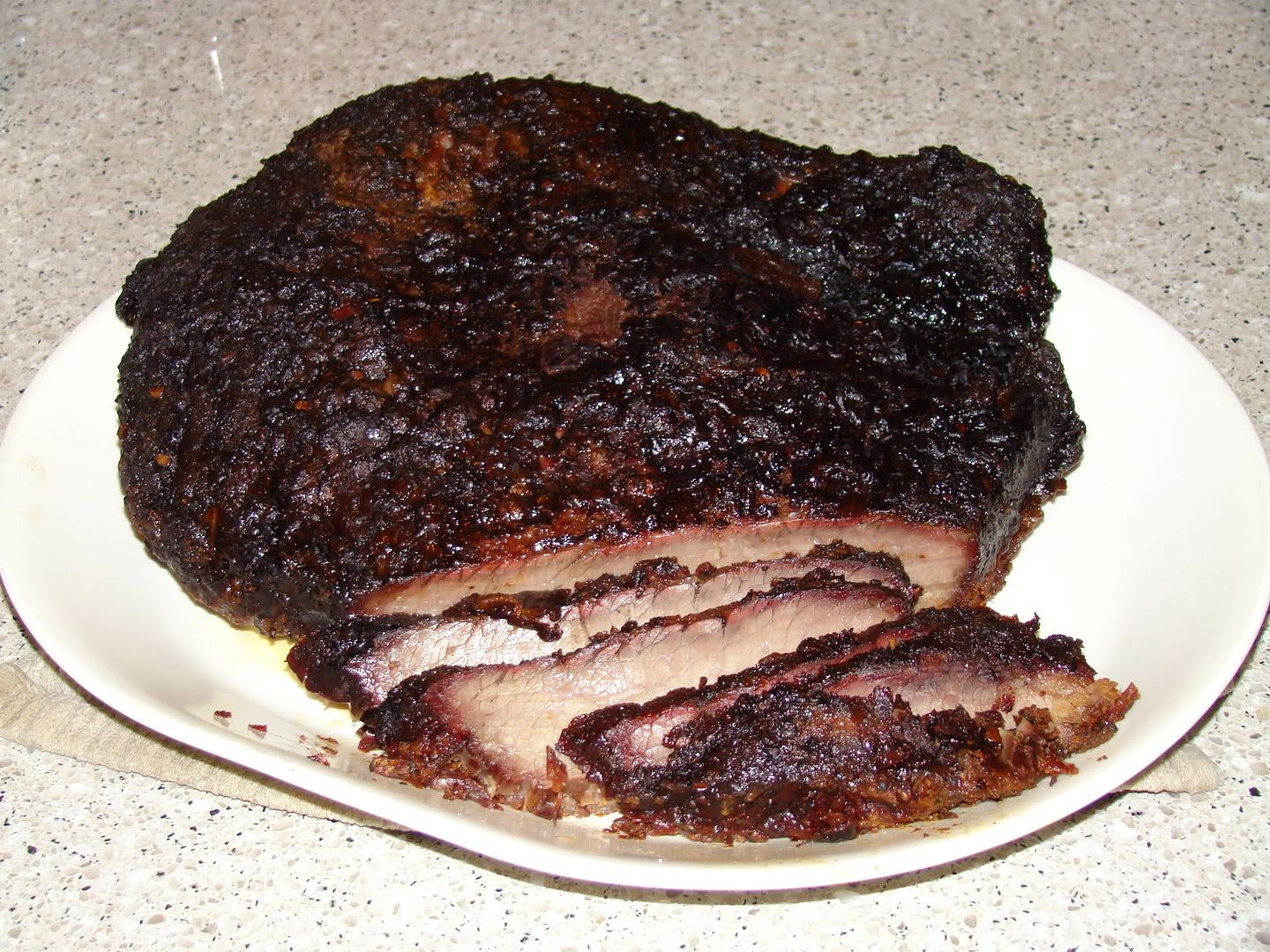 I used Big Green Egg charcoal on my large BGE and filled the firebox as full as I could. A few hours before it was ready, the temperature began to drop and when I checked, the charcoal was almost gone. I had to pull everything, add more charcoal, and wait for the smoke to clear before putting the brisket back on.
This was my first long cook and I was surprised that I had to do this. I thought that BGE charcoal was good for long cooking sessions?
Barry