Oh yeah! Onion, sausage, mushroom and feta cheese will fill this bad boy!
1/2 pork loin ready for action: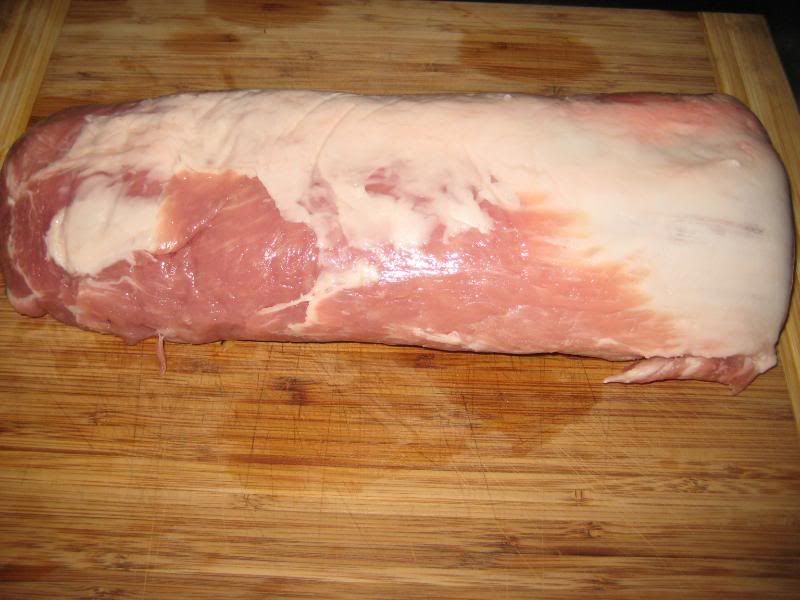 1st cut completed: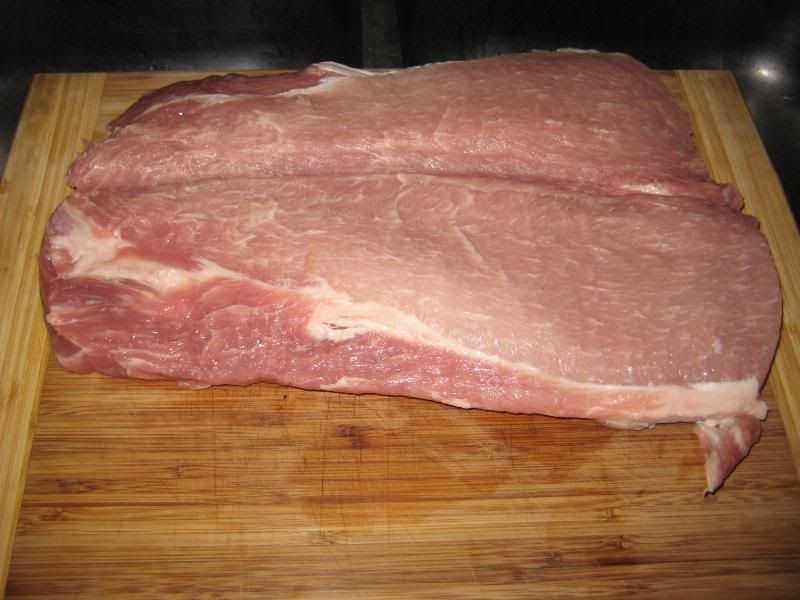 2nd cut completed, ready for spice:
Spice has been applied: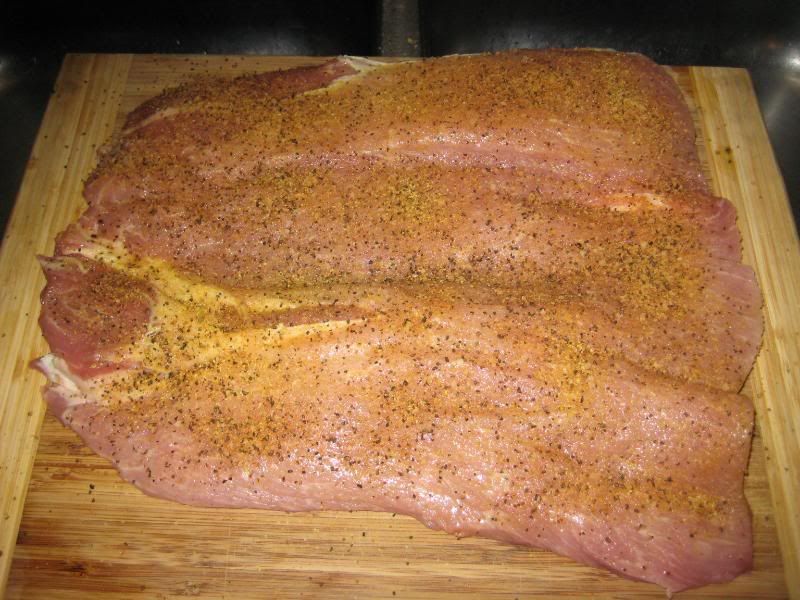 Onion, mushroom, sausage, and feta cheese goodness added and ready to roll: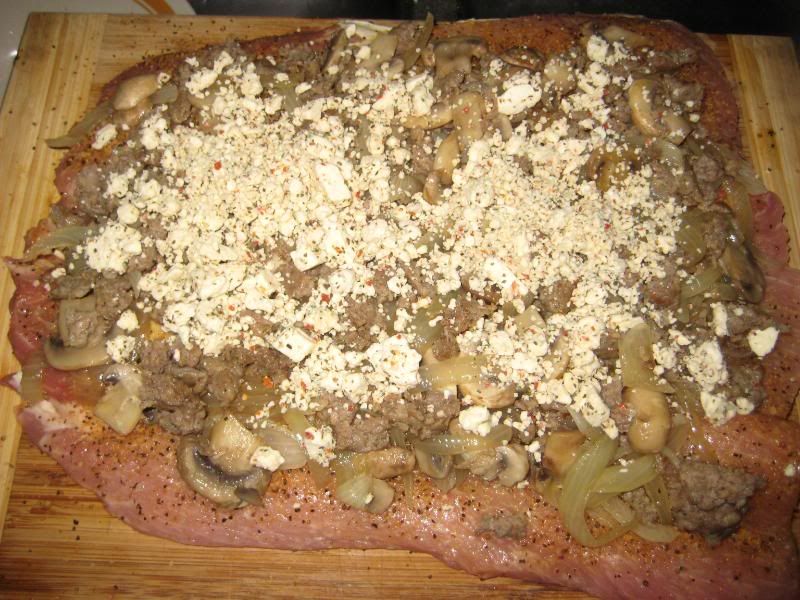 Starting to rolled up:
Rolled and ready!: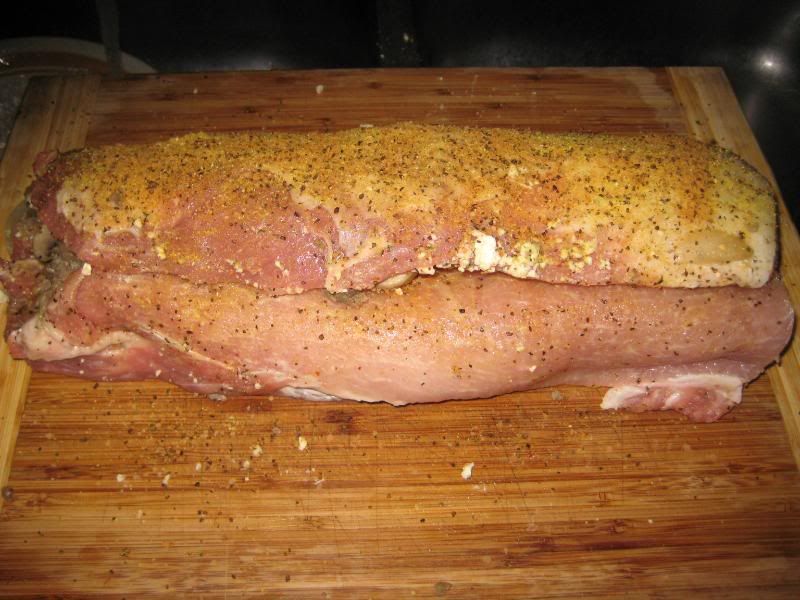 Tied up, awaiting the egg: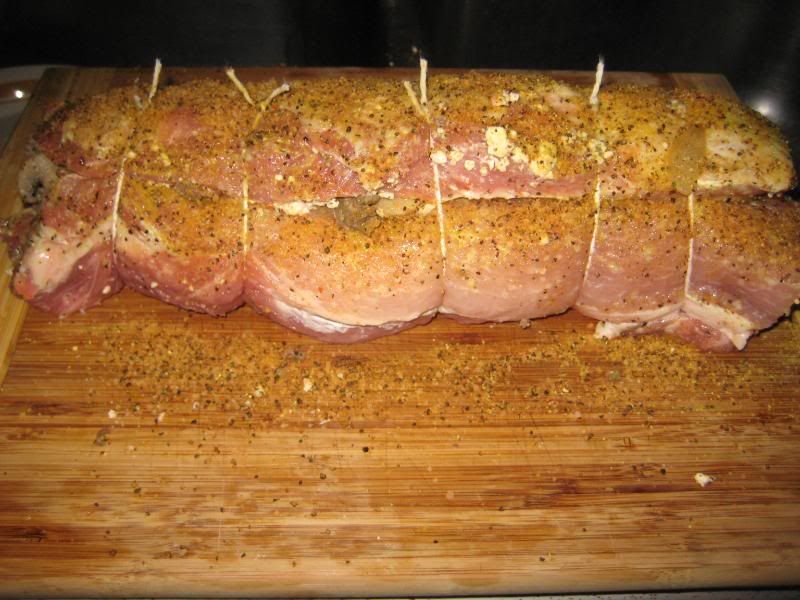 On the Egg!